Dr. Robert Puff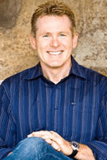 Dr. Robert Puff is a licensed clinical psychologist and meditation expert who has been in private practice for over 20 years. He is based in Newport Beach, California and regularly appears in national publications such as Woman's World and Good Housekeeping. He is a sought after speaker, consultant, workshop leader, author of numerous books, and he is also the host of the "The Happiness Podcast" and the "Meditation Podcast," which are broadcast every week.
His podcasts are available for free at http://www.MeditationForHealthPodcast.com & http://www.HappinessPodcast.org.
To learn more about Dr. Puff, visit his blog at http://www.Meditation-Enlightenment.com.
---
Dr. Mehmet Oz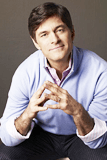 Dr. Oz, two-time Daytime Emmy® Award-winning host of the two-time Daytime Emmy® Award-winning "The Dr. Oz Show," is Vice-Chair and Professor of Surgery at Columbia University.  He directs the Cardiovascular Institute and Complementary Medicine Program at New York Presbyterian Hospital. His research interests include heart replacement surgery, minimally invasive cardiac surgery, complementary medicine and health care policy.  He has authored over 400 original publications, book chapters, and medical books, has received several patents, and performs more than 100 heart surgeries per year.
Dr. Oz was born in Cleveland, Ohio, raised in Delaware and received his undergraduate degree from Harvard University (1982) and obtained a joint MD and MBA (1986) from the University of Pennsylvania School of Medicine and Wharton Business School. He lives in Northern New Jersey with his wife Lisa of 26 years and their four children, Daphne, Arabella, Zoe and Oliver.
---
Dr. Michael Roizen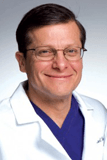 Michael F. Roizen, MD, is a Phi Beta Kappa graduate of Williams College and Alpha Omega Alpha graduate of the University of California, San Francisco, School of Medicine. He performed his residency in internal medicine at Harvard's Beth Israel Hospital and completed Public Health Service at the National Institutes of Health in the laboratory of Irv Kopin and Nobel Prize winner Julius Axelrod. He is certified by both the American Boards of Internal Medicine and of Anesthesiology.
Dr. Roizen is a past chair of a Food and Drug Administration advisory committee and a former editor for six medical journals. He has published more than 160 peer-reviewed scientific papers, 100 textbook chapters, 30 editorials, and 4 medical books, (one, a medical Best-seller), and received 13 U.S. and many foreign patents.
---
Sharon Palmer, RD

Sharon has created a career based on combining her two great loves: food and writing. As a registered dietitian with 16 years of health care experience, she focuses on writing features covering health, wellness, nutrition, cooking, wine, restaurant reviews, and entertainment. Often, these features include original recipes with nutritional analysis for publication. Sharon is also a passionate writer about food and environmental issues, having published a number of features on plant-based diets, hunger, agriculture, local and organic foods, eco-friendly culinary practices, sustainability, food safety, humane animal practices, and food security.
Over 750 of Sharon's features have been published in a variety of publications. Her upcoming book The Plant-Powered Diet: The Lifelong Eating Plan for Achieving Optimal Health, Beginning Today can be ordered here.
Living in the chaparral hills overlooking Los Angeles with her husband and two sons, Sharon enjoys visiting the local farmers' market every week, cooking, and entertaining in her home for friends and family.
Visit Sharon's website here at SharonPalmer.com
---
Dr. Peter Lind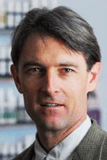 Dr. Peter Lind specializes in chronic metabolic and functional neurology care in his chiropractic practice and has since 1988 in Salem, Oregon.
In Dr. Lind's practice, he focuses on a combination of the Functional Metabolic Program and Functional Neurological Program for chronic and difficult cases. Major emphasis is on immune dysfunction, neurology, and metabolic regulation. Dr. Lind also helps patients manage blood chemistries including analysis of blood sugar, thyroid, adrenal, liver, kidney, oxygen, and the major hormones through diet, lifestyle and nutritional support.
As a published author, he has written three books about practical health care and one thriller about agriculture genetic engineering that will be made into a feature film.
Visit Dr. Lind's website here at WellnessBite.com
---
Dr. Chad Rudnick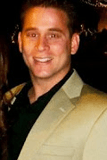 Dr. Chad Rudnick is a Pediatric Resident at Miami Children's Hospital, Miami, FL.
A published author, clinical research investigator, public speaker, and debate moderator, Chad is also an active member of the American Medical Association, Florida Medical Association, and has served on the executive council of the Hillsborough County Medical Association.
Chad appeared as a state wide representative for Florida's medical students with the American Cancer Society's "Pass the Buck" campaign on tobacco tax legislation.
Dr. Rudnick is committed to being an advocate for his patients on a local, state, and national level.  He believes that he is a better physician because of his involvement with organized medicine and hopes that the current and future generations of physicians also associate with and allow organized medicine to help them better serve their patients.
Visit Dr. Rudnick's website here at DrChadRudnick.com
---
Nancy Kennedy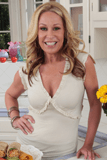 Nancy Kennedy is Hollywood's Premiere Nutrition Expert and Trainer to The stars. When Hollywood's major stars need to look great for an upcoming movie role or a grueling publicity tour with red carpet openings around the world, they call well-known foodie and fitness trainer Nancy Kennedy to cook for them and train them on location. Her A-list clients include a Who's-Who roster of top players in movies and music. Nancy is also a well known Spokesperson for many Corporate Brands, a columnist, and the author of The Hollywood Wrap, Rodale. Nancy's signature style can even be found on her line of healthy fast foods available in Southern California and soon nationwide!
Visit Nancy's Website at The Hollywood Skinny
---
Katie Humphrey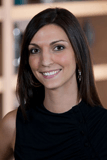 As a keynote speaker, empowerment coach, author and spokesperson, Katie Humphrey inspires women to feel fit, confident and motivated. Her dynamic Revolution of YOU brand helps overwhelmed and stressed out women confidently reach their goals. Katie holds a bachelor's degree in Business Administration from Stetson University and is president of JK Humphrey International.
Visit Katie's Website at KatieHumphrey.com
---
Angela Garrison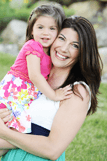 As a Health and Wellness expert, Angela is helping people unleash their super-power ability to prevent their bodies from getting sick in the future.  Angela is also a Children's Health Advocate and founder of the popular Change Your Food Change Your Future program, proving of all the things we control and make decisions about every single day…. there is one that you absolutely must get right.
Visit Angela's website at http://www.changeyourfoodchangeyourfuture.com/index.html
---
Marni Kinrys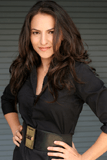 The ultimate 'wing girl,' Marni is a self-taught advice and relationship expert worldwide. She has spent the past six years working side-by-side with the top attraction experts, whom together share their expertise and advice to help people find their ideal partners.
Always the girl's guy who was very comfortable hanging out with the opposite sex, Marni fell into her current role as 'wing girl' while watching her handsome, charming, successful male friends fail miserably while trying to hit on and pick up women. Educated at the University of Western Ontario (Canada) with a BA in psychology, Marni has been prominently featured on Fox News, The Los Angeles Times, The Huffington Post, The Chicago Tribune, Marie Claire, Elle, Men's Health, BlackBook, Penthouse, Asylum.com, Creative Loafing, AOL Personals and more.
Marni is a contributing writer to Urban Male Magazine and a weekly guest on Rock 101 in Boston, MA. She was most recently awarded "World's Best Female Pick-Up Artist" from the World PUA Summit in Hollywood, CA and awarded Worlds Best Wing Girl 2010 – Global Pick Up Conference.
Visit Marni's website at http://www.winggirlmethod.com
---
Rob Leighton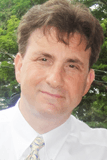 Author of many acclaimed books on nutrition, gourmet cooking, undieting and cardiovascular health, Rob is the creator of the Kardea Kitchen.  The Kitchen is a resource for thousands of people seeking delicious, natural solution for heart healthy living and lasting weight loss.   Learn more about Rob's latest book, written with Dr. Richard Collins, The Cooking Cardiologist, and un-dieting expert, Susan Buckley, RD, CDE.
Visit Kardea's website at http://www.kardeanutrition.com
---
Jeannine Nystrom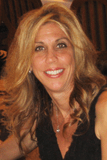 Jeannine Nystrom specializes in rehab exercise therapy, is a licensed massage therapist, certified stretching therapist, certified personal trainer and esthetician. As someone who had multiple injuries when she was younger that limited her living a healthy normal life, she was thrilled to find someone who was able to teach her how to self help  with stretching and massage, getting back into shape and living a balanced life.
She owns a studio and day spa in Juno Beach, Florida and teaches all of these practices to her clients so they too can have a total holistic body and live a more balanced life.
Visit Jeannine's website at http://www.totalholisticbody.com
---
John Garda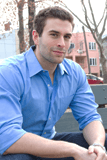 John Garda is a Holistic Health Coach working out of NY and Miami. After battling for years with crippling IBS and excess weight, he plunged into researching the power of food, exercise, and personal wellness. Seeing loved ones struggling with stress, cancer, diabetes, heart disease, and obesity, he enrolled at the Institute of Integrative Nutrition to learn how to help transform peoples' lives.
He has been able to help his clients overcome their challenges, and now has a practice that focuses on helping busy individuals lower their stress, lose weight, achieve wellness, and love who they see in the mirror.
Visit John's website at http://www.ironmountainwellness.com