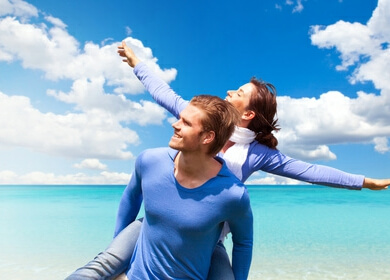 With summer just around the corner, many people are in the midst of planning a vacation. There are some things that we like to come back from vacation with like a good tan or a cool souvenir, but an extra ten pounds is not necessarily on this list. However, without a little extra planning and thought, the pounds can easily accumulate, leaving you feeling guilty and frustrated when you return home. The perfect vacation is one that allows you to enjoy all the freedom of being away from home while sticking to the things that matter most, like your health. Here are a few tips to keep you in line this summer while still allowing you to have a great time.
Plan an Active Vacation
The destination you choose will play a big part in how easy it is for you to maintain your health regime. Choose a location where you can be active and enjoy a variety of physical activities. Perhaps you like camping and hiking, or a seaside vacation where you can stroll through small villages or rent some kayaks. Walking and biking vacations are popular choices among adventurers. If staying at a resort is more your thing, select a resort that offers fitness classes or has a well-equipped gym or swimming pool that you can visit daily. No matter what your activity of choice is, there are plenty of options when it comes to planning an active vacation.

Bring Food and Snacks with You
If possible, pack a box full of healthy snacks and food items from home. This will ensure that you have a few familiar items to choose from when it comes to mealtimes. Many resorts offer kitchenettes of even full kitchens. If you have the chance, choose this option over a hotel room, and you will save yourself the agony of choosing healthy meals. Reserve one or two nights for eating out as a treat and eat in your room, as you would at home, the other nights. Not only will this keep you on track, but it will save you a ton of money. The cost of eating out can be incredibly high depending on where you are travelling.
Search out Local Health Shops and Farmers Markets
Before you head out on your vacation, map all of the local health food shops and farmers markets. It can be quite a treat to visit local markets where you can purchase fresh produce and food. Make a list of the markets before leaving and seek them out when you arrive to stock up on goodies. This also gives you a chance to mingle with the locals.
Choose Your Drinks Wisely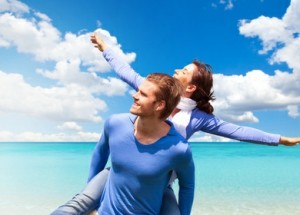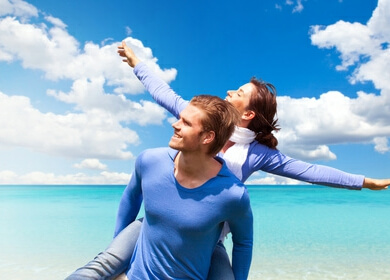 If it is customary for you to enjoy a few cocktails when on vacation, be aware of drinks with the most calories and try to make wise choices. Once you know the amount of calories and sugar that are in your favorite drinks, set a daily calorie limit and adjust your exercise accordingly to compensate. There is no reason that you can not enjoy your favorite drink before dinner or while relaxing by the pool, just keep in mind that some drinks can add a great deal of carbohydrates to your daily intake. Some of these culprits include beer, margaritas and mojitos. Lower sugar options like Bloody Mary's, or Salty Dog's are healthier. Try snacking on some protein while you are enjoying your drink. This will help your body metabolize the carbs better and allow for a slower spike in blood sugar. The same goes for other beverages that may be high in sugar. These include iced tea, sports drinks or fruit juices. Just remember, water is always the beverage of choice, even when on vacation.
Plan Your Splurges Accordingly
If you find an awesome frozen yogurt shop while on vacation, don't bypass it altogether. There is not reason that you can not choose an evening to go out for a treat. Splurges every once in awhile are not a crime as long as they are kept in check. This is especially true if you are sticking to your daily exercise. Pick your splurges carefully and know what you are eating. For instance, if you want an iced coffee or a milkshake, get a list of ingredients so that you can make an educated decision on what is best.