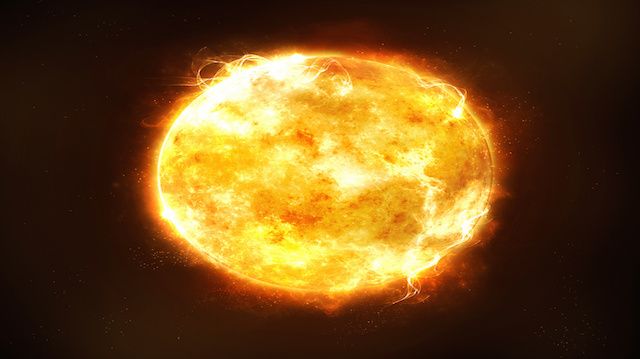 Awkward, gawky, expensive — solar power has made great strides — it's now sleeker, cooler and more affordable. In the past eight years, the increase in solar energy usage was enough to power 4.3 million American homes (average sized, of course), according to the US Department of Energy. Not only is solar power making our lives easier, it also is helping the world. From fashion and moon rovers to bikes and weather stations, these solar inventions will get you powered up!
DIY spray-on solar. Solar power sprayed right out of the can.
Moon rover: We're over the moon for this rover made by Audi engineers.
Fashion statements. Dresses, jackets, ties, baseball hats that power up in the day and light up your night.
Movie theatre. It fits eight people and comes with popcorn.
Ferry shuttle. Quiet and UK's most environmentally advanced solar-powered ferry shuttle.
Bamboo phone charger. The Suntree mixes beautiful bamboo design with an eco-friendly electronics (from phones to iPads) charger.
Solar bike. Think zero emissions and wheels of fun.
Arcade game. Score a goal with this solar power (and battery) Soccermania game.
Sleek backpack. Perfect for a long hike and recharging that cell phone, or just being cool at school.
Farmer's weather station. A son (who is an electrical engineer) made a solar-powered weather station so his dad (who lives in remote India) could get real-time weather for farming.
Remote powered airplane. Like a giant bird the Helios takes solar flight from NASA.
Solar-Power Dok. At universities and offices — it's a picnic table, solar-powered charging station, and Wi-Fi spot made from recycled materials, to boot!
Hearing aid. Practical and affordable these solar-powered hearing aids help African children hear well.
Solar boat racing. The races inspire new designs for faster boats, and they're fun.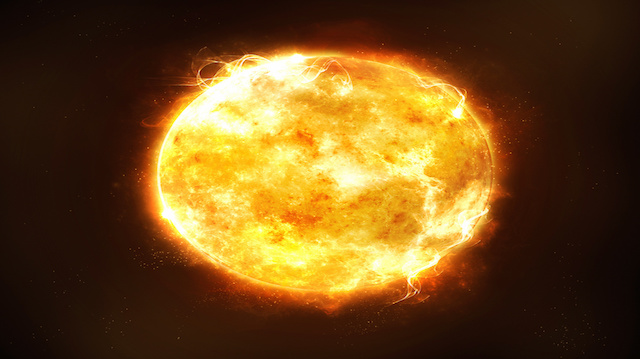 A bucket full of sunshine. A bucket that absorbs the sun's rays, then lights up at night wherever you put it.
Creative billboard. In this solar billboard that warns against global warming, the sea rises with the daily shade. (Get it. Global-warming causes rising oceans).
Golf cart. We're all "fore!" this way to get around the course.
Bluetooth headset. For those who like their hands free.
Solar-powered LED ski suit. Look stylish on the slopes.
Kitchen table. Every kitchen needs this table that uses indirect light to charge your phone.
Solar pocket. (It's a socket.) It sticks to the window and you can plug right into it.
Peel-and-stick outdoor lights: Just peel and stick to any surface: bricks, stucco, siding, wood, metal, glass — they're low cost too.
Camping lanterns. Lightweight and compact solar camping lanterns light up for eight hours.
Reading lamp. We dig this affordable foldable solar-powered reading lamp. Read wherever.
Air conditioning. Mother nature keeps you cool.
Vending machine. Grab a cold drink on the beach and other remote places.
Bike lock. Skylock — it connects to your smartphone and unlocks as you approach the bike. It also alerts you if your bike is stolen. Lock it up!
DIY solar food dryer.  Invented for drying your fruits and vegetables.
Jump-starter. You can jump-start your own car… Nothing else needed.
Little Sun. A cute sun-shaped light designed for countries that don't have grid electricity.
GoStar grill. Bake, broil or fry a meal for eight (day or night) fueled by the sun.
House shingles. Instead of big panels — they produce energy and protect your roof.
Tent. Powers gadgets when you're camping at a festival, or even in your backyard.
ELF. Not a car or a bike — a velomobile. No need to backpedal in this solar-powered vehicle.
Blackfriars Bridge. A railway bridge in London, and known as the world's largest solar bridge. It provides 50 percent of Blackfriars station's energy and saves 455,000 kg of carbon dioxide (CO2) a year. We'd feel good crossing this bridge.
Solar power has a place in the sun — and the planet too! The usages are growing, and the prices are going down. You don't have to run out and buy a whole solar panel system, but start slow and get your feet wet. Either way, the more everyone on the planet uses solar power, the healthier the planet (and we) will be. 
—Nikki Walsh 
Nikki Walsh is a freelance writer and mom of two kids living in Southern California. She holds an MBA in marketing from University of California, Irvine and a bachelor's degree in Biochemistry from UCSD. She has been practicing Kelee meditation for 19 years. When she is not writing she can be found out and about having fun with her kids.
 
Sources:
http://energy.gov/eere/renewables/solar
http://www.instructables.com/id/SOLAR-POWERED-ARDUINO-WEATHER-STATION
http://www.tuvie.com/solar-suntree-is-not-your-conventional-charger
https://www.nasa.gov/centers/armstrong/news/FactSheets/FS-068-DFRC.html
http://www.earsforyears.org/hearing-aids.html
http://organictransit.com
http://www.solarcentury.com/uk/case-studies/blackfriars