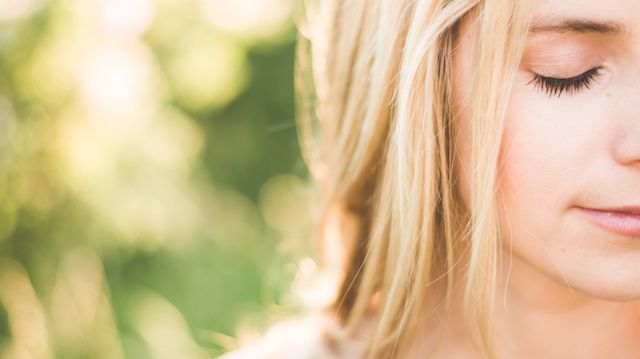 Life is full of challenges that take an emotional, spiritual and physical toll on our lives. While we certainly can't control every bump in the road, we can rebalance and recharge our body, mind and spirit with a little simple pampering. Satisfying your personal needs doesn't have to cost a fortune either. Here are eight easy ways to spoil yourself without breaking the bank.   
Bring home fresh flowers
Why is it that something as simple and beautiful as fresh-cut flowers only seems to be appreciated when given as a gift? Don't wait — pamper yourself with a big bouquet of your favorite blooms. Nothing brightens a space and pampers the spirit like a gift from Mother Nature. 
Flowers evoke feelings of beauty, grace and sensuality. In fact, according to feng shui — the ancient art of balancing energy in a space — fresh-cut flowers are thought to bring good luck, numerous blessings and even romance to a home. Just make sure to hydrate your flowers right away to preserve their integrity, and cut the bottoms on an angle with sharp scissors to provide a wider surface for water to travel up the stem.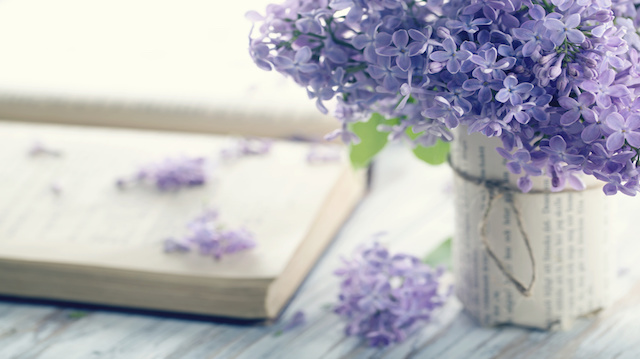 Give yourself a facial
Homemade facials are inexpensive, simple and a great way to pamper your skin with masks that are all natural and chemical-free. 
All-natural oatmeal scrub
Exfoliate first with a simple oatmeal scrub that soothes the skin and rejuvenates tired skin by removing dead cells.
2 tsp gluten-free oatmeal

1 tsp baking soda

water
Combine the oatmeal, baking soda and enough water to create a paste. Apply to your face and rub in a gentle circular motion. Rinse well and pat dry.
All-natural chocolate lover's mask 
Next, give yourself a soothing facial with this recipe that rivals any store-bought or salon brand. In fact, if you love chocolate, this facial will indulge your sense of smell as well.
The scent of chocolate actually releases endorphins, which elevates mood. In addition, antioxidant properties protect the skin from damaging free radicals. Expensive spas now realize the benefits of cocoa for healthy, beautiful skin with its anti-aging and anti-inflammatory properties. Combine cocoa with honey, which is a natural deep pore cleanser, and sour cream for a rich moisturizing effect.
2 tsp cocoa powder

2 tsp sour cream

1 tsp honey
Mix all ingredients until well incorporated. Apply to face and neck. Leave on for 10 minutes. Rinse well and pat dry.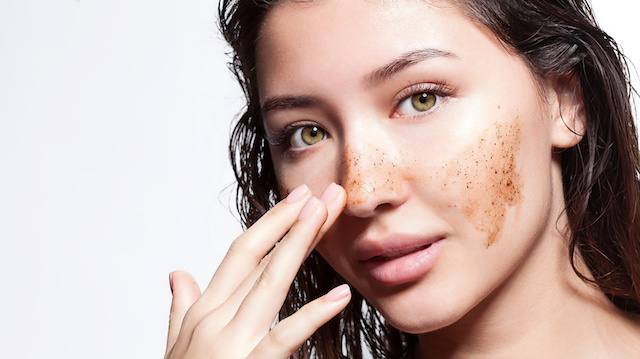 Give yourself a manicure and pedicure
Heading to a salon for a manicure and pedicure is the ultimate treat. But when money is limited, treating yourself at home is the next best thing. While you probably have everything you need, indulge in a new nail color to match the season.
Start with a clean canvas by soaking and scrubbing your feet, hands and nails. Soften your cuticles by rubbing a little oil on them — coconut oil works wonders! Now use an orange stick to gently push back cuticles. For your feet, you'll need a heartier scrub for weathered heels. Combine equal amounts of coconut oil and sugar. Gently rub your heels and dry areas in a circular motion. Rinse well. 
Apply a clear base coat to smooth any ridges and create an even surface for your color. One coat will do. Paint two thin layers of your favorite polish and finish with a clear top coat. Dip a cotton swab in a little acetone-free nail polish remover to clean up any nail polish on the skin. Once your nails are dry, add a little moisturizing lotion to your hands and feet. Once again, coconut oil will do the trick!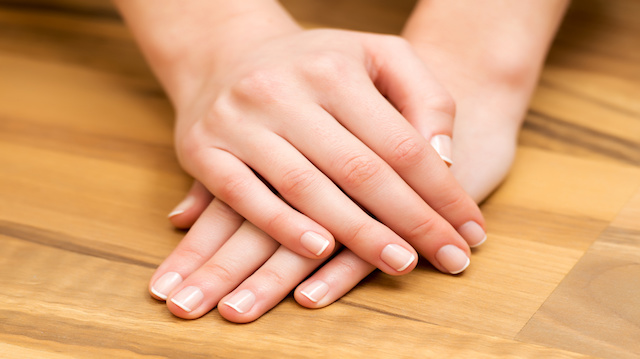 Cook yourself a gourmet meal
Cooking and preparing a delicious gourmet meal is a wonderful way to pamper your sense of smell, taste and sight. Fresh food is the key to a healthy lifestyle. So if you're not eating right, now's the time for a gourmet nutrition makeover. Go through your cookbooks, or get inspired by some great recipes from The Alternative Daily. Take a few minutes to look through your cupboard before heading to the grocery store.
Before you begin, turn on some music and pour a glass of wine. Measure and prepare your ingredients beforehand, or as the French say, "mise en place," which helps create a stress-free cooking environment. Enjoy, and serve yourself in style!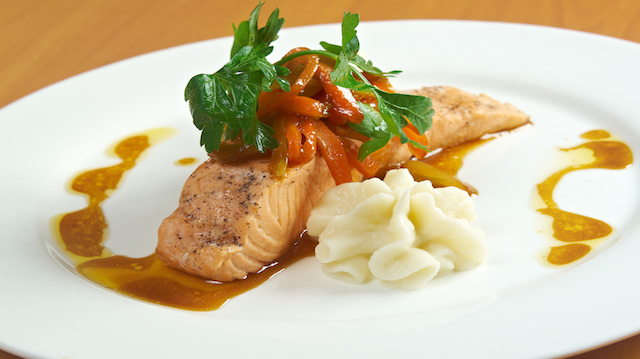 Get some extra beauty sleep
A restful night's sleep affects every area of daily life, yet most people just don't seem to get enough. The average adult requires seven to nine hours of sleep each night to maintain a healthy lifestyle, according to the Mayo Clinic. Sleeping in isn't a bad thing; in fact, extending, rather than decreasing, the hours of sleep required daily may positively affect your physical health, longevity, emotional well-being and even beauty.  
Beauty sleep is not fiction, according to Sleepdex. When we sleep, our bodies cool and the circulatory system increases blood flow to skin cells. Cheeks flush, and the severity of wrinkles lessen on the face and neck. As sleep occurs, growth hormones surge and help repair tissues that have been damaged from stress and ultraviolet rays. 
So go for it, pamper yourself and indulge in sleep. It's simple and cheap. In fact, not enough sleep could bring on dark circles and dull the complexion. Sleeping in will refresh and rejuvenate not only your skin, but also your body and mind.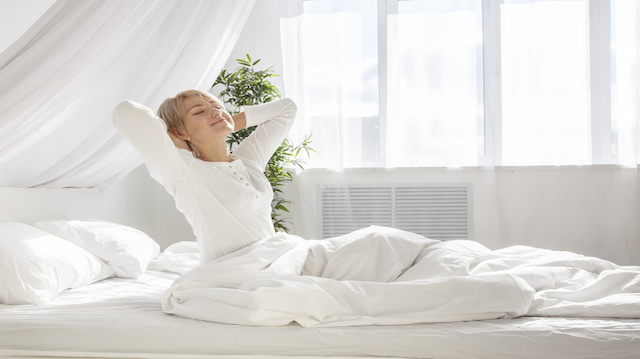 Lose yourself in a book 
For many people, reading a great book is a relaxing way to pamper and escape the reality of life. Set aside some time to check out your local (used) bookstore. There you'll find great deals on old classics, modern-day romances or thrilling murder mysteries. 
Interestingly, researchers from Emory University found that getting engrossed in a novel is actually good for your cognitive health. Reading a good book enhances connectivity in the brain and improves brain function. Reading fiction was also found to improve the reader's ability to be more empathic and flex the imagination. So pull up a comfy chair, pour yourself a cup of coffee and lose yourself in a good book.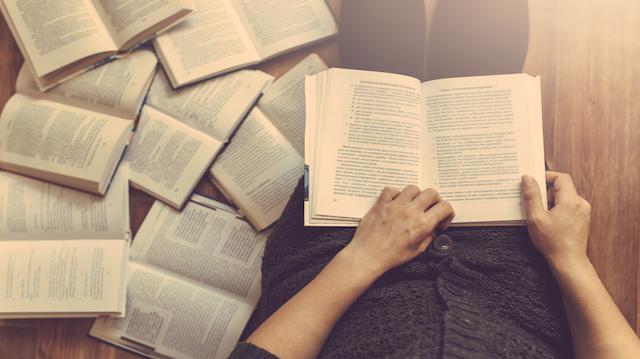 Take a luxurious soak  
Taking a long, warm soak in the tub is a budget-friendly way to feel pampered. Give your bathroom a spa-like feel by dimming the lights and lighting some naturally scented candles. Add a drop of your favorite essential oil and a handful of sea salt to the bath water. 
Adding sea salt to your bath may actually improve your circulatory system, according to the San Francisco Salt Company. It's thought that sea salts in your bath may provide other therapeutic benefits as well, such as improve muscle cramps. Sea salts also help maintain the correct balance of electrolytes in your body, which helps toward strengthening your immune system while increasing your energy output.
Turn on some relaxing music, sit back and close your eyes. Use the time to be still and present in the moment. After your soak, towel off and moisturize with your favorite lotion. Alternatively, a little coconut oil goes a long way for dry skin!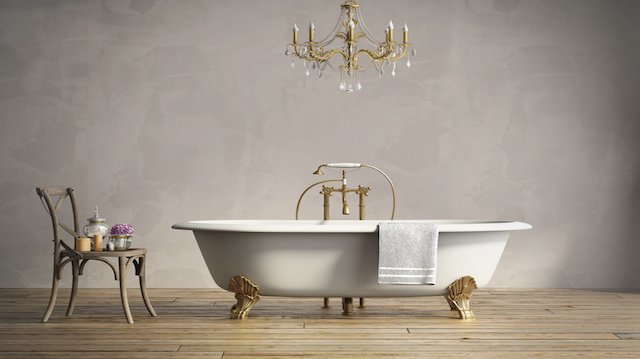 Indulge in restorative yoga
When you're burned out and stressed, restorative yoga can help center you and bring you peace. If you've never heard of restorative yoga, it's a practice that leads the yogi toward a more healing and recuperative experience, says Adam Brady at The Chopra Center. It benefits the body through gentle poses supported by simple props. But it's particularly useful for soothing the mind through breathing techniques and contemplation. 
If it's not in your budget to join a class, then simply practice in the comfort of your own home. Restorative yoga definitely helps you to relax, and it may also help you sleep like a baby. Now isn't that what pampering is suppose to do?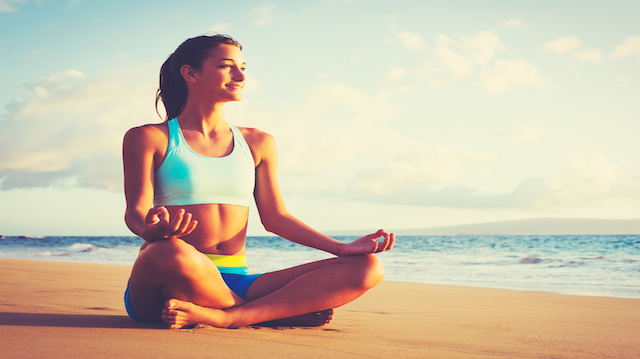 Try out some of these self-pampering ideas to rebalance and recharge your body, mind and spirit.