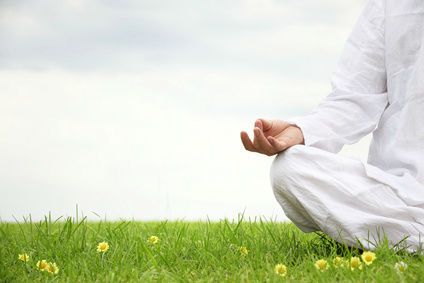 If you are looking for a unique vacation that can offer you profound, lasting benefits long after you are home and are back to your daily routine, a meditation retreat may be just what you seek.
Sharon Salzberg, a Buddhist meditation instructor who leads retreats at the Insight Meditation Society in Massachusetts, and across the United States, explains, "meditation retreats are like full-immersion courses, where we can develop – or deepen – our capacity to find stillness of mind and greater awareness. These are skills that, if we keep practicing them, can affect every aspect of our lives."
If you have never meditated before, or you are seeking a place of refuge to hone your existing skills, there is a meditation retreat available to provide you with the guidance, or the sanctuary, to deepen your understanding of this time-honored practice.
While many ancient and beautiful retreat centers exist around the world, especially across Asia, the following are four meditation retreat centers a little closer to home – three in the United States, and one closeby in Mexico:
Shambhala Mountain Center – Red Feather Lakes, Colorado
Located in northern Colorado across a Rocky Mountain valley, Shambhala Mountain Center offers instruction in several forms of Buddhist meditation. It offers week-long courses in beginner meditation, as well as intensive courses for more advanced meditators spanning several weeks, all held in several large meditation halls. There are also workshops tailored towards painters, writers and children.
Shambhala has plenty of green space for hiking and canoeing, along with botanical gardens, a bird sanctuary and a traditional Buddhist spire shrine known as the Great Stupa of Dharmakaya. Several times a year, Shambhala staff members lead 'Sacred Journeys' to locations including Tibet, Nepal and Mongolia.
Insight Meditation Society – Barre, Massachusetts
Insight Meditation Society instructs visitors in the Indian Buddhist traditions of vipassana and metta, which translate to insight and loving kindness, respectively. Meditation during retreats is practiced in silence, sometimes while seated, and sometimes while walking.
The meditation center is built around an old mansion in the heart of Massachusetts, surrounded by acres of woods. There is a Forest Refuge a few miles into the countryside, where long-term retreats are held.
Green Gulch Farm Zen Center – Muir Beach, California
Green Gulch is a refuge and residential center for students of the seated, silent Japanese Zen Buddhist meditation tradition, zazen. It is located in a valley north of San Francisco on the Pacific Ocean. An organic farm is located here as well, with workshops in edible plants, beekeeping and organic cultivation. Students of zazen can choose to work in the community while they practice meditation, sometimes for months.
This meditation center is more a place for those who already have some foundation in meditation, as instruction is minimal, and many of the people you will find here are long-term residents, and not visitors. However, visitors are welcome, and can participate in many activities including workshops, seminars and daily meditation sessions, as well as tea ceremonies.
Rolling Meadows Meditation Retreats – Tulum, Mexico
Based in central Maine, Rolling Meadows hosts its meditation retreats several times a year in Tulum, Mexico, on the Yucatan peninsula amongst stunning ancient Mayan ruins. The week-long retreats incorporate guided vipassana (insight) meditation and yoga practices including hatha, viniyoga, Iyengar and Desikachar.
Visiting Rolling Meadows is truly a course in the beauty of simplicity – there is no electricity, and guests reside in thatched cabanas along the Caribbean Sea. For those looking to shed modern conveniences and focus solely on meditation, this is certainly a place to do just that.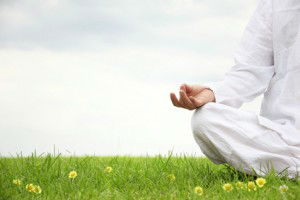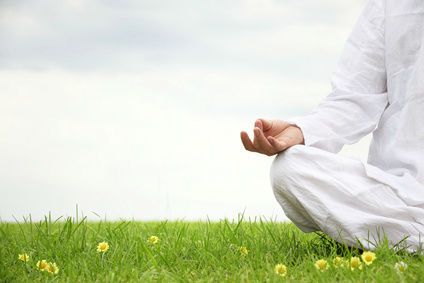 Whichever meditation retreat you choose, if you dedicate yourself to absorbing the experience and keeping the lessons you learn close to heart, you will be taking home much more than vacation photos and souvenirs.
Melvin McLeod, the editor-in-chief of the Buddhist publication, Shambhala Sun, says, "the real goal is to get to the point where actual physical escape is secondary – where the meditation itself is the retreat."
-The Alternative Daily
Sources:
http://www.travelandleisure.com/articles/ten-top-meditation-retreats