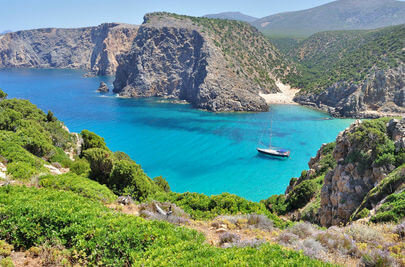 If you're thinking about planning a vacation in Europe, a holiday in Puglia, Italy might just be what your mind, body and spirit have been looking for.
Whether you've procrastinated transforming your health or are already on your way there, a healthy vacation can give you the boost you need to move forward and accomplish your goals of optimal well-being.
Puglia is located in the southern sunnier region of Italy on a peninsula that forms the characteristic heel of the Italian "boot." It offers a wonderful adventure for those who are seeking good health, along with lots of character and charm in an area unspoiled by lots of development and hordes of tourists.
This region is home to a landscape filled with brilliant blue seas, golden sands, olive groves and vineyards, yet is still mostly undiscovered by outsiders.
Here, you can discover the source of the Mediterranean diet, known to be one of the healthiest on earth. The diet is based largely on nuts, vegetable-based fats and healthy high protein sources like fish and poultry, plenty of brightly colored vegetables and fruits like tomatoes, leafy greens, and squash as well as lots of olive oil.
Puglia has predominantly been an agricultural region for centuries, producing about 40 percent of the entire country's olive oil and a large proportion of its wine. Cooking is based on the freshness of the ingredients; there is nothing like it. What better way to experience such delicious, healthy food than where it originated?
Of course, most dishes are also served with a glass of red wine, providing further health benefits such as regulating blood sugar levels, protecting cells against damaging free radicals, helping to fight infection, decreasing cancer risk and more.
In Puglia, you'll also find the opportunity to truly delve into the Italian culture, much more so than you would in some of the larger cities like Rome or Florence.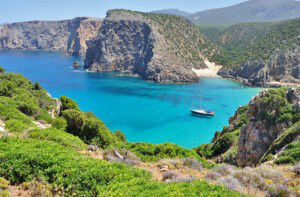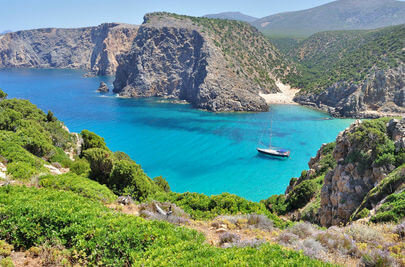 Ylenia Sambati, who was born and raised in Puglia, turned her love of the region's natural treasures into a business bringing tourists to many places that only locals go. She created yltour to let visitors to Puglia in on the process of making olive oil from olive picking to the final product. Guests can join groups on olive picking, wine tasting, bicycle tours and even yoga classes.
Her tours are based on the region's wonderful history of culture, food, art, tradition, design and architecture, lifestyle, wine and the people.
Immerse yourself in all of these things that make Puglia so special and by the time you return home you'll be re-energized, refreshed and inspired to continue many of the same healthy habits at home, perhaps even their wonderfully endearing slower pace of life!
-The Alternative Daily
Sources:
http://www.yltourcongressi.it/