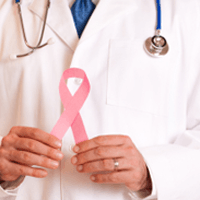 In light of Breast Cancer Awareness Month, both men and women should take a moment to think about potential symptoms of the illness. Breast cancer is one of the leading causes of death among women, but men can also develop breast cancer. In most cases, if the cancer is caught early, it can be treated and survival rates are high.
Changes in the Breast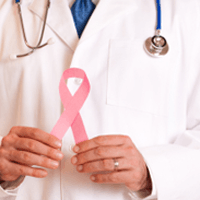 Women should preform breast self exams monthly. Symptoms of cancer include:
Lumps of any size in the breast or under the arms
Changes in breast temperature
Unusual discharge
Puckering of breast tissue
Inverted nipple
Although breast cancer in men is rare, men should also regularly check their breasts for any of the above symptoms.
Maintaining a healthy weight, avoiding tobacco use and eating a healthy diet can help women avoid breast cancer. Unfortunately, women are being diagnosed at younger ages due to obesity and poor lifestyle habits. If breast cancer runs in your family, make your doctor aware of this and have regular mammograms performed.
– The Alternative Daily