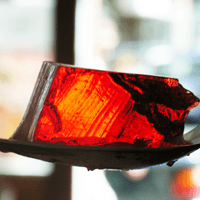 If you have spent any time in a hospital lately, you know that the food offered falls far short of recommended levels of nutrition. In a survey of leading hospitals, the Physicians Committee for Responsible Medicine discovered that even children's hospitals have few foods available for patients and patient families that are nutritious.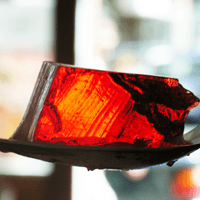 Fast Food, Sodium and Fat
Among the amazing findings in the survey were that most hospital cafeterias offer foods that are extremely high in fat and sodium. In fact, many hospitals, including children's hospitals, have fast food restaurants in the cafeteria. The majority of food available does not meet the standard of nutrition that doctors and nutritionists tell their patients is necessary for good health. Foods that are the most popular and readily available include burgers, fried chicken and pizza. McDonald's is one of the most popular hospital cafeteria restaurants, with other restaurants such as Chik-fil-A, Baja Fresh and Subway also being popular.
Few hospital cafeterias offer fresh organic fruits and vegetables as part of their regular fare. Fruit is often prepackaged and is conventionally raised, increasing potential for pesticide exposure. Few entrees focus on vegetables and meat selections are also high in fat and not organic. As a result, patients and their families are exposed to foods that can damage gut health and contribute to added body toxins.
Healthy Options
Even if the hospital you or your family members go to does not provide healthy food choices, you have options to control your own food consumption. You can request organic meals that include lean meats, low sodium amounts and fruits and vegetables. You can also request nutritional content be provided for each of your meals.
Another option is to ask family members to bring you healthy snacks and foods that are easy for you to keep in your room. For example, they can bring you a selection of organic fruits, nuts and whole grain rolls for you to eat when you are hungry. They can also bring you fresh juices and other drinks.
If you are in the hospital, it is important to talk to your doctor about any potential food restrictions. However, you also need healthy nutritious food to speed your recovery. Antibiotics can damage your intestinal health and it is important to eat food that is low in fat and sodium. If at all possible, ask your family and friends for help if healthy options are not available from the hospital.
Have you had issues with hospital food, either as a patient or as a visitor? What solutions have worked for you? Let us know in your comments!
– The Alternative Daily