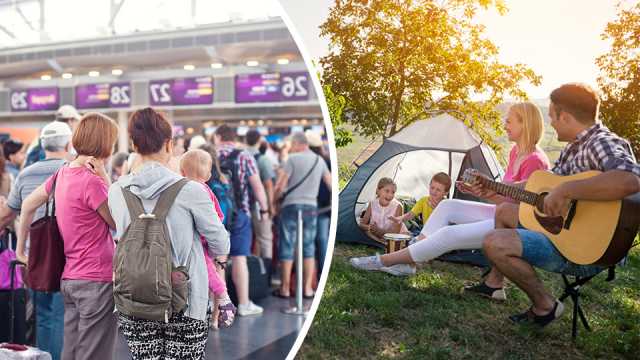 Travel can be fun, exciting and really add "spice to life." However, depending on where you want to go, how long you want to go there for and how many resources are at your disposal, it may not always be practical during certain times. Not to mention, travel can be stressful! If this is your situation right now, have heart. You can start planning your trip for another year, and do some home "traveling" this year instead.
There are many ways to do this — here are six ideas to start with:
Discover hidden paths
If the weather is nice, take your whole family out on a walk around your area. If you live in the city, stroll through your favorite streets and blocks, and take some new turns here and there to discover parts of the city you've never been to. You may find a new favorite restaurant, shop, outdoor patio or music spot. You could also explore bike paths and any green areas your city has to offer.
If you live in a smaller town or out in the country, then you likely have plenty of green spaces to explore. Take a walk or a hike to spaces you've never been to; try to get off the beaten path. Maybe you'll find a new picnic spot, a place to watch birds, a crabapple tree that draws families of deer or any number of new adventures.
Camp in the backyard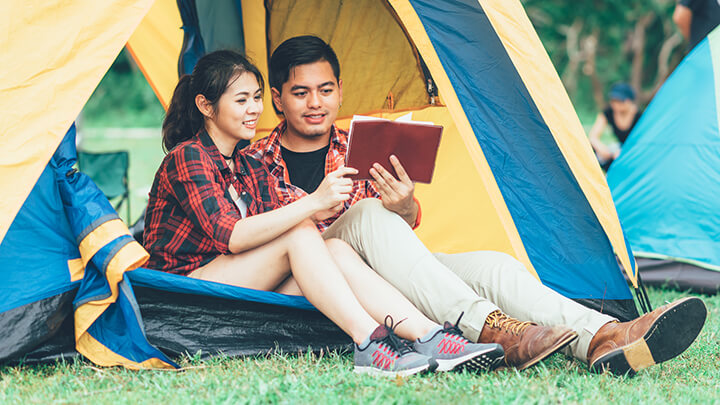 Even if you can't make it to your favorite campsite this summer, you could always try your backyard. If you have space, and if your neighborhood's zoning laws allow it, you could build a fire pit and sit around a backyard campfire. If the fire is a no-go, you could still pitch a tent and sleep under the stars, all within view of your home. Plus, there's the benefit of being able to run indoors to use the bathroom… always a bonus.
If you don't have a backyard, look up local parks which may not close at night. You could do some stargazing and campfire songs there, even if you can't set up a tent for the night. Or, talk to some friends who do have backyards about the possibility of doing a backyard camping night together at their place. You all may enjoy it so much that it becomes a summer tradition.
Attend a local event
Get out on the town in your own community. If you don't do this already, check local papers, posting boards and online sources for events happening in your city or town, and see what strikes you. Maybe there are local bands performing, maybe an arts and crafts show or two, maybe a local gallery is opening. Depending on the size of your community, there must be something going on.
Attend your favorites, of course, but think about going to an event or two outside of your usual areas of interest. Travel to new avenues: see a new sight, hear a new song, or learn a new skill. You may end up with a new lifelong passion, who knows?
Read a book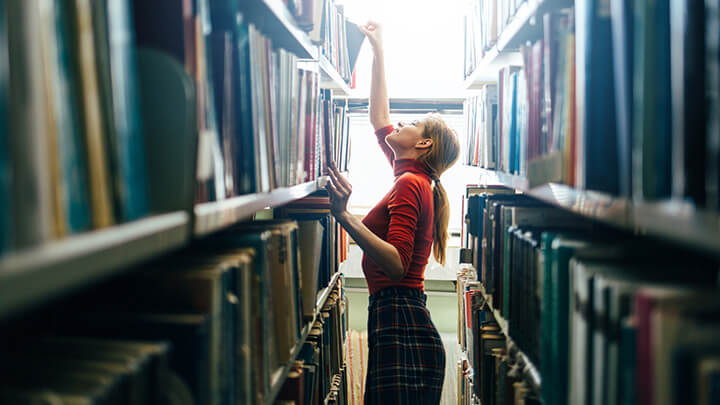 You don't even need to leave your house for this one, although reading outside on a sunny day is ideal. It sounds cliche, but reading really can take your mind to far-off places. Anywhere you want to go, really. All around the Earth, to distant planets, to other dimensions, to worlds which amalgamate all of these and more! In my opinion, it's a perfect way to travel.
Maybe you (like me) have some books on your shelf which you've meant to read for years, but haven't gotten the chance. Pick one up, dust if off and open it up. If you need some new material, head to your local library or bookstore. Talk to the librarians and bookstore staff if you need ideas. You may end up with some new favorites.
Also, if you're a regular reader and are stuck in a genre rut, switch it up. Travel outside whatever reading routine you've been in, and get lost in something different. Maybe poetry? The options are endless.
Watch a documentary
If you're itching to learn about distant places and immersing yourself in the culture, but just can't make the trip this year, a documentary can at least give you a glimpse. Netflix has a good selection of documentaries, and there are many different kinds you can stream online. Of course, watching a documentary about Hawaii isn't the same as hiking up a volcano, but you can at least revel in some impressive aerial photography.
As a bonus, when you are ready to take that trip of your dreams, you'll know a lot more about it — sights you want to see, spots you want to visit and more.
Enjoy a world of food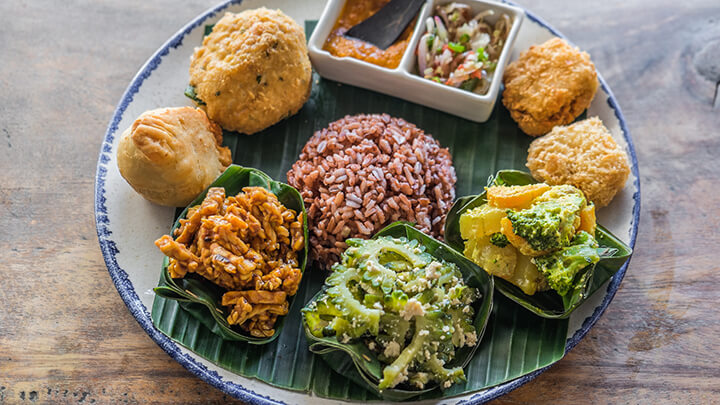 Perhaps the cuisine of a certain region or culture really appeals to you, and you've been longing to visit this particular place in order to try the local fares. If you aren't able to go immediately, you could at least get a taste of the food. Check to see if there is a restaurant in or around your area that specializes in your cuisine of choice. Go there and enjoy, and don't forget to tip your waitstaff well.
If you're good in the kitchen, maybe you could even try a recipe or two. Learning to cook a new type of food can be difficult, but there are classes available and online tutorials galore. You could search recipes online and try your hand at a few — perhaps you're a natural!
What other ways do you "get away" when you can't travel? Please share your ideas!
— Tanya Mead