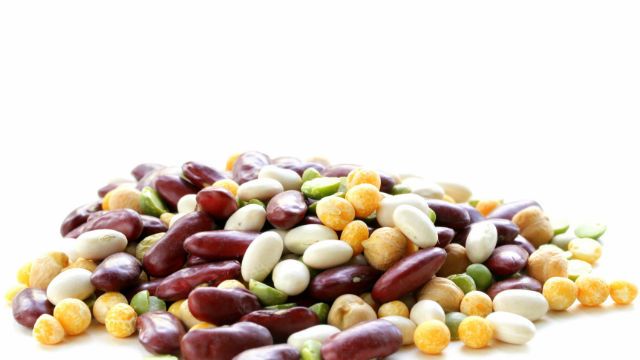 If you're looking for a nutritious protein source to replace those processed meats on your breakfast plate, look no further than beans.
While not often eaten for breakfast in the US, in Mexico, they are a morning staple, along with eggs, corn tortillas and salsa.
Whether you choose navy, pinto, lima or turtle beans (to name just a few), these little legumes pack a huge nutritional punch to start your day. Not only are beans high in both protein and fiber, giving your body optimal fuel to get through the busiest of days, they are also rich in B-vitamins, as well as important minerals including copper, iron, folate, magnesium, manganese and phosphorus.
The fiber found in beans is important to keeping blood sugar levels stable. This is one reason that a diet rich in beans has been linked to a decreased risk of developing type 2 diabetes. Beans are also extremely heart-healthy, and have been associated with a lowered risk of heart disease, along with a lower risk of having a heart attack.
Beans can do great things for the digestive system, and regular consumption is linked to a lower risk of colorectal cancer. As they keep you feeling full and fueled with energy, they can also both help to prevent excess weight from piling on, and help you lose extra weight when combined with other whole, nutritious foods.
The benefits of beans are becoming widely known, and as a result, certain companies are featuring them more and more in their products. One such company is Love Grown Foods, which has released a cereal, known as Power O's, made from a mixture of navy beans, garbanzo beans and lentils, along with brown rice.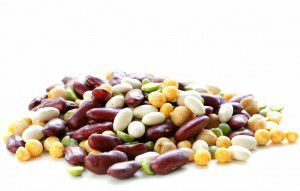 Alex Hasulak, the Founder and CEO of Love Grown Foods, told Food Navigator USA, "we've seen an increase in plant-based, specifically bean-based, snack items like chips. Consumers have embraced these ingredients in this category, so why not expand this item to other areas of the grocery store."
While the original flavor of Power O's has few ingredients, no added sugars and is certified Non-GMO, the healthiest way to incorporate beans into your breakfast is to have the real thing.
Beans are a great item to cook in bulk on a weekly basis – you can make a big pot one day, and have breakfast portions of delicious, homemade beans for the whole family all week.
-The Alternative Daily
Sources:
http://www.foodnavigator-usa.com/Trends/Health-Wellness/Love-Grown-Foods-CEO-Why-not-bring-beans-into-breakfast-cereal
http://www.foodnavigator-usa.com/Trends/Health-Wellness/Love-Grown-Foods-CEO-Why-not-bring-beans-into-breakfast-cereal
http://lovegrownfoods.com/products
http://www.doctoroz.com/videos/after-40-nutrition-surprising-health-benefits-beans