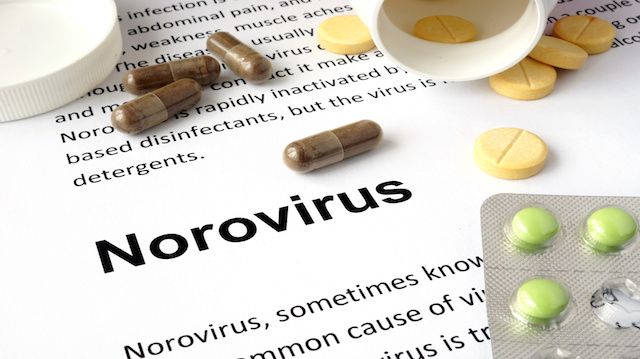 Public health officials have stated that nearly 200 people have become ill due to norovirus after a catered office party at Russell Tower in downtown Seattle. In response to the large number of norovirus reports, officials have shut down all food services in the building, according to Dr. Meagan Kay, medical epidemiologist for the Seattle and King County Public Health Department.
An investigation is underway as state and federal health officials try to pinpoint the source of the outbreak. The Russell Tower office party was catered by Bon Appetit Management Company, a California-based "on-site restaurant company" that operates "more than 650 cafes in 33 states for dozens of marquee clients," according to the company's website. "The source of this illness remains unclear, and we are as eager as anyone to learn precisely how and when it began," Bon Appetit Management Company told Fox News Health.
The Centers for Disease Control and Prevention (CDC) warns that norovirus is highly contagious and can be very dangerous for young children and the elderly. According to the CDC, norovirus cases number in the millions each year, and hospitalizations as a result of the virus range between 56,000 and 71,000 annually. It also causes 570 to 800 deaths per year. 
Two people have been hospitalized due to the norovirus outbreak in Seattle so far, with health officials predicting the number of cases to increase. Seattle and King County public health officials have issued a survey in hopes of not only finding the source of the contamination, but also confirming potential cases. 
"Our investigation into the outbreak continues. We have distributed a survey to roughly 600 attendees of a catered event in the building that took place last Tuesday," Seattle and King County Public Health stated in its publication, Public Health Insider. "This survey will help us characterize this outbreak. As of this morning, we have received more than 200 complete survey responses, and approximately 75 percent of these responses reported illness." 
The Russell Tower norovirus outbreak in Seattle has coincided with another possible norovirus outbreak in Boston. Nearly 80 Boston College students have become ill after eating at a Chipotle restaurant in Cleveland Circle, Boston last weekend. Norovirus has not yet been confirmed in the Boston outbreak, yet health officials and Chipotle representatives fear it is the cause of the reported illnesses.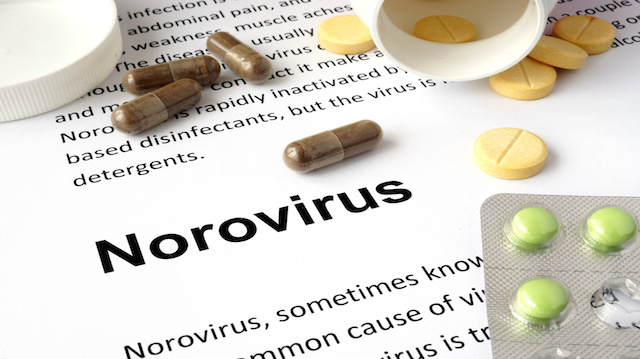 What can we do when it comes to foodborne illnesses in America? The unlucky guests at the office party in Seattle were most likely required to attend — like most work events, a mandatory attendance is often implied. So you go, have a few drinks, mingle, and then get norovirus from an appetizer — I just hope they do not have to use their sick days as a result! 
There needs to be more action from state and federal health departments on food safety. The U.S. Food and Drug Administration (FDA) has received the go-ahead for its Food Safety Modernization Act (FSMA). The FDA aims to focus on prevention before contamination through more food safety requirements. Even though the act was signed into law by President Obama on January 4, 2011, foodborne illness cases in 2015 continue to increase as we approach the close of the year.  
What can you do to ensure your food is safe for consumption?
—Stephen Seifert
Stephen Seifert is a writer, professor, adventurer and a health & fitness guru. His flair for travel and outdoor adventure allows him to enjoy culture and traditions different than his own. A healthy diet, routine fitness and constant mental development is the cornerstone to Stephen's life.
Sources:
http://www.cdc.gov/norovirus/about/overview.html
http://publichealthinsider.com/2015/12/05/norovirus-outbreak-investigation-in-downtown-seattle-building
http://www.bamco.com/about
http://www.fda.gov/Food/GuidanceRegulation/FSMA