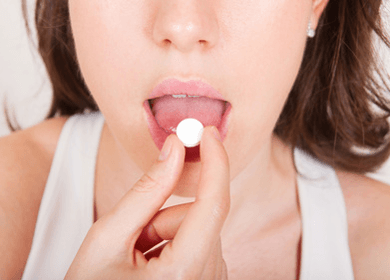 It has been just shy of a year since the ever popular drug azithromycin, commonly known as Zithromax or Z-Pack for short, was implicated in cardiovascular-related deaths. The Food and Drug Administration (FDA) is now issuing a warning after reviewing the Vanderbilt University Study released May, 2012. The FDA states that the warning is not a result of adverse event reports related to the drug. Still, interestingly, they have issued a warning.
Z-Pack's are used to treat bacterial infections, clearing them up in a matter of days. In our busy culture, the Z-Pack club is going strong, and this "wonder pack" as it is endearingly known, seems to be the drug of choice. However, research has found that this immensely popular drug puts people prone to heart problems at two and a half times the risk of dying from cardiovascular problems than those who take another type of antibiotic. The Vanderbilt research compared Zithromax use to amoxicillin.
Antibiotic Overdrive

Those involved in the Vanderbilt study feel that physicians prescribe Zithromax over other drugs because it is easier to administer. Last year in America there were over 55 million prescriptions for the drug. The total sales for Zithromax in 2012 totaled over $460 million.
This raises another pertinent, and commonly asked, question in the great antibiotic debate, is Z-Pack potentially over prescribed? Many infections improve without antibiotics it just takes a little longer for our bodies to defend themselves. Most people are not thrilled about missing work, slowing down or skipping a beat when they are sick. They want to keep up their harried schedules, pop a few pills and "presto" they are all better.
There are considerable risks with over-prescribing drugs including the development of antibiotic resistant bacteria such as the new "Nightmare Bacteria." Unless we use more temperance with our antibiotic use things could get really out of control.
Excessive Script Writing
So, why do so many doctors write scripts when they know that the patient will most likely get better on their own, in time? A common theory is that doctors feel like patients come into the office looking for answers, quick fixes and a return for their insurance dollars. Take two patients, both with the same cough and congestion, for example. When they visit their doctor they are told two different things. One is told to go home, rest and drink some hot tea and lemon. The other is handed a prescription for Zithromax. Which one do you suppose feels as if they got their moneys worth?
Approach with Caution

The FDA's Z-Pack warning states that people who have low blood potassium or magnesium levels, as well as those with a slow heart rate, or taking drugs for arrhythmias, should approach Zithromax with care. Pfizer who makes the drug stated last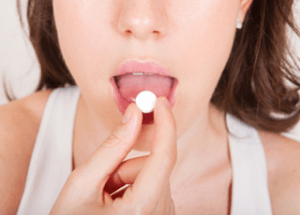 year that it would review the drug study, as well. After this review, they are now stating that the majority of people who take the drug will not be impacted by the new warning label.
However, this study, along with countless others, continues to raise suspicions about the health impact of antibiotics. One must ask themselves if the potential risks are truly worth it. It may be time to consider slowing down and letting our body heal itself rather than rushing for the potentially life threatening "quick fix".
-The Alternative Daily
Sources:
http://www.cnn.com/2013/03/13/health/fda-antibiotic-heart-warning/index.html?hpt=hp_t2