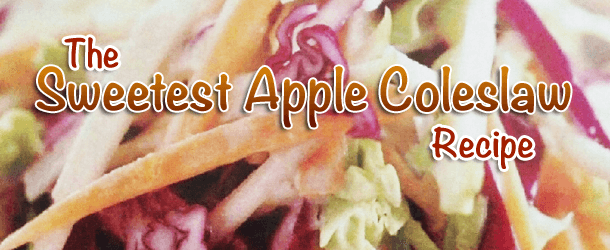 This time of year always takes me back to being a kid.  Great memories of being at the beach.  My mom could never pull me out of the water, I would ride the waves and float on my raft as long as the sun was up.  The only rule back then was wait 45 minutes after you eat before you go back into the water.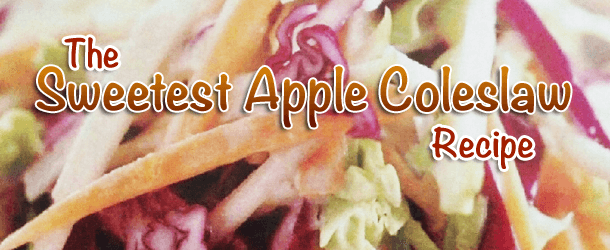 Bring lots of water, fresh fruits and food to keep your group hydrated and fueled for all that energy that will be expended.  Use water safety and listen to what the lifeguards say.  As silly as that may sound, many people don't adhere and crazy rip tides can occur when storms appear.
Here's a quick recipe for Apple Coleslaw.  Use fruit and fruit juice vs heavy full fat mayo for fantastic flavor. It's also loaded with fiber.  It will go with any meal you prepare this holiday.  I also used Vegenaise to lighten it up.
The Sweetest Apple Coleslaw
Makes 6 servings
Ingredients:
-4 cups shredded cabbage
-1 cup shredded carrot
-2 Granny Smith apples, peeled and shredded
-2 tbsp honey
-1 tbsp maple syrup, organic
-2 tbsp apple cider vinegar
-1 tbsp pineapple juice
-2 tbsp Vegenaise Mayo
-1 tsp fresh ground pepper
Instructions:
1) Place the cabbage and carrots together in a bowl the sliced apples and toss to combine.
2) In another bowl, stir together honey , maple syrup, apple cider vinegar, pineapple juice and Vegenaise Mayo. Mix until honey has been completely blended in.
3) Pour dressing over the salad and toss together. Add pepper and toss again. Chill and serve.
Nutritional Info Per serving:
Calories: 93
Fat: 3g
Cholesterol: 0mg
Carbs: 17g
Fiber: 2g
Protein: 1g
– Nancy Kennedy
Nancy Kennedy is Hollywood's Premiere Nutrition Expert and Trainer to The stars. She is also a well known Spokesperson for many Corporate Brands, a columnist, and the author of The Hollywood Wrap, Rodale. Nancy's signature style can even be found on her line of healthy fast foods available in Southern California and soon nationwide!
Visit Nancy's Website at http://www.NancyfKennedy.com/