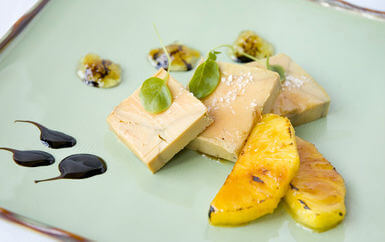 If you're trying to eat more fruits and vegetables and enjoy grilling, what better way to do so than to get out the grill! There are so many different, delicious and simple recipes for flame-kissed dishes featuring produce – you don't even have to be a grill guru or culinary expert to try them.
A few tips you can use to help grill them to perfection include:
Use a light coat of coconut oil to prevent fruits and veggies from sticking
Don't peel vegetables before grilling; you'll get more nutrients and better flavor
Ideal grilling fruits are firm and barely ripe
Now try these recipes, or perhaps get creative and come up with some original ideas of your own!
Nectarines with Goat Cheese and Pistachios
Grill 4 pitted nectarine halves for 5 minutes on each side. Top with about 1 tablespoon of goat cheese, 1 tablespoon raw, organic honey and 2 teaspoons of chopped and roasted pistachios.
Grilled Pineapple and Mango with a Balsamic Glaze
½ cup balsamic vinegar
¾ cup liquid coconut oil
2 tablespoons raw, organic honey
2 tablespoons chopped fresh mint
½ teaspoon sea salt
1 ripe organic pineapple, peeled, cored and cut into rings
1 ripe mango, sliced lengthwise
Instructions:
In a small saucepan over high heat, boil vinegar for 5 minutes to reduce by half, and transfer to a bowl. Add coconut oil, honey, mint and salt; whisk together until smooth and set glaze aside.
Place mango and pineapple onto skewers and lightly brush with the glaze. Once the fire is medium hot, when you can hold your hand about 5" above the rack for several seconds, grill the fruit in batches. Turn once, until browned and just a bit softened, or for about 5 minutes. Drizzle remaining glaze onto skewers when finished and serve.
Grilled Zucchini with Olive Vinaigrette
½ cup pitted black olives
1 tablespoon ground black pepper
¼ cup water
3 tablespoons organic, extra-virgin oil (divided as per instructions below)
½ teaspoon sea salt
4 medium-sized zucchini cut into ½" thick slices
Juice of ½ lemon
3 finely chopped garlic cloves
1 small tomato, diced
Instructions:
Prepare grill for medium-high heat cooking. In the meantime, combine the olives, vinegar, pepper, water, 1 tablespoon of the olive oil and ¼ teaspoon of the salt in a blender or food processor; blend until smooth and set aside.
Place the zucchini in a large bowl; toss with lemon juice, garlic, remaining olive oil and ¼ teaspoon of the sea salt. Grill until tender, about 3 to 4 minutes on each side. When finished, layer the zucchini on a platter and drizzle each layer with vinaigrette, sprinkling with a little of the diced tomato.
Grilled Watermelon with Watercress and Mint
Grilling watermelon really helps to concentrate the fruit's texture and flavor!
Coconut oil, for brushing grill
4- 1" thick slices of organic watermelon with the rind removed (about 1 ½ lbs)
2 teaspoons organic, extra-virgin olive oil
2 tablespoons balsamic vinegar
2 teaspoons raw, organic honey
6 cups watercress, coarsely chopped
3 ounces organic feta cheese, crumbled (optional)
3 tablespoons chopped fresh mint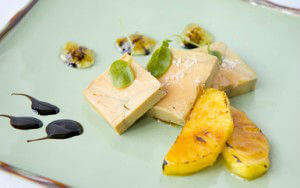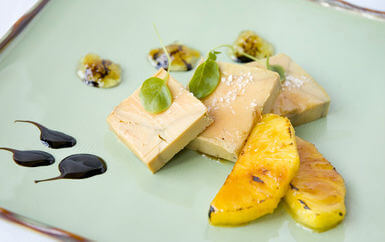 Instructions:
Brush the grill with coconut oil and preheat to medium. Brush watermelon slices with olive oil and grill for about 5 minutes, or until just scorched at the edges. Whisk the balsamic vinegar and honey in a bowl and then toss half of the mixture in with the watercress in a large bowl. Divide the watercress salad among 4 plates; top with grilled watermelon and garnish with feta cheese (if desired), mint and remaining vinegar mixture.
Grilling is fun, delicious, and it can be nutritious too – even when summer ends, there is no reason not to take advantage of it in the cooler months, too.
-The Alternative Daily