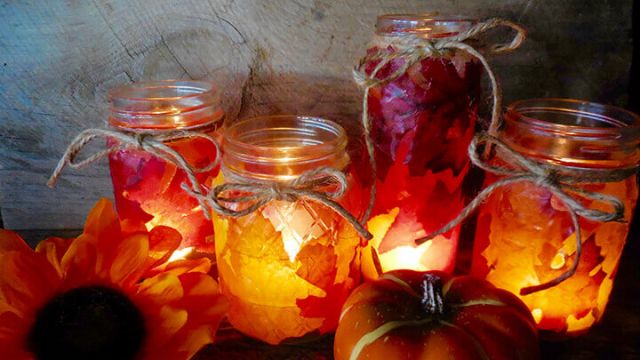 Fall is my favorite time of year — I love anything that looks, feels or smells like it. That's why I love this project; it's easy to do and adds so much color to any room.
The glow of the candles shining through the red, orange and yellow flowers makes a great centerpiece when placed on a table or counter. You can place a jar in any room to brighten it up and create that warm glow that we all look forward to when the weather starts to cool down before winter.
Supplies
Glass jars of any shape or size (I used what I had around the house)

Fall leaves from the hobby or dollar store

Votive candles

Mod Podge gloss

Jute string

Small sponge paint brush
Instructions
1. Gather supplies for easy access.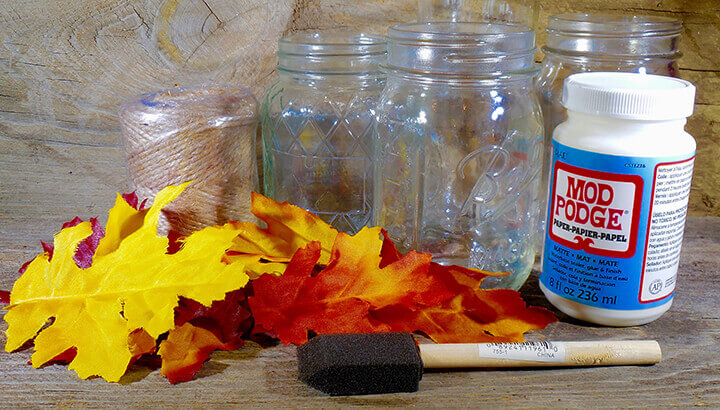 2. Carefully peel each leaf off of its stem and set aside. If you start at the base of the leaf and pull gently, they come off easily. The leaves I bought were very wrinkled, so I ironed them on the back side on a very low setting. This extra step made it much easier for the leaves to lay flat when being glued to the jars.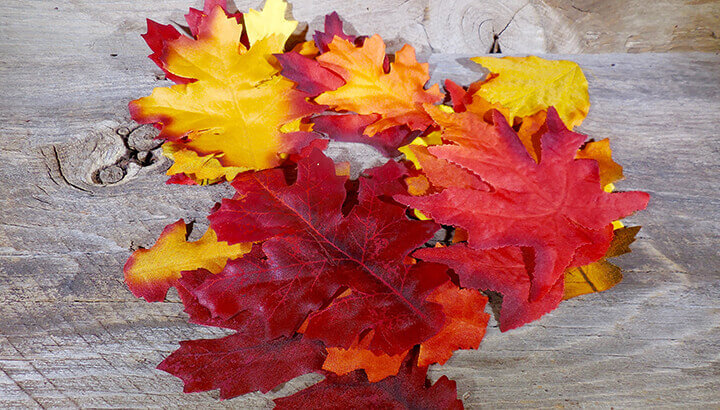 3. Using the sponge paint brush, start adding a layer of Mod Podge to your jar. Check the length and width of the leaf you have chosen and make sure you have added enough glue to it. Place the leaf over the Mod Podge and start adding a layer on top of the leaf, smoothing it as you go.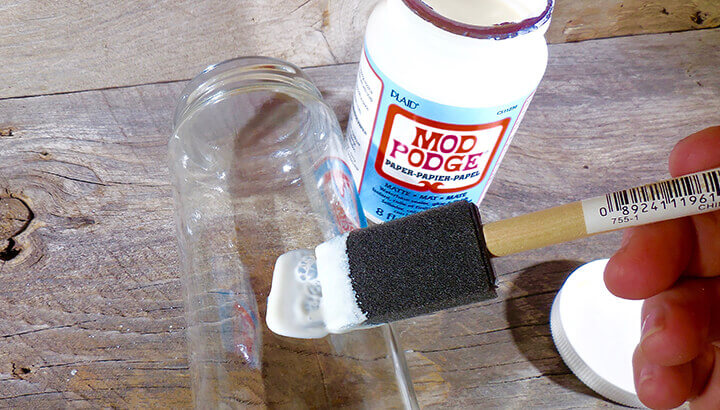 4. Continue adding the glue and the leaves.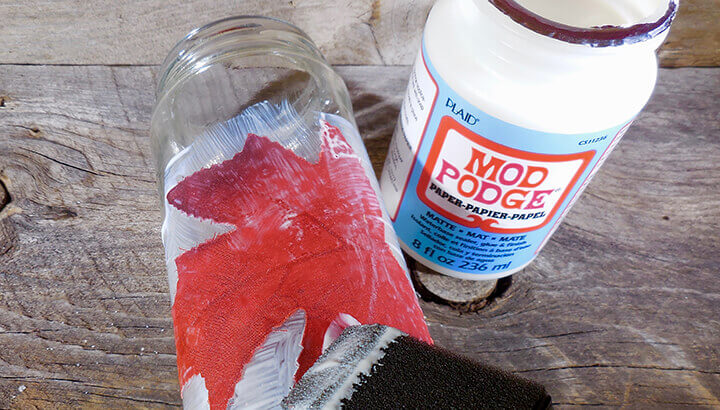 5. I added leaves in a very random pattern. I purposely left some spots open and did not cover the whole jar so that the votive light was able to shine through the leaves and give it a better glow.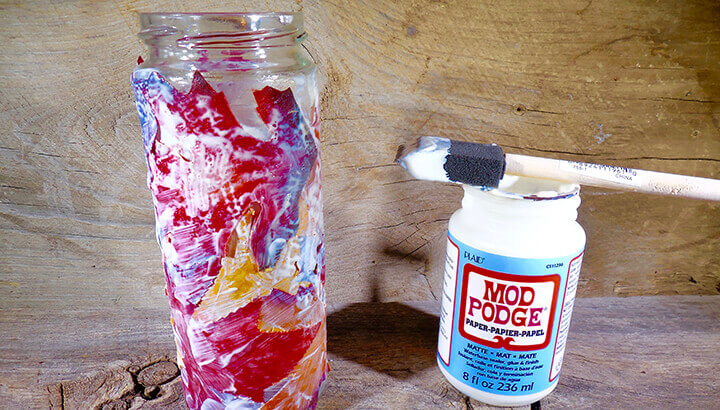 6. Continue the process until the jar is finished. It will only take a few hours to completely dry. I did not worry if there were a few edges sticking out as long as the leaves were still glued to the jar.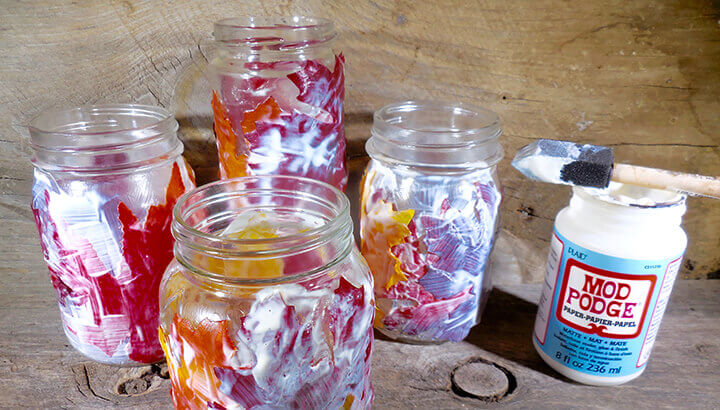 7. The jars can be displayed together or separately with other fall decorations of your choice.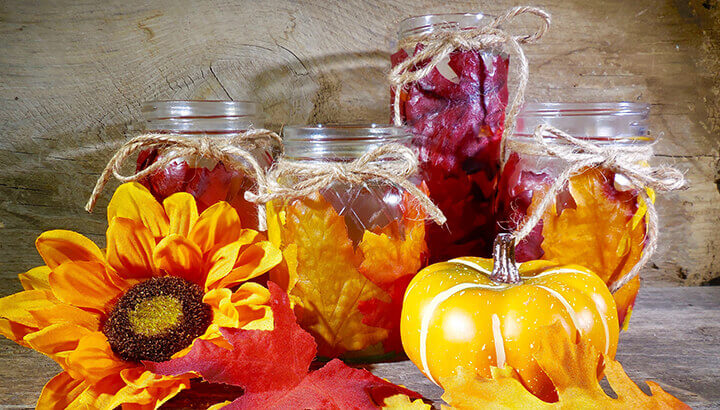 — Leilani Hampton