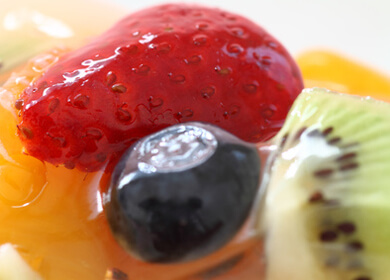 Although those soft, sugary, red, white and blue cookies at your bakery may be screaming your name, raise a hand and keep on walking. Why not try to have a healthy 4th of July this year?
The good news is that there are a number of easy ways to put together a mouth-watering meal without compromising your waistline or well-being. After all, you can still be patriotic and have fun even if you are healthy – right?
Meat Lovers
Grilling is a popular activity all across America on the 4th of July. Soon grills will be full of hot dogs, hamburgers and chicken breasts dripping in BBQ and other sauces. Although these are favorite foods in our country, there are healthier ways to enjoy them.
The first step is to choose USDA Certified Organic, grass-fed beef and free-range chicken. If you must have hot dogs, try U.S. Wellness Meats, nitrate free, GMO free, and gluten free grass-fed 100% dogs.
If you are a fish lover, why not substitute your meat for a piece of fresh-caught salmon or tilapia? Just dash a little lemon juice, Himalayan salt and pepper on your fish and wrap in tin foil.
Now, for the condiments. Making your own healthier versions of condiments will keep you from spoiling a good piece of meat and your health. Dress your burger with a load of organic veggies such as lettuce, onions and tomatoes and serve on a sprouted bun, or try going bun-less. Just wrap your burger in a large organic Romaine lettuce leaf.
Veggie Delights
Grilled organic vegetables are especially delicious when served on a shish kebab. Thread chunks of fresh pineapple, red and green bell peppers, onions, tomatoes on a skewer. For extra taste, marinate veggies in a mixture of olive oil, garlic, black pepper and onions.
You can also toss marinated asparagus, zucchini and eggplant on the grill, or wrap up some thinly-cut sweet potatoes drizzled with coconut oil in some tin foil and grill.
Salads
No healthy 4th of July meal is complete without a salad. Think in terms of creating the most beautiful rainbow ever. Visit your local farmers market for the freshest organic produce and build a beautiful fruit and veggie salad to compliment your meal. Don't kill your salad with dressing, however, keep it light and fresh.
Make your own dressing using coconut oil or olive oil as the base. Add in fresh organic herbs and a little apple cider vinegar and lemon juice for a delicious dressing that is rich in healthy fat. To add some protein, try a three-bean salad with a dressing made from red wine vinegar, coconut sugar, red pepper flakes, lemon juice and olive oil. Yummy!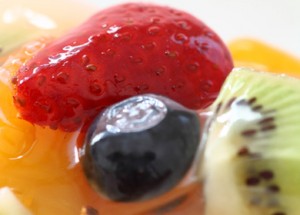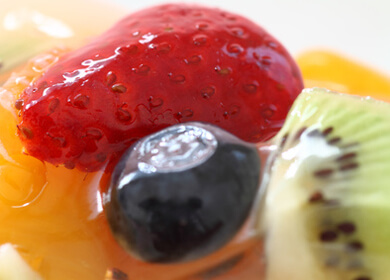 Sweet Treat – Raw Berry Delight
Don't think that we would leave out something sweet. How about a raw berry pie? Here is our favorite recipe.
Crust Ingredients
1 cup raw organic almonds
1 cup raw organic walnuts
1 cup organic pitted dates
1/2 teaspoon ground cardamon
1/2 teaspoon ground cinnamon
Filling Ingredients
2 cups fresh organic strawberries
2 cups fresh organic blueberries
1/2 teaspoon ground cardamon
1/4 teaspoon cinnamon
Garnish Ingredients
Sliced organic blueberries, raspberries or strawberries
Sliced organic kiwi
Shredded organic coconut
Sliced raw organic almonds
Directions
Put the nuts in a food processor and mix until they become a fine meal. Add all the other ingredients for the crust and process for about five minutes or until it seems well mixed.
Place the crust mixture in a 9-inch pie pan.
Press the mixture into the pan using clean hands – be sure that it evenly covers the bottom of the pan
Place the crust in the fridge and allow it to chill for about half an hour. It should be firm
Place all of the filling ingredients into the food processor and blend until smooth.
Pour the mixture into the chilled pie crust and refrigerate for up to an hour or until the filling is firm
Score the pie into 8 pieces
Decorate with the berries, other fruit, coconut and sliced almonds and enjoy
Happy 4th from all of us at The Alternative Daily, we hope you have a safe and healthy day!
-The Alternative Daily
Sources:
http://vegnews.com/articles/page.do?pageId=5817&catId=10