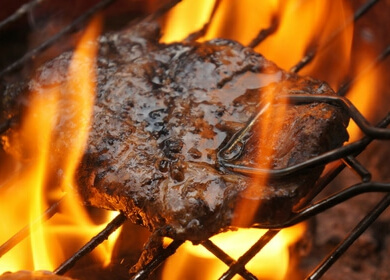 Are you a condiment lover? If so, you are not unlike millions of people who absolutely cannot enjoy a hamburger, sandwich or many other food items without adding a little something extra. Condiments may give flavor to food, but can spoil your health if used in excess.
Now that barbecue season has arrived and the 4th of July is just around the corner, why not consider making two of the most popular condiments a little healthier?
Ketchup
The king of all condiments is ketchup. Yes, it is naturally low in fat, and for this reason, many people feel they can use it liberally. However, commercial versions are loaded with sugar, or worse yet, high-fructose corn syrup.
Some commercial ketchup manufacturers, feeling the heat from those consumers begging for less sugar, even went so far as to push tomato growers to make a sweeter tomato so that they could decrease the amount of additional sugar they add.
Kind of a sneaky move if you ask us. At any rate, ketchup is made of fresh tomatoes, and there is some health benefit to that, but it is in no means as great as the benefit of eating a fresh, organic tomato on its own.
When we compared the sugar content of Heinz Ketchup to tomato sauce and salsa, we found that a 2 tablespoon serving of ketchup has 8 grams of sugar, while tomato sauce has 2 grams and salsa 1 gram.
If you are interested in reducing your sugar intake – and you should be – the best thing to do is to make your own ketchup. Try this tasty, easy-to-make version of our classic favorite.
Ingredients
2 6oz. cans of organic tomato paste
1 cup of organic apple cider vinegar
2/3 cup of filtered water
3 tablespoons of coconut crystals
3 tablespoons of minced white onions
4 cloves of minced organic garlic
2 teaspoons of Himalayan salt
1/4 teaspoon ground cloves
1/4 teaspoon black pepper
1/4 teaspoon allspice
Instructions
Place all ingredients into a food processor and blend until smooth.
Place the blended mixture in a saucepan and heat on medium for about five minutes, stirring frequently.
Remove the pan from heat and let the mixture cool.
Pour the ketchup into glass jar with a tight-fitting lid and keep refrigerated.
Barbecue Sauce
If you just can't imagine your chicken, ribs or steak without the sweet and spicy dressing of barbecue sauce, you may want to take a look at a few of the most common ingredients. Barbecue and steak sauces usually use ketchup or tomato paste as a base and add more sugar, and even molasses, on top of this.
The ever-popular teriyaki sauce is not too much better – it is made from high sodium soy sauce and loads of sugar. A 2 tablespoon serving of most BBQ sauces has about 11 grams of sugar; the same for the teriyaki sauce.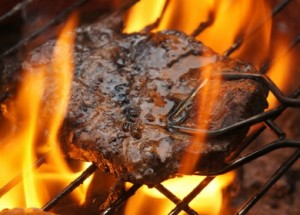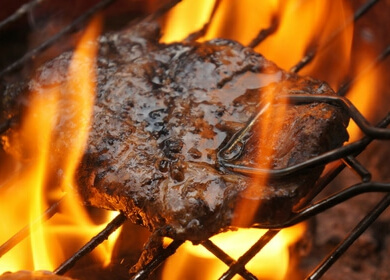 A healthier and even tastier version of the processed barbecue sauces can be easily made. This homemade version is loaded with antioxidants and pairs wonderfully with free-range chicken or grass-fed beef.
Ingredients
1 tablespoon coconut oil
1 small red onion, chopped
4 cloves of organic garlic
1 jalapeno, seeded and finely chopped
1/2 cup homemade ketchup
2 1/2 cups fresh or frozen blueberries (do not thaw them)
1/3 cup organic apple cider vinegar
1 tablespoon lime juice (optional)
2 tablespoons of coconut crystals
1/8 teaspoon ground allspice
Directions
Heat the coconut oil in a large saucepan over medium heat.
Add the onion and stir occasionally until it turns slightly brown.
Add the garlic, lime juice and jalapeno and cook for about 30 seconds.
Stir in the blueberries, ketchup, coconut sugar and allspice and bring to a boil.
Turn the heat down and simmer for about 20 minutes.
Remove the pan from heat and let cool.
Store sauce in a glass jar in the refrigerator.
This sauce is best when used as a top sauce after meat is cooked, or for dipping.
-The Alternative Daily
Sources:
http://www.oneresult.com/articles/nutrition/list-5-worst-condiments