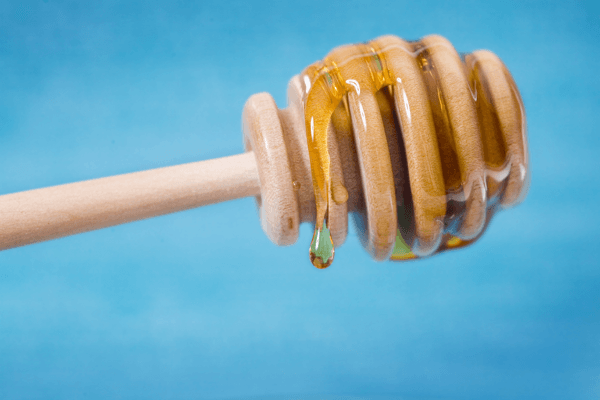 My husband likes to sweeten his coffee with honey, I've always used sugar.  It made me wonder. What's the difference?  I found some answers and here are the basics:
Refined Sugar: Also called Sucrose, table sugar, or saccharose.
Refined sugar often comes from sugar cane or sugar beet.  That's the natural part.  It's what happens after it's been harvested.  It's manufactured and processed until it has been stripped of all vitamins, minerals, and proteins; and you end up with refined sugar.  The sugar is empty, dead, naked…your body get's absolutely nothing from it except for a spike in energy and insulin which is NOT a good thing.
So what if your body is not getting any nutrients from it?  It's the nutrients your body has to give up to metabolize it.  The sugar makes your body unstable, so your body has to give up precious minerals like potassium, magnesium, sodium, and calcium to restore balance.  Your body gives up calcium from your bones and teeth first which makes them weak and start to decay.
Your liver stores refined sugar as glucose, but capacity is limited.  The glucose is released into your blood and is stored in your belly, thighs, breasts, and butt!  Once these places are full, it travels to your kidneys and heart where abnormal blood pressure begins.  Eventually your nervous, circulatory, & lymphatic systems are invaded, your white blood cells are elevated and your immune system becomes so compromised your body has a hard time fighting off anything from a bug bite, to an infection.
It also causes your body to produce excess amounts of insulin.  Insulin encourages cellular growth, great for healthy cells, but not so good for abnormal and cancer cells.
The energy spike is very temporary and makes you crash which leaves you in a constant state of fatigue and wanting more.
It's highly addictive!  The average american eats 2-3 pounds of sugar EVERY WEEK!
If you and your family are on a high-sugar diet, start weaning yourselves now!  You may feel ok now, but you will pay the price later.  Diseases like heart disease, cancer, obesity, diabetes don't happen overnight…it takes YEARS of poor nutrition.
Honey
I'm talking about raw natural honey, not the typical processed stuff you find in a cute little bear at the local grocery store.  That stuff is not much better than refined sugar.  Generally the darker the honey the more antioxidents it has, so don't be afraid to go with something darker.
Honey is superior to refined sugar in that it has nutrients your body can actually use and absorb.  It has antioxidants, enzymes, 22 amino acids, and studies show it to increase your bodies ability to effectively process glucose (the exact opposite of sugar).  Because of the anti-bacterial properties of honey it can help to improve the digestive system.
It has lots of ancient healing properties which I will not get into here, but it's been around for thousands of years and has been used as an antiseptic, cleanser, and anti-inflammatory to name a few.
It is calorie dense, so beware of how much you are using.  You will need less honey than refined sugar as honey is sweeter. If honey is your only sugar intake (and it most likely is not) 3-5 tablespoons is more than enough.
Disclaimer:  Do not give honey to children less than 1 year!!!
Conclusion:  Honey is a better sweetening choice than refined sugar.  However, you should aim to use all sweeteners sparingly.  Try to cut out a little at a time, and adjust your taste buds to tolerate food in it's most natural form.  As a rule you should be getting less than 10% of your caloric intake from sugar.
– Angela Garrison
As a Health and Wellness expert, Angela is helping people unleash their super-power ability to prevent their bodies from getting sick in the future.  Angela is also a Children's Health Advocate and founder of the popular Change Your Food Change Your Future program, proving of all the things we control and make decisions about every single day…. there is one that you absolutely must get right.
Visit Angela's site at http://changeyourfoodchangeyourfuture.com/