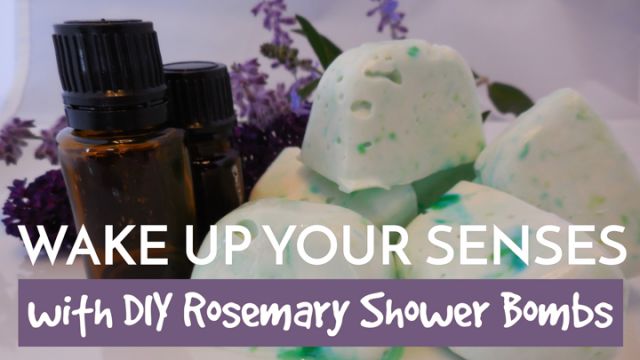 Rosemary is a popular addition to many skin care products for good reason. It's a fragrant herb that's related to mint, and its essential oil contains valuable therapeutic properties that are widely recognized.

Researchers at the University of California, San Diego, recently announced new findings about rosemary. They've identified a small fishing village inside the Cilento National Park in Italy with an unusual concentration of citizens over the age of 100, with a very low rate of Alzheimer's and other health concerns. The report shows a prevalence of the herb rosemary in the residents' diets.
Even Shakespeare talked about rosemary years ago in the play Hamlet: "There's rosemary, that's for remembrance. Pray you, love, remember."
Now that science and Shakespeare have shown that memory may be enhanced with the use of rosemary, what better reason to make some rosemary-infused shower bombs? Let's get started!  
DIY Rosemary Shower Bombs Recipe
Ingredients
1 cup of cornstarch

10–15 drops of rosemary essential oil

2 tbsp water

Natural green food coloring (this is optional, but makes it pretty)
Equipment
Ice cube tray

Mixing bowl
Instructions
1. In a bowl, add rosemary essential oil and cornstarch and stir it up. Add as much green food coloring as you want (if desired), but it only takes a few drops to add a beautiful color. For this batch, I only used 2 drops. You can always add more to make it a darker green. Continue to mix it well.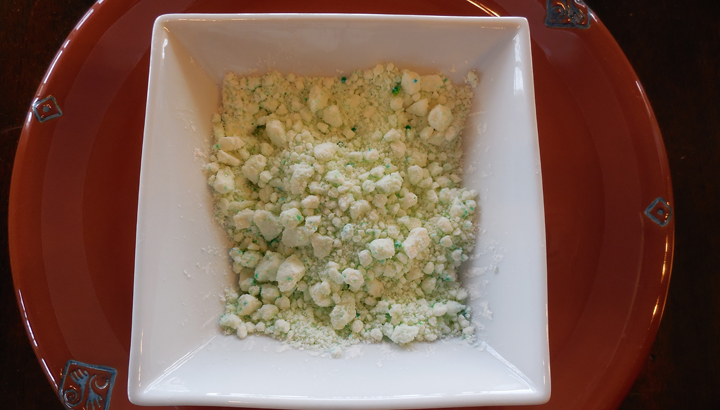 2. Add 2 tablespoons of water and mix. Continue to add more drops of water as needed in order to make a paste. I added a total of 6 tablespoons of water to get the right consistency.
3. Transfer the mixture into the ice cube tray. Make sure to smooth the mixture out flat.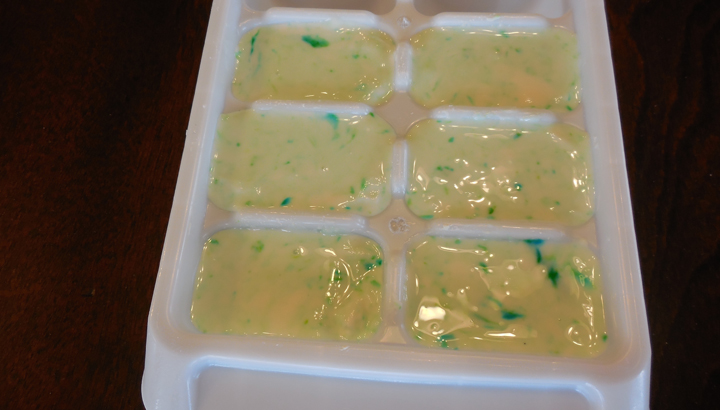 4. Place your tray in the freezer until the cubes are solid. The freezer will help set the cubes so they pop out easily. Once frozen, store cubes in a jar with a lid so they stay dry. They tend to crumble easily, so be gentle when you're transferring them from the tray to the jar.
5. To use these wonderful rosemary shower bombs, take one and simply place it on the floor of your shower before you hop in. The steam and the water will break down the ingredients and your shower will smell amazing!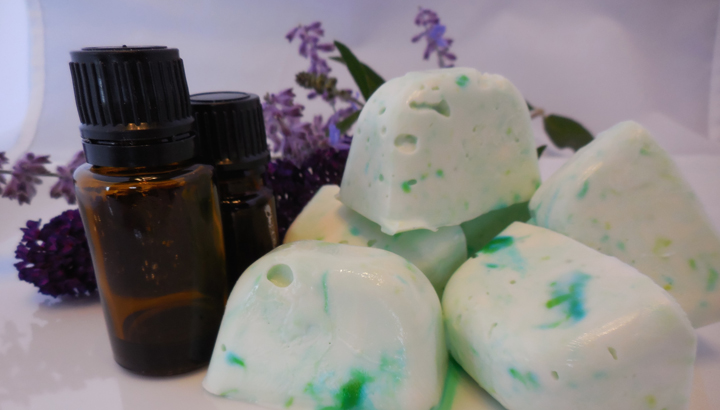 With these shower bombs, you'll also breathe in the wonderful benefits of the rosemary essential oil, including memory retention and anxiety relief. Now who could use some of that? I know I sure can. Enjoy!
— Leilani Hampton