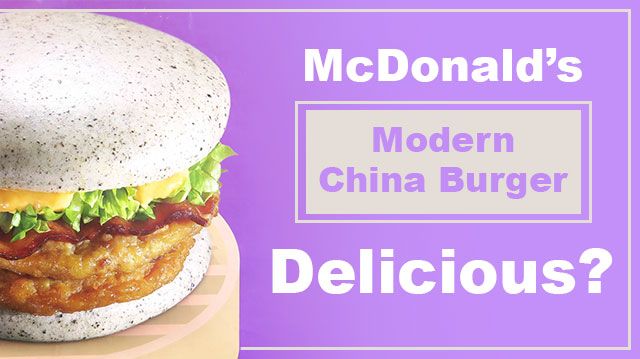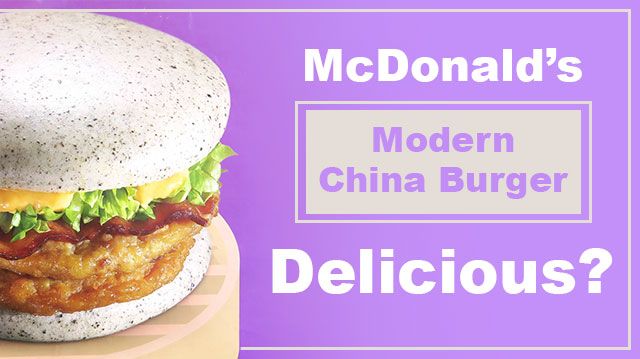 The Modern China Burger, also called the "burger that horrified the internet," is indeed finding a home in Chinese McDonald's fast-food restaurants. The grey, malignant appearance of the burger's buns may be off-putting, but its sales are still rising.
Marketing-led burger concoctions have been trending in Asia of late. KFC China launched its pink bun last August, while Burger King Japan put other colorful buns to the test, experimenting with black, orange, green and yellow varieties. However, Macdonald's may have taken inspiration from molecular gastronomy when conjuring up their latest marketing ploy. The Modern China Burger resembles something you'd find in a laboratory petri dish. 
It looks bizarre, almost unappetizing, yet McDonald's burger enthusiasts are not straying, despite its looks. The color of the bun is "silver, industrial and granite-like," according to Kinder reviewers. "Inshane Professor," a daring Modern China Burger consumer posted on Twitter, "Still not sure what I ate @McDonalds in China. But the bun looked cookies and cream flavored so… Great!"  
Time Out Beijing cleverly associated the Modern China Burger with the heavy clouds of pollution that loom over the capital. Shanghaiist.com, a Chinese news site called the burger "horrifying." Time magazine dubbed the Modern China Burger, "the new grey burger that horrified the internet." 
Despite the colorful commentary and media spin, McDonald's China reported to CNBC that the Modern China Burger is doing just fine in terms of sales, and consumers are actually enjoying the taste. "We are selling within our target expectations," a spokeswoman for McDonald's China told CNBC. She also noted that the "grey tinge" was an aftereffect from the black sesame seeds in the bun.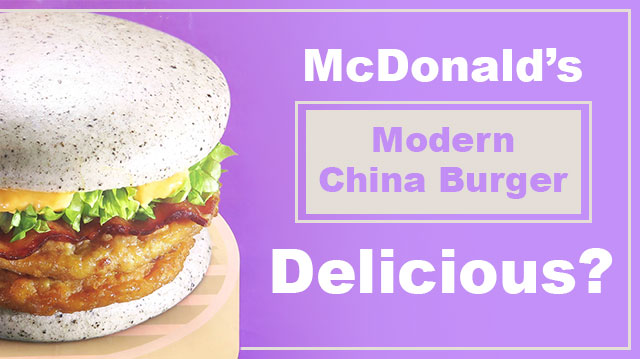 McDonald's is circling the wagons and pumping out marketing ploy after marketing ploy as they try to increase profits, which dropped nine percent last year. The shift in fast-food consumers may be attributed to people making healthier choices. Consumers are even opting for "healthier" fast-food choices, like Chipotle. Making healthier choices has become extremely important, especially since obesity continues to rise.
Should you be eating anything made by McDonald's? A study published in the American Journal of Cardiology (1997) found that one high-fat meal per day will impair your endothelial function. Impairing your endothelial function can put you at risk for "cardiovascular events," according to another study published in Circulation (2005). Heart disease is associated with over 600,000 American adult deaths per year, according to the Centers for Disease Control and Prevention, and eating at fast-food restaurants like McDonald's may be a contributory risk factor.
The Modern China Burger consists of grey-hued buns, known as man tou, two pieces of pork, Szechuan Chinese green pepper sauce, bacon and lettuce. Is this healthy? There are plenty of healthy alternatives to the Modern China Burger if you want to test the waters of bizarre foods. Calf liver, hemp milk, kelp and beef brains are always options for the experimental foodie in you.
What is the weirdest healthy food you have consumed?
-Stephen Seifert
Stephen Seifert is a writer, professor, adventurer and a health & fitness guru. His flare for travel and outdoor adventure allows him to enjoy culture and traditions different than his own. A healthy diet, routine fitness and constant mental development is the cornerstone to Stephen's life.
Sources:
http://www.ajconline.org/article/S0002-9149(96)00760-6/abstract
http://circ.ahajournals.org/content/111/3/363.full
http://www.mcdonalds.com.cn/cn/ch/promotions.html