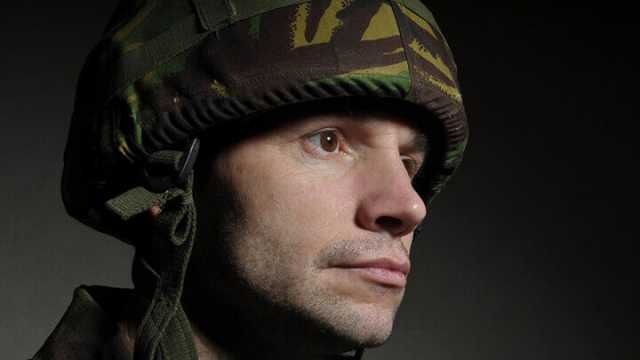 If you or someone you love has ever experienced post-traumatic stress disorder (PTSD), then you know how difficult and debilitating it can be. For many generations, sufferers of this condition had few places to turn and few remedies to help them. Luckily, more and more research is coming to light on therapies that can be highly beneficial — like tai chi.
PTSD can be life-altering for millions of people
According to the Anxiety and Depression Association of America (ADAA), there are 7.7 million people ages 18 and older in the United States who are suffering from PTSD. While this condition can occur in anyone who survives or witnesses a traumatic event, it is especially common for veterans. The ADAA estimates that 67 percent of people who are "exposed to mass violence" develop PTSD. Experts estimate that 23.1 percent of veterans who seek VA services have this condition.
PTSD can be life-altering and life-shattering. Sufferers of PTSD often experience depression and anxiety for months — or even years — after a traumatic event occurs. Other symptoms include nightmares, flashbacks, emotional numbness, insomnia, jitters and irritability. All of these symptoms can make functioning in day-to-day life extremely difficult. Personal and professional relationships may suffer greatly. It is clear that people diagnosed with this disorder are in great need of help.
Researchers recruit veterans to practice tai chi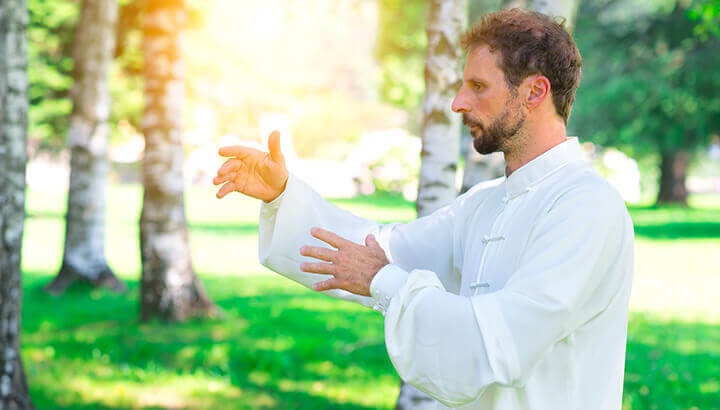 A new study published in the journal BMJ Open found that the ancient Chinese practice of tai chi may be highly beneficial to veterans suffering from PTSD. Tai chi is a slow, meditative form of exercise. It emphasizes breathing and graceful, circular movements. If you see someone performing tai chi, it looks a bit like karate slowed down into a flowing dance.
For their study, researchers recruited 17 veterans who experienced symptoms of PTSD. They put them into a four-session tai chi program. Results of the small study were highly successful. The study authors explained:
"Qualitative data analysis revealed themes indicating favorable impressions of the tai chi sessions. In addition, participants reported feeling very engaged during the sessions, and found tai chi to be helpful for managing distressing symptoms (i.e., intrusive thoughts, concentration difficulties, physiological arousal). Participants also reported high satisfaction: 93.8 percent endorsed being very or mostly satisfied with the program. All participants (100 percent) indicated that they would like to participate in future tai chi programs and would recommend it to a friend."
Based on the results of the study, and its sky-high ratings from participants, the study authors concluded:
"Tai chi appears to be feasible and safe for veterans with symptoms of post-traumatic stress disorder (PTSD), is perceived to be beneficial and is associated with high rates of satisfaction. This study highlights the need for future investigation of tai chi as a novel intervention to address symptoms of PTSD."
Very good news for millions of people!
Other health benefits of tai chi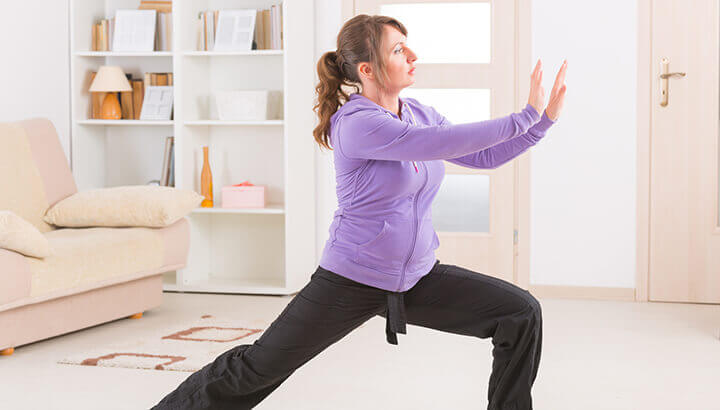 Along with helping veterans and other sufferers of PTSD, practicing tai chi may also:
Ease insomnia and promote restful sleep

Help remedy symptoms of depression

Improve mood in general

Boost immunity

Reduce stress

Promote balance

Improve flexibility

Lower aggression

Ameliorate asthma symptoms

Combat chronic pain

Aid in weight loss

Promote a healthy heart

Maintain strong bones

And

more

!
So, if you or someone you know is suffering from PTSD, tai chi may be something to check out as soon as possible. Even if you don't suffer from PTSD, there are many other reasons to give this practice a try; it's wonderful for the body, mind and spirit alike.
– Tanya Mead