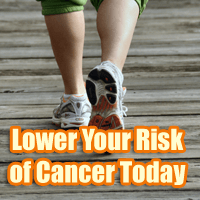 If we just implemented a few simple healthy strategies into our daily lives, we could dramatically reduce the number of cancer deaths in this country, according to the American Cancer Society's annual report, Cancer Prevention and Early Detection Facts and Figures.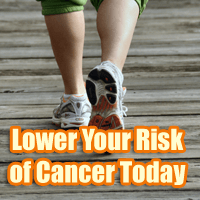 An estimated 577,190 people will die from cancer in 2012, according to the report. Nearly 175,000 of those deaths–about a third–will be due to tobacco use alone. An additional one-third of cancer deaths will be caused by obesity and overweight, lack of physical activity, and poor diet, the organization says.
To turn these numbers around, the American Cancer Society is focusing on several objectives over the next three years. Their goal is to get more Americans to:
1. Quit smoking
2. Do 150 minutes of moderate intensity exercise a week
3. Eat at least 2-1/2 cups of fruits and vegetables daily
4. Protect their skin from the sun by staying indoors between 10 a.m. and 4 p.m., wearing an SPF 15 or higher sunscreen, and avoiding tanning booths
Follow American Cancer Society guidelines for breast cancer, colon cancer, and other cancer screenings.
– Mallory Jean-Baptiste
(C) 2012. PRESIDENT AND FELLOWS OF HARVARD COLLGE. ALL RIGHTS RESERVED DISTRIBUTED BY TRIBUNE MEDIA SERVICES, INC.