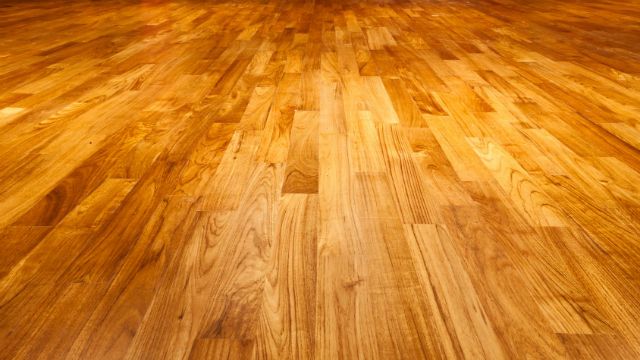 Something that few people seem to consider in regard to their health, is the type of floor covering in the home. While a lush carpet can feel great to sink your toes into as well as to provide resilient padding for little ones, they can also release dust as well as other toxins that can cause a number of health issues.
Most carpets aren't made using natural products, and even the process used to create them is laden with chemicals that can cause health problems when they're released into the air in your home. The padding, carpet and adhesive glue used to lay the carpet down can release potentially harmful toxins resulting in all types of ill effects.
Older carpets are often filled with dirt, dust, dander, bacteria, molds and mildews, which can get buried deep within their fibers, making it difficult to remove them – all contributing to worsened air quality.
All of these pollutants that eventually infiltrate the air in your home, and into your lungs, are associated with health problems like irritated skin, frequent headaches, chronic coughs, fatigue, irritated eyes and even difficulty breathing.
If you have allergies, they can make symptoms worse. Exposure to allergens like dust mites can also trigger asthma, particularly in children, who are especially vulnerable.
Considering an alternative to carpet is a much better bet for good health.
Hardwood floors
A traditional hardwood floor is a good option, but make sure that the lumber comes from sustainably managed forests to lessen the impact on the environment. Wood produced with lumber from Forest Stewardship Council (FSC) certified forests mean the trees are regenerated, biodiversity is conserved, and air as well as water quality are also preserved.
If the wood is treated to protect it from mold, fungi or insects, make sure the treatment used contains a low toxicity boric acid as a preservative, and that all finishes and adhesives used in installation are solvent free or low emission.
Bamboo flooring
Bamboo has become a popular green flooring option that lasts longer and can withstand more use than a conventional hardwood floor, plus it is naturally resistant to insects, mildew and water as well as being sustainable as it grows quickly, and in abundance. Bamboo matures within three years and regenerates itself without the need for replanting.
Natural linoleum
Natural linoleum is hypoallergenic and biodegradable. It's also quite durable, with a lifespan of 30-40 years, and can be found in a wide range of colors. Natural linoleum is made from renewable sources like resin from pine trees, linseed oil or wood floor from deciduous trees and cork combined with inorganic fillers like chalk and clay. It's also easy to take care of as it doesn't require regular waxing and is easy to clean.
Ceramic tile
Ceramic tile is a great option for kitchens and bathrooms. It can add lots of color while being free of chemicals and easy to clean. Ceramic tile is non-toxic and the installation process is generally non-toxic as well.
Just be sure to ask your installer about the sub-flooring adhesive and the grout to be sure the entire process is eco-friendly and doesn't come with potential health risks.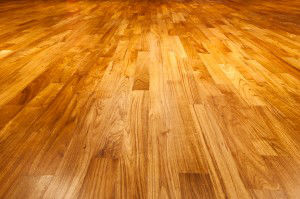 Getting rid of that carpet and choosing an alternative flooring in your new home can make a surprisingly big difference in your health and the health of your family.
-The Alternative Daily
Sources:
http://www.greenamerica.org/livinggreen/flooring.cfm
http://www.care2.com/greenliving/rethinking-carpet.html
http://www.healthyflooring.org/alternatives.html
http://toxicfreekidsblog.org/2011/03/ceramic-tile