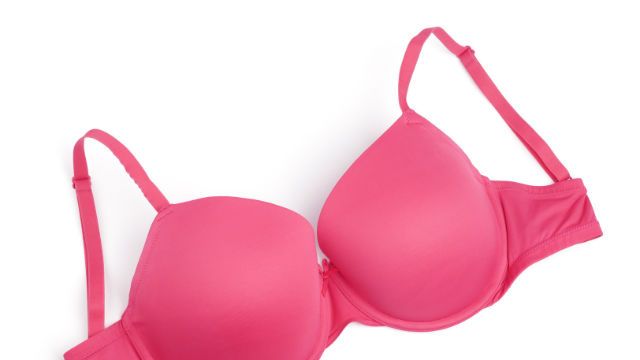 Health experts warn that if you're suffering from headaches, back pain or indigestion and aren't sure why, it might be because you're wearing an ill-fitting bra, particularly if you have large breasts. It's estimated that as many as 80 percent of women wear a bra that doesn't fit properly.
Bras can affect your posture, which frequently leads to back pain, indigestion and tendonitis. Straps that are too tight can also trap nerves and cause headaches.
One of the biggest problems is that women tend to overestimate cup size and underestimate the width of their back.
According to chiropractor Lorna Mills, what this means is that the straps are too big so they're continually tightened, which then pulls the shoulders and neck down, curving the spine and creating tension and discomfort.
If the back band is too big, owner of Brava Lingerie Lin Windram says, "women tend to round their shoulders out which is bad for for the posture and may cause pain," because it's the back band that should support the breasts and not the shoulder straps.
Exercising in the wrong sports bra can also cause problems like skin chafing as well as damage to ligaments, which are what give the breasts their shape and position. This makes it important to be sure your sports bra is tight enough to support you around the band.
To choose the right bra, you should get fitted by a professional as breast sizes tend to change frequently – the size you wore a few years ago may not be the right one now. Be sure the straps don't dig into your skin, but fit comfortably next to the body, and that the back band doesn't ride up.
You should be able to get two fingers underneath along the back and one in the middle of the front. You breasts should fit well into the cups, not spilling out or leaving a gap between it and the cup.
There is another issue to be concerned with when it comes to buying a bra: chemicals. Formaldehyde in clothing is not uncommon, and several years ago women brought a class action suit against Victoria's Secret claiming their bras caused serious rashes, hives, itching and even permanent scarring.
One woman, Roberta Ritter, who described herself as a longtime Victoria's Secret shopper to ABC News, said, "I had the welts … very red, hot to the touch, extremely inflamed, blistery. It itched profusely. I couldn't sleep, waking up itching."
A law firm representing Ritter did some investigating by purchasing the same bra types named in the suit and sent them to a lab. The results showed the bras tested positive for formaldehyde, although Victoria's Secret denied the accusation, saying that there is no formaldehyde in its bras.
Ritter's physician diagnosed her with an allergic reaction that could have been caused by the chemical, and her attorney believes it is something in the manufacturing process that caused formaldehyde to be present upon testing.
In January of 2013, Victoria's Secret pledged that by 2020, all of its products would be free of hazardous chemicals, although their claim seemed to be unrelated to the formaldehyde issue, referring mainly to the endocrine-system disrupting chemicals known as phthalates.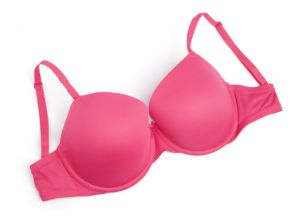 The bottom line is that the best way to avoid toxins in clothing, including bras, is to buy organic fabrics. As your underwear is the closest thing to your body, whatever is in these fabrics will leach into your skin.
While you may think you're getting a good, high quality value from a typical Victoria's Secret bra, which can cost $40 or even more, a simple organic cotton bra is likely going to cost much less without potentially causing harm.
-The Alternative Daily
Sources:
http://www.dailymail.co.uk/health/article-2336795/Is-BRA-making-ill-Headaches-IBS-rashes-hernia-tendonitis-linked-badly-fitting-underwear.html
http://grist.org/list/all-of-victorias-secrets-bras-to-soon-be-green
http://abcnews.go.com/GMA/story?id=6225503
https://www.youtube.com/watch?v=79rat1ek5r0