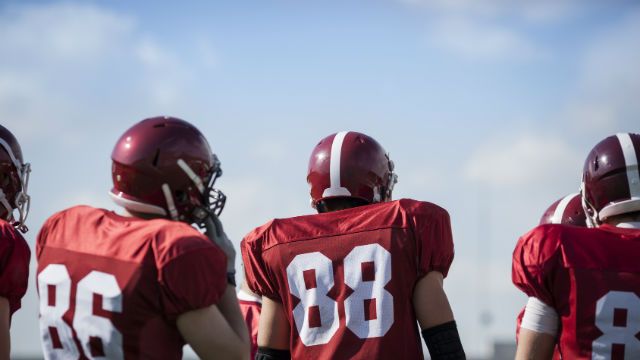 The statistics are scary. One in three retired football players will suffer at least some cognitive impairment, and many end up suffering a serious degree of dementia, making life after football especially challenging – some have faced such extreme difficulties they've decided to end their lives.
According to court documents filed by the NFL, former players between 50 and 59 years old develop Alzheimer's disease and dementia at rates that are 14 to 23 times higher than the general population of the same age range. The rates for players between 60-64 are as much as 35 times the rate of the general population.
One of the most tragic cases is that of two-time Super Bowl champion Dave Duerson.The former player was a safety in the NFL for 11 years and suffered from the effects of chronic traumatic encephalopathy (CTE), a debilitating degenerative brain disease linked to repeated head injuries like concussions.
Duerson committed suicide in 2011, leaving a note that read: " PLEASE, SEE THAT MY BRAIN IS GIVEN TO THE NFL'S BRAIN BANK." He had hopes that researchers would be able to study his brain and find a way to prevent these types of injuries in the future.
Dave Herman played right tackle during the 1969 Super Bowl for the New York Jets. Now, 73, he tells CBS, "I don't remember when the game was over with, but I remember very well because I was lined up against big Bubba Smith."
He has a hard time remembering the game because "head slaps" were legal then. Laughing he remarked, "And so he was slapping me in the head for 60 minutes. And I woke up after the game, I said, 'Who won?'"
Herman's wife Roma said that over the past 20 years, she noticed that he was gradually developing problems with memory and thinking, adding, "It's the loss of the special things that we've done in the past."
One of his doctors, neurologist Dr. Sam Gandy of Mount Sinai Hospital in New York, said the panel who oversaw his case couldn't agree on his diagnosis, and that they aren't sure whether it's CTE or Alzheimer's.
Abnormal tangles of a protein known as tau help to make the diagnosis, but until now, the only way to find out for sure was to conduct an autopsy (which of course is too late to help the person). A new test may change all that. His doctor performed an experimental PET scan that is able to detect the tangles in living patients in order to determine if Herman actually has CTE. His scan was positive for the tau tangles, with the results revealing damage on both sides of the hippocampus. According to Dr. Gandy, "the best explanation is it's the recurrent head injury."
Gandy said, "This is the first time this test has been done in someone with CTE. We didn't have a way to confirm a diagnosis during life until now. And we can now establish the true prevalence and how common this disease really is."
It's essential to distinguish Alzheimer's from CTE as the underlying brain pathology is different. While a certain treatment may help one disorder, it won't necessarily help the other.
In August of 2013, the NFL and more than 4,500 former players settled concussion-related lawsuits for $765 million.
Former NFL quarterback Bernie Kosar, who has dealt with all sorts of issues since retiring from football commented on the settlement, "Whether I got a dollar or a billion dollars, that wasn't going to help how I was feeling. Whether they get the money or not, I'm not sure that's going to make them feel better."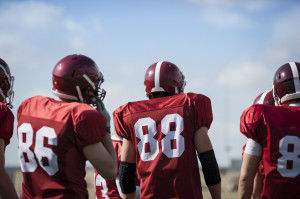 The settlement includes payouts of up to $5 million for players suffering from Alzheimer's disease; up to $4 million for those who died of brain injuries like CTE; and up to $3 million for players suffering from dementia. The NFL will also pay for medical exams and devote $10 million toward medical research.
But some players have remarked as to whether or not the future will actually be any brighter as they face brain disease.
Former Minnesota Viking Brent Boyd said that he believes it is going to be a "bureaucratic nightmare of red tape" in order to try and get approved for coverage and then receive treatment. He said he has been diagnosed with early-onset dementia and has signs of Alzheimer's disease.
Boyd added, "When I testified before Congress, I spoke of how the NFL's plan to cover disabilities was to delay, deny, hope they die."
The good news is, with this new test, a player who is suffering with a head injury-related condition may be able to get a correct diagnosis and the right treatment.
-The Alternative Daily
Sources:
http://espn.go.com/nfl/story/_/id/11513442/data-estimates-3-10-nfl-retirees-face-cognitive-woes
http://www.cnn.com/2011/HEALTH/02/26/duerson.brain.exam
http://www.cbsnews.com/news/nfl-concussion-settlement-draws-mixed-opinions-from-ex-players