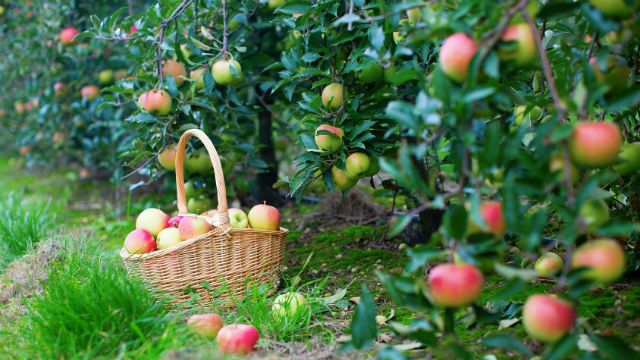 Seasonal eating is just what it sounds like, eating foods that are in season, which means you'll be enjoying the freshest ingredients, better food and supporting your local farmers too.
How seasonal eating supports local growers
Farmers say that one of the best ways to even out their flow is through customers who eat seasonally, which means buying extra when there is an abundance, and not demanding seasonal produce during the times it does not naturally provide a yield.
You probably already know that fruits and vegetables are more abundant in some seasons than others, but you may not realize that the same holds true for meat and eggs.
Chicken is at its peak during the summer, as the spring months tend to bring lots of eggs for raising broilers, while it's better to buy beef in the winter as cows naturally ramp up their forage intake and fat in the fall in order to get through a lean, hard winter.
It costs less
When food is in season locally, the relative abundance of the crop means that it's usually less expensive. Seasonal foods are priced much more economically than out of season foods, which can add up to significant savings on your grocery bill.
It's better for you
As seasonal foods are picked at their peak of freshness, they offer higher nutritional content as compared to out of season fruits and vegetables. Eating with the seasons means enjoying a diverse array of colorful foods that provide your body with important nutrients like vitamins, minerals, antioxidants, phytochemicals and enzymes that are necessary for optimal health.
Author of "Eat Here: Homegrown Pleasures in a Global Supermarket," Brian Halweil notes, "If you harvest something early so that it can endure a long distance shipping experience, it's not going to have the full complement of nutrients it might have had."
Better flavor
Foods that are in season and locally harvested taste better too, as they retain their full flavors which are released when eaten. Foods that have to be chilled and shipped lose flavor at every step of the way, according to Susan Herrmann Loomis, owner of On Rue Tatin Cooking School in France and author of numerous cookbooks.
Better for the environment
Seasonal, local foods travel a much shorter distance compared to non-local fruits and vegetables, which lessens the impact on the environment by reducing fuel, and ultimately pollution.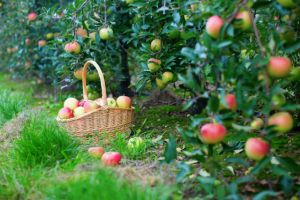 To synchronize your eating with the seasons, create a list of products available in your area, and take note of the normal harvest months for each. When foods are in abundance, preserve for use later when it's in short supply. If you can, invest in a chest freezer which will allow you to store much more.
-The Alternative Daily
Sources:
http://www.motherearthnews.com/real-food/seasonal-eating-zmaz07aszgoe.aspx?PageId=1
http://naturallysavvy.com/eat/eating-healthy-seasonal-food
http://life.gaiam.com/article/benefits-eating-what-s-season