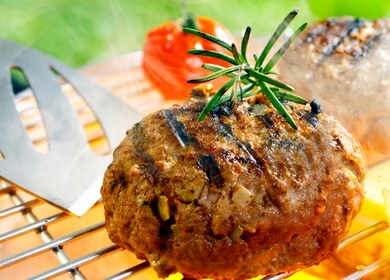 For many Americans, hot dogs on the grill are a Memorial Day tradition. However, most brands are filled with truly disgusting ingredients and an assortment of potential hazards to your health. If you are a barbeque lover, rest assured that there ARE much healthier grilling options than hot dogs.
The Worst:
Oscar Mayer Bacon Hot Dogs

The winner is…. Oscar Mayer's new Bacon Hot Dogs. These pink slime amalgamations will be plaguing grocery stores in time for Memorial Day, but don't let the marketing fool you. These new hot dogs are not solely made of bacon. Bacon pieces are just a nitrate-filled addition to an ingredient list consisting of mechanically separated chicken, turkey and pork.
For those unfamiliar with 'pink slime,' this term has been coined to describe mechanically separated meats. These 'meats' are created by machines that strip 100 percent of the flesh off of an animal, grind it into a paste, and then wash it in an ammonia bath to kill bacteria. The resulting goo is formed into some of America's favorite foods, including chicken nuggets and, of course, hot dogs.
Oscar Mayer Bacon Hot Dogs contain nitrates, a preservative used in curing bacon. Nitrates have been linked to cancers, especially pancreatic cancer, in several studies.

Oscar Mayer Cheese Dogs
In addition to the pink slime and high sodium content of a regular hot dog, cheese-filled or cheese-injected hot dogs usually contain processed cheese. On packages of Oscar Mayer Cheese Dogs, it is labeled as 'pasteurized cheese product.'
Processed cheeses usually contain trans fats in the form of hydrogenated or partially hydrogenated oils. They also often contain artificial colors and flavors, which have been linked to health issues such as hyperactivity in children.
Fake cheese also pushes up the sodium quotient of the already salt-heavy hot dog. Oscar Mayer Cheese Dogs contain just over 500 milligrams of sodium.
Alternatives:

Grass-Fed Burger and Sprouted Bun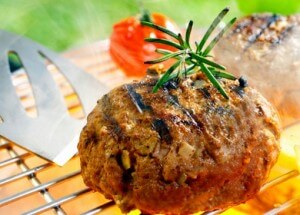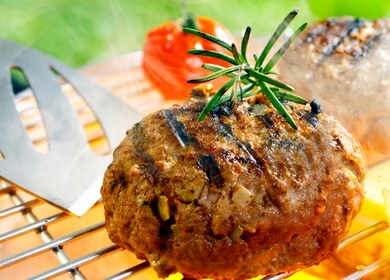 If you still want to be part of the barbeque but are not keen on consuming processed dogs full of additives, try a grass-fed burger on a sprouted bun. Grass fed cows are  grazed naturally, under the sun, on grass and are not fed a grain mixture they cannot digest that is loaded with genetically modified ingredients.
If you are watching your waistline,  you can even wrap your burger in a crisp organic Romaine lettuce leaf or two. For great sources of local grass-fed meat visit EatWild.com. You can search for farms within your area. Of course, the best source is always local!
Vegan Options
For our vegan friends, a tasty alternative is a fresh portobello mushroom cap marinated in organic grilling sauce. You can also try a homemade burger made with black beans or a veggie shish kabob.
Happy Memorial Day!
-The Alternative Daily
Sources:
http://www.huffingtonpost.com/2013/05/15/oscar-mayer-bacon-dogs_n_3280211.html
http://shine.yahoo.com/shine-food/bacon-dogs-are-here–thanks–oscar-mayer-162544849.html
http://www.kraftrecipes.com/Products/ProductInfoDisplay.aspx?SiteId=1&Product=4470000053
http://institutefornaturalhealing.com/2012/04/processed-meats-declared-too-dangerous-for-human-consumption/
http://www.rockymtncuts.com/product/organic-snacks/organic-grass-fed-beef-hot-dogs-gluten-fre/
http://www.huffingtonpost.com/2010/10/04/mechanically-separated-meat-chicken-mcnugget-photo_n_749893.html