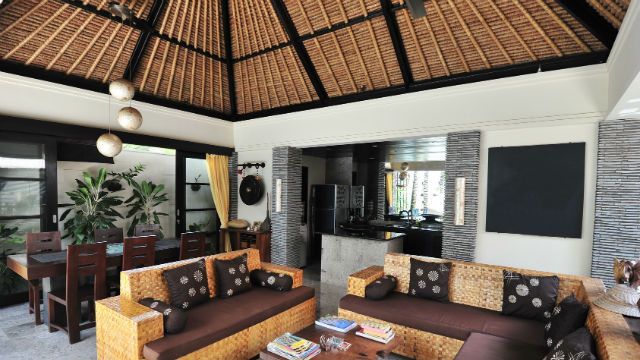 Especially during the cold winter months, those of us living in Northern climates sure could use a taste of the tropics now and then. However, if an island getaway is not in the cards this season, you can do the next best thing: bring the tropics to your home!
While your options are endless, here are 17 ways to get started.
Add color. Painting your walls and furniture can make a huge difference in the feel of your home. Blues and greens make anything seem tropical, and yellow and purple accents will give your home a more dramatic tropical feel.
Plants. Bamboo, tropical flowers and palms will all give you that tropical feel. Try to include a few plants in every room of your home.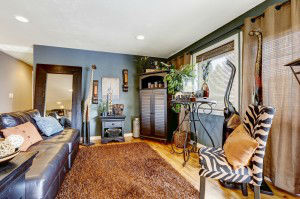 Furniture. A whole room can become tropical just by changing the furniture. Rattan and bamboo furniture are perfect choices for your tropical hideaway.
Rugs. A rug can tie the whole room together. If you really want to get tropical, go for a woven or palm leaf patterned rug.
Fabric. To really get the tropical feel into existing furniture, try reupholstering with tropical fabric. Even changing fabric from dull patterns to bright colors, like yellow or sea foam green, will make a huge difference.
Paint a Mural. Even if you don't live on the beach or in the rainforest, you can still have a million dollar view with a well-painted tropical mural.
Add a backsplash. Like a mural, a kitchen tile backsplash can give you a beautiful tropical scene.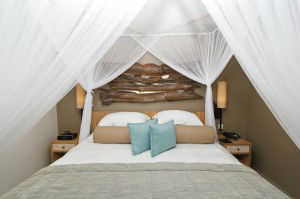 Curtains. Your window coverings will make a huge difference in the look and feel of a room. Sheer curtains that are either white or cream-colored will give you an airy, tropical feel. If you want more privacy, try bamboo blinds instead.
Pillows. Adding tropical-themed throw pillows to couches, chairs and beds can make your tropical motif really stand out.
Lighting. Your tropical home needs to be bright, so make sure you pick the proper light fixtures. Simple lamps and fixtures with fun tropical shades are a great way to brighten things up.
Ceiling. For a super-fun tropical feel, consider replacing your ceiling with woven bamboo.
Bed canopy. Adding canopies in the bedroom is not only a way to make it more romantic, but also more tropical.
Landscaping. If your climate allows it, plant tropical flowers and palm trees in the yard. This way, every time you look out your window you will feel more tropical.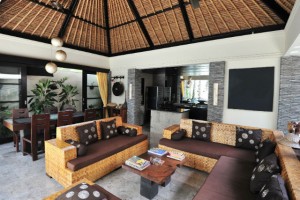 Reimagine your bathroom. Adding tropical accessories like rugs, shower curtains and towels to your bathroom is a great way bring the theme home.
Shells. Adding shells to you home is probably one of the easiest and best ways to bring the tropics in.
Tropical art. Adding a few beautiful pieces of tropical art to your home will make some great focal points. Paintings, photographs and woven pieces are all great ideas.
Accessorize. Adding great tropical accessories to your home is a must if you want a tropical feel. Candle holders, coasters, figurines and dishes are a few to focus on.
-The Alternative Daily