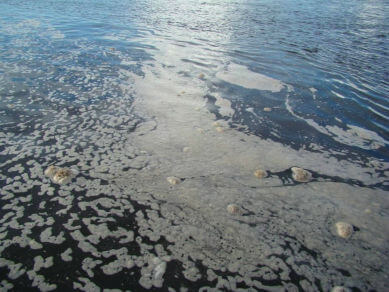 This week, Florida Representative Patrick Murphy presented before Congress some truly horrifying photographs of the pollution plaguing South Florida's estuaries, in an effort to persuade the federal government to act to resolve the environmental disaster, before it gets worse.
This past summer, heavy rainfall caused Lake Okeechobee to flood, and as the lake's outdated Herbert Hoover Dike could not handle the excess water, the Army Corps of Engineers dumped billions of gallons of polluted overflow into nearby waterways, including the St. Lucie River, the Caloosahatchee River and the Indian River Lagoon.
Now, the once-pristine waterways are filled with the contents of septic tanks and agricultural waste including toxic pesticide and herbicide residues. The bacteria levels of the water are so high that swimming has been banned indefinitely in surrounding towns. In the Indian River Lagoon alone, 300 pelicans, 111 manatees and 46 dolphins have turned up dead, and 47,000 acres of sea grass have been destroyed.
The photographs collected by Representative Murphy depict the feces-colored water, actually black in some areas, that has replaced much of the clear-blue water this region used to pride itself on. They also show dead sea turtles, manatees and fish floating among the sludge, as well as dangerous, spongy algae growth floating on top of the water.
Sadly, this is not the first time this has happened. Whenever Lake Okeechobee rises to levels that the dike cannot contain, the water is dumped into these estuaries, and residents of the affected areas are furious. Florida Governor Rick Scott made a proposal to spend 130 million dollars towards rectifying the situation, but so far, the waters are still black.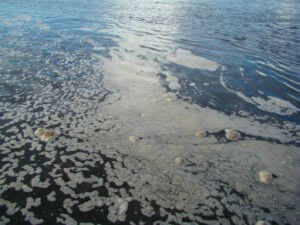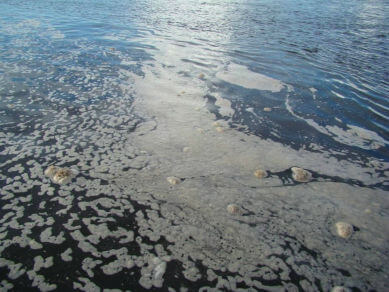 Last week, Representative Murphy stated his plans to show four of the most disturbing photographs to Congress, "so that Washington can see the pressing need to find real solutions to address this problem that has gone on for far too long." Hopefully, Washington will listen and act.
We only have one Earth, and at the rate that we are actively destroying it, it may prove quite inhospitable to the next generation, and even worse to the one after that. It is possible for us to stop making things worse, and even heal parts of our Earth, if enough people break the cycle of apathy and start paying more attention to the environment, and less attention to destructive modern practices fueled by convenience.
-The Alternative Daily