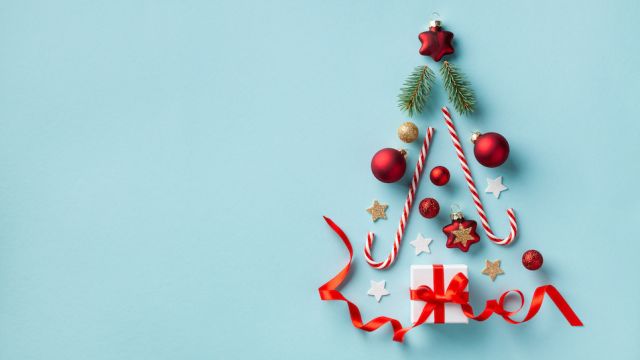 Has the same old holiday routine put you in a funk this year? Are you tired of the same food, the same activities, and even the same people? If so, you don't have to feel bad. Sometimes the "same" thing can become stressful and even boring. If you are fortunate enough to have some time off of work during the holiday season, why not consider mixing things up a little and enjoying an alternative Christmas this year? Doing things a little bit differently has many positive benefits and can even help you appreciate the "same" way of doing things. Let's take a closer look at enjoying the holiday season this year with an alternative twist.
Feed the homeless
Rather than stuffing yourself around the family table this Christmas, why not volunteer to help out serving Christmas dinner for the homeless? According to the US Department of Housing and Urban Development's Annual Homeless Assessment Report, as of 2018, there were around 533,000 homeless people in the United States on any given night.  Hook up with a local shelter, soup kitchen, or another group in your area that is serving a Christmas meal and offer to help. It will be one of the best experiences you have ever had. Bring your whole family along as it is a great way to teach children the gift of giving in a whole new way. If there are no local programs, consider getting together with a few friends and renting a space somewhere to put on your own Christmas dinner.
Visit some shut-ins
Another great way to spend some time over the holidays is to visit people who are homebound. Contact your local social service department for an idea of who might need some Christmas cheer. You can also ask around in your neighborhood and seek out people who can't get out of their house due to medical or other reasons. It is incredible how much joy a homebound person will get from a visit or two during the holiday season. It is estimated that there are over 2 million people in the United States who are homebound. With such a high number, there are likely some homebound persons in your area who could greatly benefit from some holiday cheer.
Take a dog for a walk or pet a cat
Almost 8 million dogs and cats enter animal shelters around the country each year. As hard as shelters try to give these animals the love and attention they need, resources are slim, and volunteers often come and go. This holiday season, spend some time with a homeless dog or cat…. Who knows, you might even go home with a new friend! Keep in mind that animal shelters can often benefit from a donation of food, bedding, treats leashes, or other supplies to keep their doors open.
Rent a remote cabin and enjoy some downtime
A lot of times, the hustle and bustle of the holiday season can leave us feeling drained and unfocused. Why not decide to get away from it all this season? Sit down with your significant other and pick a place that you have always wanted to go and find a cabin to rent. Don't plan any major, stressful activities. Simply bring along a few good books and spend time unwinding and enjoying a calm and relaxed time together.
Work on a craft project
Have you been putting off that particular craft project that you have always wanted to do because you are too busy? Why not take some time over the holidays to pull out your craft supplies and get creative. Crafting is a great way to relax and feel productive at the same time. You can also host a craft party for friends or have a wine and cheese painting party. This is a new twist on the usual holiday party.
Skip the gifts and support a charity
Rather than getting caught up in all the hustle and stress of finding the perfect gift for everyone on your list, I suggest that you skip gifts for one year. Instead of giving gifts to each other, donate to your favorite charity instead. 
Some great options include 
Give an experience gift
We all have too much stuff, right? Take a look around. Suggest an experience Christmas this year where you give and receive an experience gift. These gifts can be a group experience such as a play, concert, sporting event, or an individual experience like a trip to the spa. An experience gift is a great way to make memories and reduce the amount of stuff in your life. 
Visit the zoo or your favorite theme park
Zoos in major cities such as New York, San Diego, Santa Barbara, and San Francisco remain open on Christmas day. If you have nice weather, this is a fun activity for the whole family. You can also spend Christmas day at your favorite theme park like Disney, which remains open during the holiday season and has spectacular light displays and special events to enjoy.
These are just a few of the many alternative ways you can enjoy Christmas this year. 
Tradition is great, but change can sometimes be better!
-The Alternative Daily