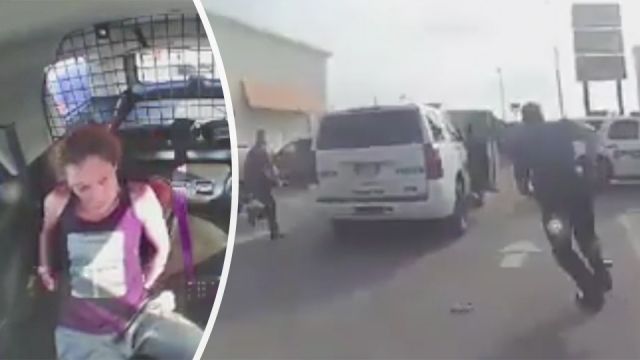 Video has surfaced online of a daring Texas woman, accused of shoplifting, who decided to steal the car of the policeman arresting her. As seen in the video, she was able to get out of her handcuffs and drive the car, in what turned into a frightening car chase.
Shoplifter gets out of handcuffs, steals cop car
WATCH: Texas Woman slips cuffs, steals police car, takes it on 100 mph chase before crashing pic.twitter.com/dU6diAXnXi

— Breaking911 (@Breaking911) September 6, 2017
After stealing the cop car, Toscha Sponsor, 33, led police on 23-minute car chase of speeds topping 100 m.p.h. Eventually, she lost control of the vehicle, nearly killing herself. Also, during the chase, she was spotted trying to grab a police shotgun in the vehicle.
Currently, she is being held on $18,000 bond.
— Peter Amirata