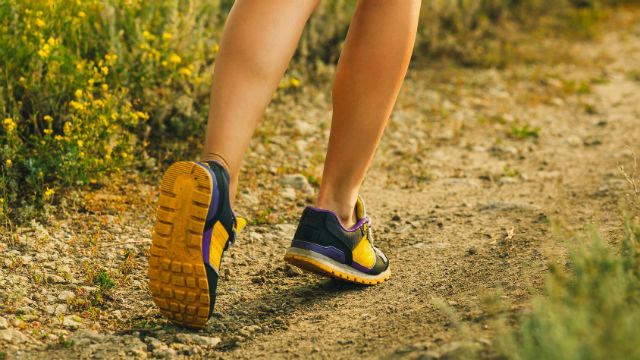 While most people make resolutions for the new year on January 1st, spring is an ideal time to implement some of those resolutions that may have fallen by the wayside, and make some important life changes.
As the days get longer and the weather gets warmer, why not use this time of renewal to make a fresh start for yourself, and why not start by making some improvements to your health?
The following are just a few ideas to get you going:
Clear your living space
We are all familiar with spring cleaning, but this year, take it to a new level to really make your space work for you, not against you. Get rid of all the clutter in your home: piles of papers you don't need, items shoved in your closet that you never use or even look at, clothes that you never wear. Eliminating clutter has a very freeing effect on the psyche – your mental health.
If your home still doesn't quite gel with you, try rearranging furniture to make your rooms look more open and inviting. Make sure that the most commonly used rooms have ample lighting, and open up the windows to let the spring breeze flow through. To go a step further, try applying a few feng shui principles to make the energy in your home synchronize with your personality and goals.
Redesign your diet
The first step to a thorough diet makeover is to go through your fridge, freezer, cupboards and pantry, and get rid of any processed, pre-made foods, which are just filled with chemical additives and do not contribute to health. Springtime is a perfect time to say goodbye to these anti-nutritious foods, as there is so much fresh, delicious produce available.
Head to your local farmer's market, and you'll be likely to find early spring fruits and vegetables including asparagus, artichokes, fennel, fiddleheads, fava beans, spring greens, oranges, lemons (depending on your area), radishes, sweet onions, peas, rhubarb and fresh mint. Later in spring, fruits such as apricots and cherries are ripe for the harvest.
As far as meats and dairy products, consider making the switch to organic and grass-fed. It may be a bit more expensive, but they are worth it, as they retain more nutritional value, and the animals they come from are not fed GMOs, injected with growth hormones or raised in confined, unnatural conditions.
Get moving
The start of the warm season is a great time to start a fun, new physical activity. This could be as simple as taking a daily walk with friends or family as the flowers begin to bloom.
Or, you could sign up for an outdoor yoga, aerobics or kickboxing class. Exercising in the sunshine will give you the benefits of vitamin D and healing fresh air, along with the benefits of the activity itself. One thing to remember: if you've been sedentary throughout the winter, be sure to start out slow to avoid injuring yourself.
Manage your stress
Nothing can ruin a beautiful spring quite like a whirlwind of stress. While some stress in our lives is unavoidable, and can even be motivating, too much can lead to physical and mental breakdown.
If you've never meditated before, take the opportunity this spring to give it a try. You may even find a walking meditation class in your area, which would give you the relaxation benefits of meditation, plus the exercise of walking. Doing yoga or tai chi can also work to significantly decrease your stress levels.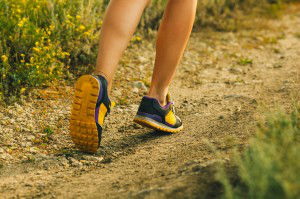 This spring, take the golden opportunity to live a healthier life. The above suggestions are just a few of the positive changes you can make. What changes could you make to increase your health and happiness this season?
-The Alternative Daily