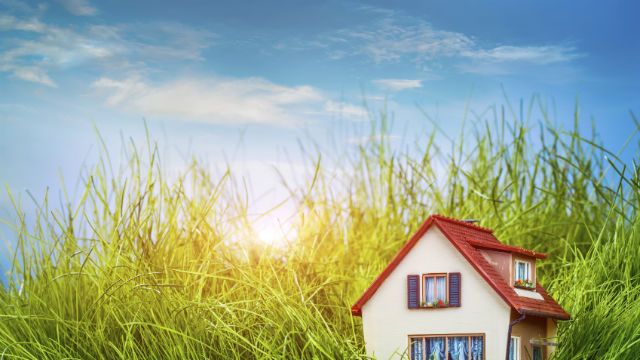 If you're trying to sell your home, now or in the future, it's always good to put money into your investment. Keeping your yard groomed, fixing leaky faucets, and repainting old dingy rooms are some simple, great ways to add value to your home.
If you don't keep up with the maintenance of your home, it will depreciate and you will end up losing money with the sale should you choose to sell it. It's worth it to keep it up to prevent this from happening. Plus, it just makes the place look nice.
Here are 5 ways you can add value to your home without breaking the bank.
Paint – The easiest way to brighten a dull room is to add a fresh coat of paint, maybe two. Patch any nail holes or digs that might be in the wall or trim. It's best to paint your home a pleasing neutral color if you're looking to show it.
Clean up the yard – Your lawn is the first thing people see when they drive up to your home. Mow the lawn and edge around the walkways. It will give a crisp look to your home. Also, weed any overgrown gardens. Plants some colorful flowers and place some potted plants near the front entrance. Your walkway should look inviting.
Update your bathrooms – If you don't have the money to go all-out by replacing the sink or toilet, change the lighting to something that is more up to date and replace your old leaky faucet. Do something fun to the walls by using textured paint.
Update your kitchen – Your kitchen is the focal point of your house. It's where your friends and family gather. You want them to feel comfortable and welcomed. You can do this by changing the lighting, adding a little paint, and displaying some homey accessories.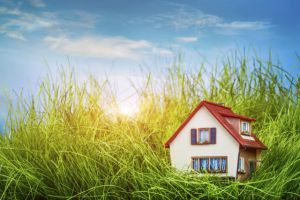 If your cabinets are outdated, paint them, have the doors replaced, (which is cheaper than replacing the whole cabinet) or just remove them. While you're working on the cabinets, change out the knobs and handles. Next replace your light fixtures. Add one over the sink and the stove to shed light on your work area.
Paint the walls a warm neutral color, and maybe add a pop of color on the backsplash. You can also tile, or place some faux brick on it. You don't have to spend a lot on your countertop. Granite and marble laminate looks great, and it's cheaper than the real thing.
Clean – This sounds like an obvious suggestion, but cleaning your house in every nook and cranny, from ceiling to floor, will change the look of your house. When people walk into your home, they will need sunglasses, because your house will sparkle.
If this all seems overwhelming, take a deep breath, and remember to start small. Small renovations will give your home a face-lift – and you'll see it coming together every step of the way.
So, whether you're selling your house or just wanting a pick-me-up for your home, try some of these inexpensive improvements. Let us know what you think of the result!
-The Alternative Daily
Sources:
http://www.hgtv.com/remodel/interior-remodel/30-tips-for-increasing-your-homes-value