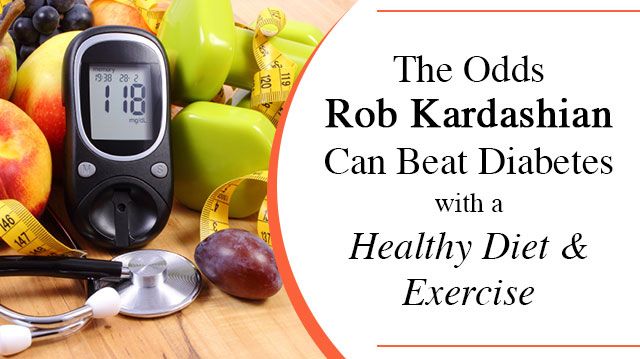 According to a report from the New York Daily News, former reality star Rob Kardashian has been diagnosed with type 2 diabetes.
Type 2 diabetes is a serious medical condition that affects over 29 million Americans and is characterized by rising blood sugar levels and insulin resistance. Left untreated, the disease can cause digestive problems, weight gain, high blood pressure, kidney disease, stroke, loss of extremities and even death.
Rob Kardashian was rushed to the hospital with stomach problems on December 27, 2015, where he was diagnosed with diabetic ketoacidosis, a condition that develops when the body produces too many blood acids called ketones. Without treatment, ketone overproduction can lead to coma and death.
Type 2 diabetes is curable
Although millions of individuals suffer from type 2 diabetes, nutritionists and medical professionals list type 2 diabetes as a preventable and curable disease. With the right diet choices, the disease is reversible. In an interview with The New York Times, nutritionist Dr. Charles Passler said, "There's a very good potential for him to eliminate or minimize the need for medication if he changes his poor health habits."
Unless someone is treated for the more extreme side effects of type 2 diabetes, it is possible for someone to have the disease for years without realizing it. At the less-serious level, type 2 diabetes can cause stomach pain, fatigue, weight gain, and mood swings.
Dr. Passler told The New York Times that diet and exercise can alleviate most of the severe symptoms of type 2 diabetes. Studies have shown that the following small changes can reduce the symptoms of type 2 diabetes:
Intense exercise
A study conducted in 2015, published in the journal Diabetologia, found that just 90 seconds of intense exercise can start to reverse diabetes-related heart damage. "This study demonstrates, for the first time, that exercise can begin to reverse some of the early cardiac changes that are commonly found in people with type 2 diabetes," the study authors reported. They go on to note, "Interestingly, the data also suggest that this type of high intensity intermittent exercise benefits both the heart and diabetes control, but the benefits appear to be greatest in the heart."
High-protein diet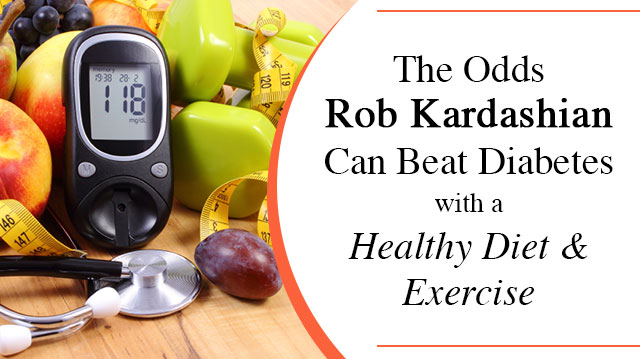 In 2015, researchers presented new study findings at the European Association for the Study of Diabetes' annual meeting. The research suggested that individuals with type 2 diabetes who increased their protein intake were able to better control blood sugar levels. Eating more protein increased insulin sensitivity and kidney function. Eating potassium alongside protein resulted in even greater benefits. 
Self-monitoring
A study conducted by the American Association of Diabetes Educators in 2015 found that individuals with type 2 diabetes who monitored their own glucose levels were more likely to make consistently healthy choices when it came to snacks and food intake. Individuals who monitored their own glucose levels were less likely to eat too much sugar and were more likely to exercise, leading to an overall reduction in blood sugar spikes.
With these simple lifestyle changes, Rob Kardashian, as well as the 29 million other Americans with diabetes can greatly reduce their chances of suffering from diabetes-related health complications and death.
—Brenda Priddy
Brenda is a writer, chef and health nut with many years of writing experience in the alternative health industry. She specializes in health news, healthy living, alternative treatments, and healthy recipes. She loves educating others about sustainable, healthy living. Brenda lives in Texas with her husband and two daughters.
Sources:
http://www.diabetes.org/diabetes-basics/type-2
http://link.springer.com/article/10.1007%2Fs00125-015-3741-2
http://www.sciencedaily.com/releases/2015/08/150805075843.htm