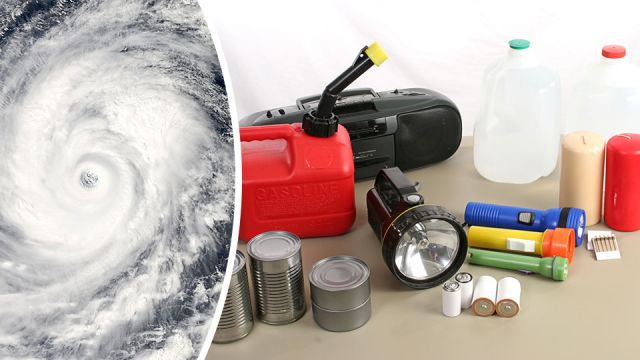 With Hurricane Irma currently on a path to cause extensive damage in many areas along the Atlantic Coast, consumers are rushing to purchase survival essentials. However, some companies aren't making it very easy. As of Thursday, more than 3,000 complaints related to price gouging have come into the Florida Attorney General's office.
Florida consumers outraged at sky-high prices
Martin Green, a call center operator told the Orlando Sentinel, "The worst call I got today, and this was the worst of the worst, was a 24 pack of six-ounce bottles of water, for $72 … $72. That was in Jupiter today."
In Southeast Florida, consumers are lining up at gas stations and department stores. Grocery store shelves are empty and cars are backed up for blocks anywhere you can even find gas at this point. Unfortunately, these high demands are creating even more headaches for people staying home for the storm.
Online shoppers frustrated with Amazon prices
With many local grocery stores undersupplied with water, people turned to Amazon, which guaranteed delivery before Friday if you ordered on Tuesday. Despite the convenience, shoppers were met with exorbitantly high prices for common goods.
For example, check out this shopper looking for water:
Went to see if I could use Amazon Prime to get more water over to my family in South Florida for Irma. Check out the price they quoted me. pic.twitter.com/FlrQB331tE

— Diana Moskovitz (@DianaMoskovitz) September 5, 2017
Not only was the water more than $18, the shipping was a whopping $180.
Amazon has repeatedly responded to price gouging attacks by claiming their pricing algorithms are supposed to go higher as demand increases. Also, they do not set the prices for products that are listed by third party retailers. It should also be noted that this kind of pricing isn't illegal, but it is extremely frustrating during hurricane preparation.
On the other hand, some people are deciding to completely skip the water in hopes of finding an exit route instead.
Airlines increased ticket prices 400 percent
One traveler tweeted that Delta Air Lines raised ticket prices to Arizona by almost $3,000. Already, the tweet has more than 30,000 retweets.
Shame on you @delta. Jacking from $547 to over $3200 for people trying to evacute responsibly? #IrmaHurricane pic.twitter.com/O2nfPHQUAh

— Leigh (@LeighDow) September 5, 2017
Other consumers were frustrated by their experience as well:
Totally unacceptable, a $358 flight from Miami to NYC went up to $3578. Why should expect anything decent from these airlines??? F ing RATS! https://t.co/rjdH6J0yOL

— Joseph Pep Nodarse (@joerileyhudson) September 6, 2017
Looking for flights for the last hour-plus was one of the most stressful experiences I've had in quite a while. Finally got one.

— Alex Schwartz (@AlexJSchwartz) September 5, 2017
@AmericanAir really charging $2000 for a flight from Miami to DC. Scum I tell you.

— The Last DJ Bender! (@djpushplay21) September 5, 2017
To combat the negative publicity, Delta started offering more flights out of areas like South Florida with lower prices for travelers.
JetBlue stepped up with lower prices
With the rush to evacuate, JetBlue started offering direct flights out of Florida for $99, primarily so people would have additional options to get out of the state, especially for travelers coming from areas with mandatory evacuations, like the Florida Keys.
Some experts rushed to the defense of higher-priced airlines. Seth Kaplan, the managing partner at trade publication Airline Weekly, said, "What we're seeing, with the very expensive fares for the few seats that remain, is just their standard pricing for any flight anywhere that's in high demand… It basically becomes an auction for the few seats that remain."
Overall, while raising prices in times of need is technically legal in some cases, there is a fine line that shouldn't be crossed — especially for life-saving materials. If you believe you are a victim of price gouging, report the violation by calling 1-866-966-7226. Violations may also be reported online at http://myfloridalegal.com.
— Peter Amirata