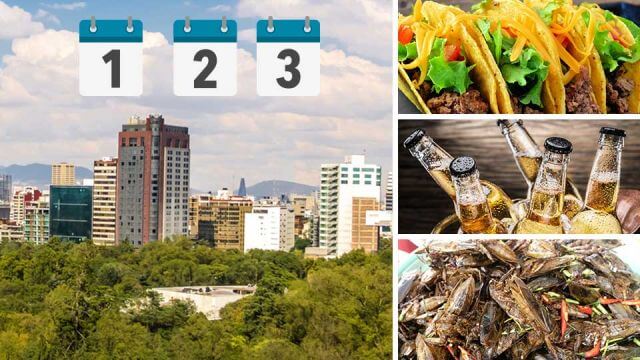 Forget whatever you think you know about Mexico City. For one, it's not even really a city, but more of a country within a country. It's modern and old, easy going and overworked, welcoming and unforgiving. This is a world of extremes, where well-heeled hipsters mingle with dusty campesinos, where slum dwellers eek out a meager living in the shadows of dazzling skyscrapers. It's Italian espresso and hand-made tortillas, the ruins of Aztec pyramids and pounding nightclubs.
Between it all, Mexico City is beautiful in the way only a concrete jungle can be. Home to well over 20 million people, sprawling Mexico City can be overwhelming in its sheer size and diversity. With a city this big, it can be hard to even know where to start, but it's really not as tough as you might expect. For one, despite its size, Mexico City can be fairly easily divided up into various districts, each with their own unique flavor. It's impossible to take all this in over just 72 hours, but that doesn't mean you can't have one heck of a time trying.
So without further ado, this is my guide to three days in Mexico City:
Day One: The City Center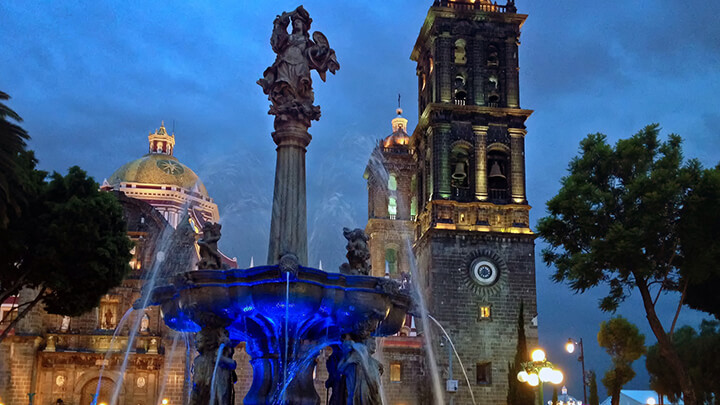 With just 72 hours in Mexico City, you're going to want to start with the obvious. For any first-time visitor, the Zocalo is the logical starting point and the spiritual heart of the city. One of the world's largest open plazas, the Zocalo is dominated by the imposing Metropolitan Cathedral. Construction began in the late 16th Century, shortly after the Spanish conquest of the Aztec Empire. Since then, it's weathered civil war, earthquakes, the good times and the bad. It's free to enter the cathedral, though to get the most out of your visit it may be worth taking one of the guided tours, which offer access to the roof. The views give you a nice panorama displaying the sheer enormity of Mexico City.
Next, you're going to want to hit up the ruins of the Templo Mayor (Main Temple). Right next door to the cathedral, the temple was once a grandiose pyramid in the heart of the Aztec capital of Tenochtitlan. Just as Mexico City was built on the ruins of Tenochtitlan, the temple itself was razed by the Spanish in 1521 to make way for the cathedral. However, even today the ruins are impressive, and a must-see. Outside the ticket booth, there's a good hole-in-the-wall taco restaurant.
After the Zocalo, you should head up Calle de Tacuba towards Alameda Central, a pleasant park in the city center. Preferably go via the gritty yet charming Torture Museum, before hitting up the Palace of Fine Arts. Located on the edge of Alameda, the "palace" is home to some of Mexico's most well-known works of art. The star attraction is Diego Rivera's magnum opus, the "Man at the Crossroads." Commissioned for New York City's Rockefeller Center in the 1930s, Rivera shocked his wealthy backers by painting this stunning ode to the worker, replete with not-so-subtle Marxist imagery. The original was destroyed by Nelson Rockefeller before it was ever completed, but Rivera's second attempt is no less fiery.
After quenching your thirst for culture, it's probably time for a drink — Mexican style. Head over to Plaza Garibaldi, the spiritual home of the mariachi. Passing through the plaza, you'll see troupes of mariachi lazily toying with their instruments, always prepared to spring to life for a few pesos. However, don't stop yet. Instead, beeline to the far end of the plaza, where you'll find the Tequila and Mezcal Museum. And before you ask, yes, there are free samples.
Afterwards, your best bet is to settle down in one of the many cantinas around the plaza, where you can order a tequila and watch the mariachi ply their trade. For dinner, you should try the one and only Pujol, one of the world's most highly rated restaurants and the best fine dining anywhere in Mexico. If you didn't book a table six months ago, don't worry: Hacienda de Los Morales has you covered.
Day Two: The Pyramids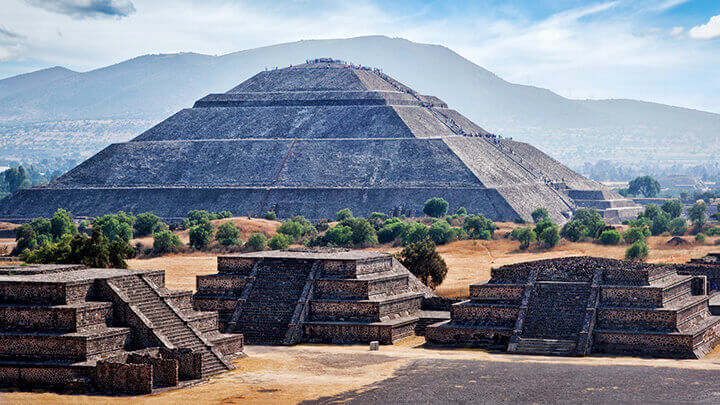 Get up early on your second day, and take the bus out to Teotihuacan from the northern terminal (reachable by subway). This ancient city makes the Templo Mayor look young. At least 2,000 years old, Teotihuacan inspired later civilizations, most notably the Aztecs. Dedicate at least half a day here, and don't forget to climb the pyramids for that signature photo opportunity.
In the afternoon, it's time to visit Coyoacan, Mexico City's trendiest neighborhood. The main plaza is a delightful spot for an afternoon ice cream, and is ringed by restaurants serving up classic/modern fare. Check out the market just off the plaza for a bit of souvenir shopping, before heading over to Cayoacan's biggest attraction: the Frida Kahlo Museum. Rivera's legendary lover is likewise beloved by all Mexicans, and was an astounding artist in her own right. Her house offers bittersweet juxtaposition between Kahlo's painful, sickly life and her colorfully wild imagination. History buffs should also walk a few blocks to the preserved home/fortress/museum of one of Kahlo's other celebrity lovers, Soviet dissident Leon Trotsky. Visitors can stand in the very spot where Trotsky was famously stabbed to death by an ice pick-wielding Soviet assassin.
For dinner, pick any of the lively restaurants around Coyoacan. The adventurous diner must pay a visit to La Casa de los Tacos, a local favorite that specializes in edible insects such as crunchy chapulines (grass hoppers), fried cocopaches (beetles) and gusanos de maguey (agave worms). They also do great beef and chicken tacos, though vegetarian options are few and far between.
Day Three: Xochimilco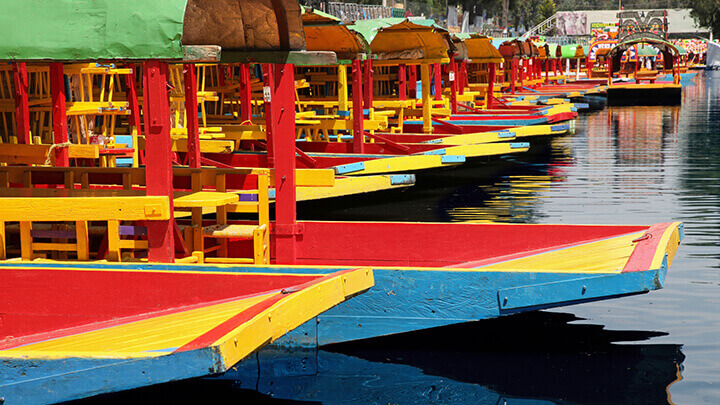 Your third day will be dominated by a trip out to Xochimilco, a.k.a., Mexican Venice. A cruise down the canals in a colorful trajinera boat is pretty much mandatory, but go in a group and bargain hard. Make sure to stop at the extraordinarily creepy Isla de las Munecas (Doll Island). Afterwards, pay a visit to the 16th-century Church of San Bernardino de Siena, or hit up the severely underrated Dolores Olmedo Museum for its pre-Hispanic art.
Xochimilco will almost certainly take up most of the day, but do yourself a favor and make time for the National Museum of Anthropology. Located in the lively Chapultepec park, the museum is arguably the best anywhere in Latin America. Even if you hate museums, this place is a non-negotiable must-see. Ideally, you need an entire day here, but at least set aside an afternoon.
If you're feeling tired at this point, then maybe you just need to get your blood pumping — and there's no better place to get your heart pounding than the Lucha Libre. Again, even if you despise wrestling, you'll still love the Lucha Libre for its drama, the screaming crowds and the exhilarating atmosphere. Afterwards, do as Mexicans do and get yourself a drink at the rustic yet lively Cantina El Tio Pepe — you've earned it.
— Ryan Mallett-Outtrim