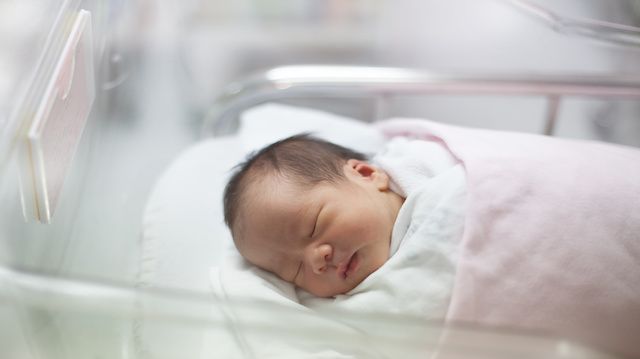 Santa Clara County health officials announced alarming news that more than 1,000 people at Santa Clara Valley Medical Center, California, including 350 newborns, may have been exposed to tuberculosis.
Hundreds of Valley Medical Center patients, employees, newborns and their mothers, who came into contact with a nurse infected with tuberculosis between August and November, will begin testing for the potentially fatal disease. The newborns that may have been exposed to tuberculosis will need to be treated with daily antibiotics for six to nine months, according to health officials.
The comprehensive risk of infection is low, however, a tuberculosis infection in newborn infants "can be very severe," Dr. Stephen Harris, the head of Valley Medical Center Pediatrics said in a December 11 teleconference. According to the Santa Clara Health Department, 350 newborns, 368 mothers, and 338 hospital employees may have been exposed to tuberculosis.
"It is still very unlikely that anybody will get infected from their contact with this employee," Dr. Harris said.
Concerns over the nurse's health while caring for the newborns and their mothers was in question. However, the nurse, who has not been named, tested negative for tuberculosis during her annual testing in September. The nurse subsequently tested positive for tuberculosis in November after visiting a doctor for an unrelated health issue, according to reports.
"It is also possible the nurse contracted TB between September and November," Dr. Lisa Winston, a professor of medicine at University of California, San Francisco and hospital epidemiologist at Zuckerberg San Francisco General Hospital and Trauma Center told media outlets. "But given the short time frame, one might guess that a false negative test is more likely." Dr. Winston also noted that tuberculosis skin and blood tests can be negative in people with latent tuberculosis, as well.
Tuberculosis is caused by the bacterium Mycobacterium tuberculosis, which invades the lungs in most cases, but may also affect the kidneys, spine and brain, according to the Centers for Disease Control and Prevention (CDC). Tuberculosis can be fatal in people with compromised immune function, like newborns, the elderly, and those with immune deficiency diseases. Tuberculosis is the leading cause of death for people living with HIV, according to the CDC.
Tuberculosis was a considerable threat to American health in the early twentieth century, but modern medicine — vaccines and antibiotics — has significantly reduced tuberculosis cases in the U.S. The CDC recorded 9,421 cases in 2014. In contrast, tuberculosis continues to plague one-third of the world's population. In 2014, 9.6 million people were diagnosed with tuberculosis globally with 1.5 million tuberculosis-related deaths, according to the CDC.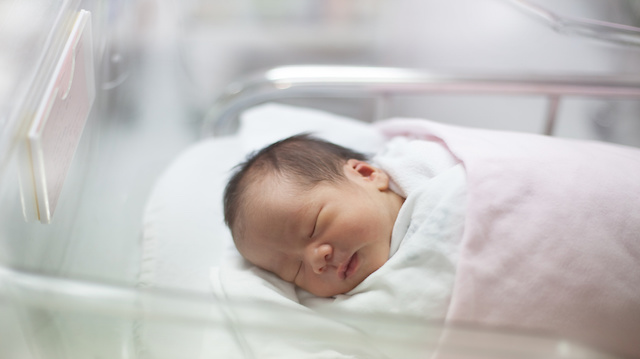 "There is a vaccine that is used on infants and toddlers in other parts of the world, but we don't use it in the United States. TB is rare in the U.S., and the vaccine doesn't work well," Dr. Niaz Banaei, an expert in infectious diseases at Stanford University told San Jose Mercury News. It is indeed rare, but maybe not as rare as it once was.
According to the CDC, "A total of 9,421 TB cases (a rate of 2.96 cases per 100,000 persons) were reported in the United States in 2014. Both the number of TB cases reported and the case rate decreased; this represents a 1.5% and 2.2% decline, respectively, compared to 2013." However, the CDC also noted that this was "the smallest decline in more than a decade."
Do you think the infectious diseases of the past may be resurfacing?
—Stephen Seifert
Stephen Seifert is a writer, professor, adventurer and a health & fitness guru. His flair for travel and outdoor adventure allows him to enjoy culture and traditions different than his own. A healthy diet, routine fitness and constant mental development is the cornerstone to Stephen's life.
Sources:
https://www.scvmc.org/newsroom/Pages/Tuberculosis-Exposure-Detected.aspx
http://www.cdc.gov/tb/topic/basics/default.htm
http://www.cdc.gov/tb/statistics
http://www.mercurynews.com/health/ci_29237316/santa-clara-county-reports-hundreds-mothers-newborn-and