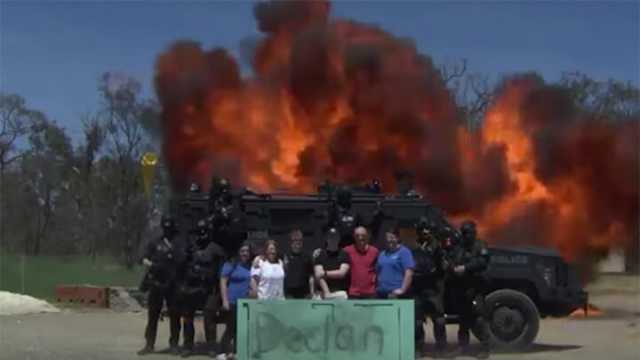 A young cancer patient had an unusual wish granted, thanks to the Australian Federal Police (AFP). The Specialist Response Group joined forces with the Make-A-Wish foundation and organized a day at a training village so that 12-year-old Declan's wish to "blow stuff up" could come true.
Declan's wish
Declan, who's in remission from leukemia, knew exactly what he wanted. His day began with a personal escort from the Federal Police's Close Personal Protection Team motorcade. Then, he was whisked away to the AFP special response team's headquarters. At the training village, Declan participated in various scenarios, including a hostage-taking.
But Declan's real dream was to blow stuff up. So, that's exactly what happened, and it looks like he had a blast! But it didn't end there. Declan's trip also included meeting Australia's Prime Minister Malcolm Turnbull and Governor-General Sir Peter Cosgrove among other things.
Allan's awesome wish comes true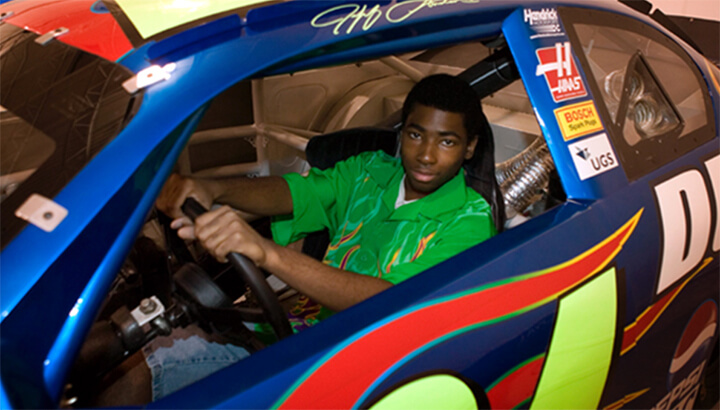 Foundations like Make-A-Wish have been granting wishes for thousands of children who face grave illnesses. While the majority of wishes involve meeting celebrities or going to Disneyland, some kids — like Declan — choose the path less traveled.
Seventeen-year-old Allan is another example. He had been designing sports cars since he was four. After battling leukemia, the design team at GM Tech Center, in conjunction with Make-A-Wish Foundation, invited Allan to present his best designs at their headquarters near Detroit.
Not only did Allan have the opportunity to sit and ride in some of GM's specialized cars from the executive garage, but he also received advice on college, the industry and GM's internship program.
Ellie and Brynne had one true wish…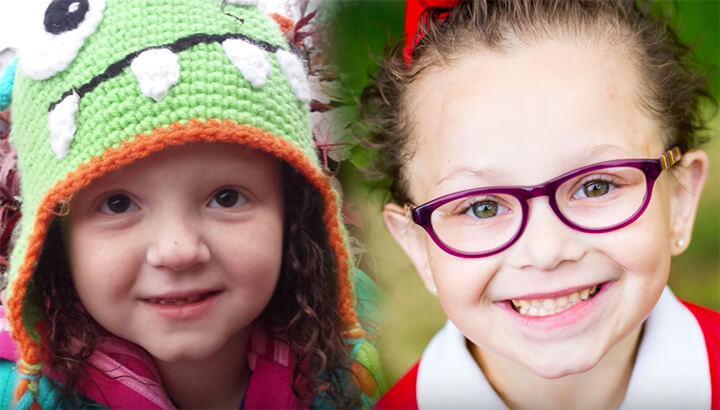 Only a few kids in North America have a rare condition called trichohepatoenteric syndrome, a rare congenital bowel disorder that affects that hair, liver and other major organ systems. Ellie, a seven-year-old from Canada and Brynne, a six-year-old from Texas, share this same condition. The girls became long-distance best friends, supporting each other through the difficulties that inevitably come with the illness.
They had never met. But when it was time for each to choose their wish, both girls chose the same wish — without knowing it — to meet each other in person. Ellie and Brynne flew to Florida where they relaxed on the beach, built sand castles and bonded.
In the United Stated, a wish is granted every 35 minutes. And that can be a "game changer" for any child diagnosed with a life-threatening medical condition, says Make-A-Wish Foundation. Granting a wish helps children feel stronger and more energetic. It also helps them battle their life-threatening medical conditions.
For many kids battling these diseases, having wishes granted lifts their spirits and marks a turning point in the fight. To read more stories or help the cause, visit wish.org.
— Katherine Marko