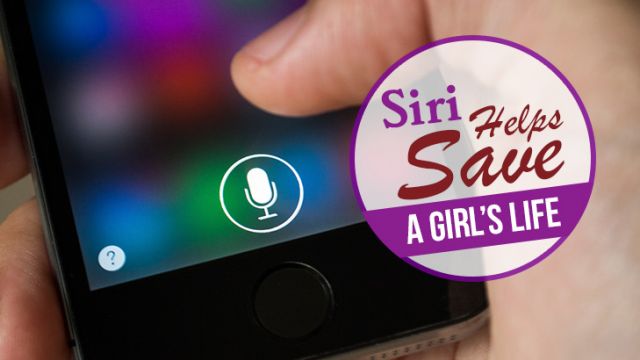 One of the biggest fears a parent will ever face — finding a child not breathing — happened to an Australian mom. But an unlikely hero, Apple's virtual iPhone assistant Siri, helped avert a crisis. Now Stacey Gleeson says she will always keep her Siri activated and encourages other parents to do the same.
Smartphones can do many things, and now it seems they also save lives. An Australian mom whose daughter was battling a chest infection and bronchiolitis found this out. Stacey Gleeson checked the baby monitor Sunday morning and discovered that her one-year-old daughter Giana had stopped breathing. So she grabbed her iPhone and ran to her child's room. 
Panicked, she discovered that her daughter had turned blue and was lifeless in her crib. In a state of shock she dropped her phone. Holding her daughter and administering CPR, Gleeson suddenly remembered that her phone had the "Hey Siri" feature activated. 
Siri dials for help
So she called out "Hey Siri, call an ambulance!" in hopes of prompting the phone to call for help. Twenty minutes later an ambulance arrived.
Amazingly, after calling for the ambulance, Siri placed the call on loudspeaker, allowing Gleeson to communicate directly with emergency workers as she continued to perform CPR, Gleeson told the BBC.
Thankfully, the child made a full recovery. Doctors told Gleeson there was no lasting damage but that every second of the mom's CPR had been vital. She literally couldn't have dialed for an ambulance without risking her daughter's life, yet Siri was there to do it for her. 
Turning on "Hey Siri" 
Unfortunately, the Siri function doesn't work on all Apple iPhone models but does on newer ones. Even if Gleeson hadn't dropped the phone, she may have struggled to dial the number in the heat of the moment, she told the BBC.
"Saving me the trouble of having to physically dial emergency services was a godsend," said Gleeson.
After her experience, Gleeson encourages everyone to learn about their smartphone's capabilities, particularly Apple iPhone 6S owners who have access to "Hey Siri" activation.  Activate the "Hey Siri" always on function by going to Settings > General > Siri and activating by pressing Allow "Hey Siri."
"As cheesy as it sounds I wanted to say thank you," Gleeson told the BBC. What better way to say it than by sharing her message of a life saved, while also potentially saving other's lives in the future. 
—Katherine Marko