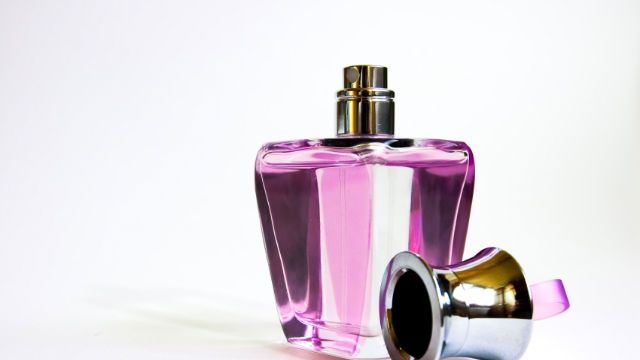 You can walk through the perfume aisle of any store and find yourself presented with a wide array of pretty bottles and boxes designed to entice you. They look harmless enough, and even intriguing. If only the packaging exposed the truth about the dangers they hold inside.
In a 2010 study by the nonprofit group, Campaign for Safe Cosmetics, it was found that several popular brand perfumes contain harmful fragrance chemicals that are not listed on the labels. The Campaign for Safe Cosmetics group, made up of coalition members from the Environmental Working Group (EWG), Clean Water Action, the Breast Cancer Fund, and other environmental and public health organizations, decided to test these popular perfumes.
Through their analysis of several popular fragrances, they found that all of them contained chemicals which were not listed on the labels. Many contained over a dozen secret chemicals, as well as multiple chemicals that are capable of disrupting hormone levels in the body and causing allergic reactions.
Several of the chemicals in question have not undergone testing for safety to humans.
Links to cancer
Hormone disruption has been scientifically linked to certain types of cancers, obesity, thyroid disease, diabetes, and more. In fact, as suggested by the President's Cancer Panel report, hormone-disrupting chemicals in various consumer products, plastics, as well as pesticides on food could be the root cause for a great deal more cancer cases than was originally believed.
It was recommended in the panel's report that pregnant women or couples that are trying to conceive should avoid possible exposure to hormone-disrupting chemicals because of cancer risks.
During their analysis, the Campaign for Safe Cosmetics tested 17 popular fragrances that included: American Eagle Seventy Seven, Britney Spears Curious, Chanel Coco, Giorgio Armani Acqua di Gio (for men), Quicksilver (for men), Old Spice After Hours Body Spray (for men), Bath & Body Works Japanese Cherry Blossom, Halle by Halle Berry, Calvin Klein Eternity (for men), Calvin Klein Eternity (for women), Hannah Montana Secret Celebrity, Jennifer Lopez J. Lo Glow, AXE Body Spray (for men), Victoria Secret Dream Angels Wish, Dolce & Gabbana Light Blue, and Clinique Happy Perfume Spray.
Scary secret chemicals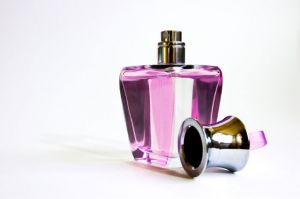 Average findings from the study revealed that at least ten sensitizing chemicals contained in the perfumes could be linked to allergic reactions, such as headaches, wheezing, contact dermatitis and asthma. The biggest offender of this group was Giorgio Armani Acqua di Gio, which contained 19 various sensitizing chemicals, far more than any of the other products tested in connection with the study.
On average, most products contained at least four hormone-disrupting chemicals that were linked to conditions such as cancer, thyroid disruption, and sperm damage. The biggest offenders in this category were Quicksilver, Jennifer Lopez J. Lo Glow, and Halle by Halle Berry. All of these contained seven various potential hormone-disrupting chemicals.
Overall, the highest number of hidden chemicals in a single fragrance product was 24, and they were found in American Eagle Seventy Seven.
Safer solutions
So what is a person to do if they don't want to give up sweet smelling personal products? Try checking out the Skin Deep Cosmetic Safety Database  to find safer alternatives that still deliver soothing scents without harsh chemicals. Also, avoid products with labels that merely list a general term for fragrance ingredients, such as fragrance, perfume, parfum, limonene, and linalool.
Better yet, check out some essential oils – they smell amazing, deliver aromatherapy benefits, and are completely natural, considering you get a pure essential oil from a trusted source.
Last but not least, stop buying the commercial brand cleansers for your home that are also likely to be full of dangerous chemicals. Instead, try making some green cleaning solutions that really work.
-The Alternative Daily
Sources:
http://www.organicgardening.com/living/toxic-perfume-chemicals-linked-cancer-sperm-damage
http://www.scientificamerican.com/article/toxic-perfumes-and-colognes
http://healthimpactnews.com/2014/secondhand-fragrance-contamination-a-public-health-problem
http://www.rodalenews.com/natural-cleaning-recipes?siteID=TnL5HPStwNw-Bm5xprNykCqmvponJhNbKg
http://www.ourlittleplace.com/chemicals.html
http://www.rodalenews.com/presidents-cancer-panel?siteID=TnL5HPStwNw-_1h9f.ISGgMihWWqfYSXJQ