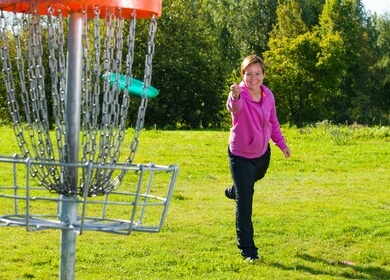 It's a lot easier to feel motivated to get out and be physically active when you know you'll be participating in something you enjoy.
The more you anticipate a good time instead of dreading having to put in the effort, the more likely you'll stay motivated to get fit and maintain that level of fitness.
Unfortunately, with the economy the way that it is these days, many people don't have the cash to shell out to pay for pricey sports equipment, membership fees or other costs just to participate.
While there are a number of activities that cost little to nothing like running, walking, hiking or biking, you might be looking for something new to prevent boredom from setting in.
That's when it's time to think outside of the box. Think like a kid again; remember playing outside and having such a great time? You were probably getting quite the dose of healthy exercise.
Here is a look at three fun activities that cost little to nothing to begin, while contributing to fitness and health.
River or Lake Tubing
Getting out onto the lake or a river during the summer is one of the best parts about warmer weather. If you live in an area that experiences extreme heat, exercising in the water also decreases the risk of suffering from heat stroke or heat exhaustion.
If you don't have access to a kayak or canoe, and can't afford the expense, tubing may be an ideal option. Gently floating down a river or across the lake won't burn many calories, but you can use an inner tube to have fun and get fit. Sit atop the tube and use your arms as paddles, or get into the water and use your legs to power it, and then jump in and float a while.
Get creative and have fun! You might alternate swimming with tubing, or float down the river and get out and go for a hike in the woods.
Body Surfing
Did you know that in Hawaii, surfing became sanctioned as a high school sport? Just this year it became available to students in public schools throughout the islands. While it could eventually become a mainstream sport offered in coastal cities on the mainland, it doesn't look like that will happen anytime in the near future.
Until that time, if you'd like to get out on the water but can't afford the lessons or the board, you might consider body surfing. This activity requires nothing but a bathing suit and some waves. You can still enjoy many of the great health benefits of surfing including cardiovascular benefits, building endurance and improving shoulder and back strength.
Body surfing is also a great way to spend time in the great outdoors, which improves mental health while relieving stress and tension.
Disc Golf
If you haven't heard about the sport of disc golf, the odds are you'll start hearing about it soon. It is one of the fastest growing sports in the world and can be played by people of all ages and types. It's similar to club golf, only played with a disc (like a Frisbee). When compared to the majority of competitive sports, it's also extremely affordable.
Most disc golf courses are free to play on, and today there are thousands of courses across the globe with more popping up every day. They can be found on all seven continents, including Antarctica. A good set of beginner discs costs as little as $25 to $35, and that's all you really need to get started.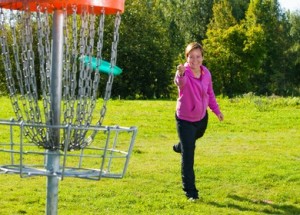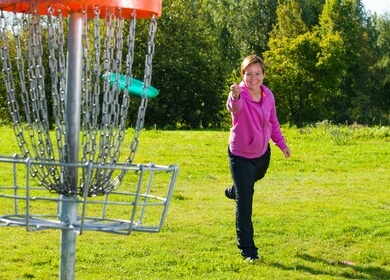 Introducing teens to disc golf is a great way to prevent boredom that can quickly lead to trouble. It's also a fantastic way for seniors to get out and enjoy an active social life. Disc golf offers a wealth of physical benefits while also being a sport known for its camaraderie.
With many courses featuring elevation changes, you'll receive not only the benefits derived from walking, but you'll get the excellent benefits of hill climbing as well. It also helps to improve concentration and focus while building strength.
Just being outdoors offers nearly endless opportunities for getting fit, so get out there and have some fun in the sun!
-The Alternative Daily