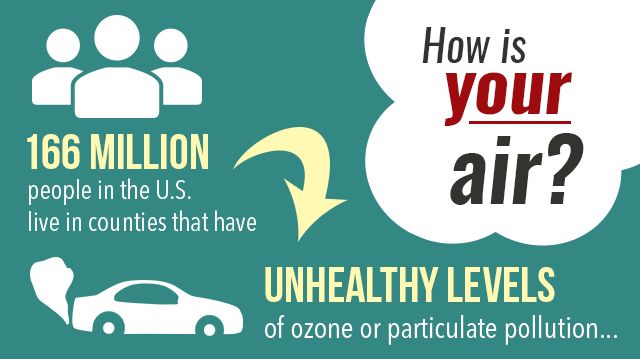 When you breathe deeply in Los Angeles, you may think you're breathing in a lungful of fresh air, but new research suggests that you may be getting more than you bargained for.
According to the American Lung Association's 2016 State of the Air Report, Los Angeles ranks among the worst offenders for air pollution in the United States. The report, which was released last week, shows that 166 million people, equating to slightly more than half the national population, live in areas that have harmful concentrations of either ozone or airborne particulates. Twenty million of these people live in areas that failed all three pollution tests for ozone, short-term particle pollution, and year-round particle pollution.
The US Environmental Protection Agency (EPA) explains that ground-level ozone or ozone smog is created by chemical reactions between nitrogen oxides (NOx) and volatile organic compounds (VOCs) in the presence of sunlight. Major sources of NOx and VOCs include industrial facilities, electric utilities, motor vehicle emissions, gasoline vapors and chemical solvents. Inhaling ozone can cause a variety of health problems in people, particularly in the case of children, the elderly, or those suffering from asthma or lung conditions.
Particle pollution, which is also known as particulate matter or PM, is a mixture of solid and liquid droplets which float in the air. Some of these particles are released directly into the air from specific sources, while others form as a result of complex chemical reactions in the atmosphere. Particulate matter with a diameter of 10 micrometers or less are small enough to migrate into the lungs and cause serious health problems. Sources of particle pollution include construction operations, dust stirred up by vehicles on roads, industrial plants, and the burning of wood and fossil fuels.
In the report, California cities ranked among the worst cities in the country for air pollution, with Los Angeles and Bakersfield the worst of the bunch for either ozone or particulate matter. Other California cities that ranked high on the pollution list include Fresno, Sacramento, Modesto, San Francisco, and El Centro.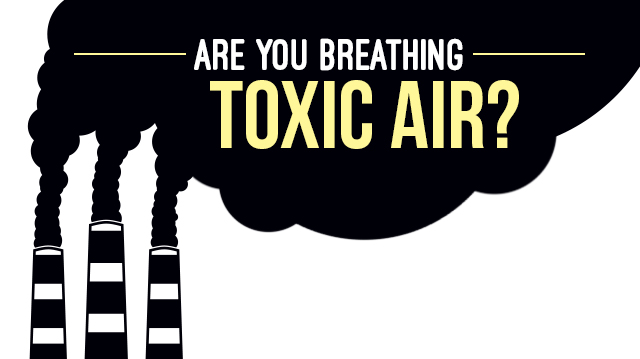 Steps being taken to reduce air pollution continue to improve the situation in many areas of the US. As a clear demonstration of how cleanup efforts can result in healthy air, four US cities consistently ranked as the cleanest areas in each of the three pollution categories: Burlington, Vermont; Honolulu, Hawaii; Elmira-Corning, New York; and Salinas, California.
Last year, the EPA stepped up the national ozone standard after determining that ground-level ozone may reach unhealthy levels far more commonly than originally thought. There is talk that the standards may be augmented further in the near future to provide even more stringent safeguards to public health from air pollution. 
Air pollution problems experienced in many cities may be exacerbated by climate change, with factors such as wildfires caused by drought and stagnant weather patterns resulting in pollution problems in concentrated areas. 
In an ongoing effort to reduce air pollution, the American Lung Association encourages people to minimize the use of vehicles whenever possible, to decrease reliance on electricity or electrical appliances, and avoid burning wood, coal or trash. Those concerned about exposure to ground-level ozone and airborne particulates should avoid exercising near high-traffic areas and stay indoors when pollution levels are high.
Think air pollution is only bad for people? Find out how poor air quality can seriously impact bees, and what implications this might have for the planet's ecosystems. 
—Liivi Hess
Liivi is an Integrative Nutrition Health Coach and is training to become a doula. She inspires women to find peace and personal power by taking control of health and fertility naturally. Liivi's passion is ancestral nutrition and primal lifestyle design. She and her partner Will live between Toronto, Canada and Queenstown, New Zealand.
Sources:
https://www.epa.gov/ozone-pollution
https://cfpub.epa.gov/airnow/index.cfm?action=aqibasics.particle