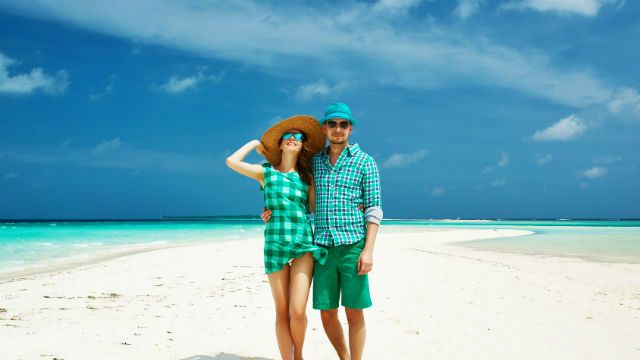 When most people think about travel, they don't think of it as something that's necessarily a healthy thing to do, but the truth is, it may just be the best prescription for better health. In fact, according to the Global Coalition on Aging, travel can even help people to live longer.
The Global Commission on Aging, the Transamerica Center for Retirement Studies, and the US Travel Association conducted a poll that revealed travel, especially for retirees, can help prevent dementia and Alzheimer's disease.
It also showed that women who vacationed every six years or less had a significantly higher risk for developing a heart attack as compared with women who went on vacation at least twice a year. Men who didn't take a vacation at least once a year were found to have a 20 percent higher risk of an earlier death and approximately a 30 percent greater risk of dying from heart disease.
The benefits of travel are practically immediate, with nine out of ten respondents experiencing a significant reduction in stress levels within just a day or two of being on vacation. Nearly 90 percent of those who travel are also said to generally have a more positive outlook on life.
Numerous surveys have found that workers who take time off to travel are more productive, tend to have higher morale and are much less likely to suffer from burnout. Couples who travel together say they have more sex while on vacation, and sex is known to be a great stress reducer with a number of health benefits.
Chronic stress is hard on your health. Too much can lead to all sorts of illness and disease, due to its negative impact on your immune system. It's hard to be stressed while having fun on vacation, whether you're snorkeling through crystal clear warm waters or taking in a Broadway show.
Most people get more exercise on vacation too. Even if the trip isn't based around heart-pumping activities like skiing, hiking or surfing, you'll probably walk more while exploring sights. You're also more likely to be outside, whether walking between destinations, enjoying a beautiful beach, mountain scenery or even visiting a zoo. Being outdoors, breathing fresh air and soaking up the sun offers much-needed vitamin D, too.
Traveling can even help create healthier relationships. It can bring a couple together by building lifelong memories – surveys have found nearly three-quarters of adults credit travel for helping to improve their interpersonal relationships.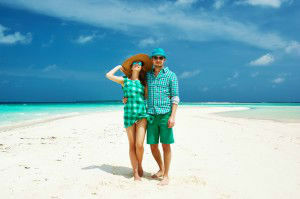 By experiencing different cultures, foods, and even adventures, travel also offers countless opportunities to experience and learn something new. Trying local foods may even provide different nutrients than we're used to, which adds yet another aspect of health to traveling. Any new experience is said to increase happiness levels, and when traveling, most encounters are new. You don't have to look for ways to reinvent your day and break away from the mundane, it naturally happens.
If you haven't traveled in a while – this gives you just another excuse to start planning and get packing!
-The Alternative Daily
Sources:
http://www.globalcoalitiononaging.com/v2/data/uploads/documents/destination-healthy-aging-white-paper_final-web.pdf