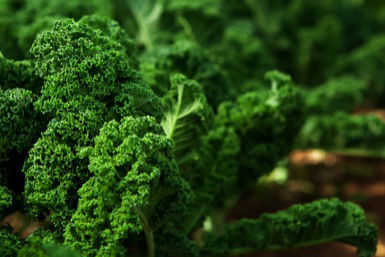 Kale has been called the "Queen of Greens" for good reason. This superfood is low in calories, high in fiber and antioxidants, and is packed with essential nutrients.
It's also considered an anti-inflammatory, which helps to fight a host of diseases and illnesses including arthritis, asthma and autoimmune disorders.
If you already know what an amazing food kale is but haven't incorporated it into your diet because you weren't sure how to use it, here are 5 great ways that this super leafy green can be utilized.
Smoothies and Juices
Many people find the easiest way to use kale is in a smoothie or homemade juice. You don't have to use a special blender or a food processor – a standard blender will do the trick.
Add kale to vegetable juice for a super powered nutritional punch, or try a refreshing peach 'n green protein packed smoothie; just combine ½ frozen banana, 1 cup frozen peaches, 1 or 2 ice cubes, ¾ cup coconut milk, 2 tablespoons hemp protein and 2 large leaves of kale.
You can add kale to just about any type of juice or smoothie. Combining it with fresh, organic fruit will help sweeten the taste without having to add sugar.
Soups and Stews
You can add kale to a vegetable soup, stew, traditional minestrone recipe or a delicious chicken soup. The flavor of this healthy veggie combined with homemade chicken stock and organic free range chicken breast creates an irresistible, good-for-you soup.
Get creative and come up with your own tasty, nutritious version.
Kale Chips
Kale chips are a great way to encourage kids to eat their greens. There are a number of different recipes out there, but this one is especially simple. All you need is 1 head of Lacinato kale, some organic extra-virgin olive oil and sea salt.
Preheat your oven to 350 degrees. While you're waiting, separate the leaves and wash the kale thoroughly in cold water. Pat it dry and then slice out the center stem. Cut the leaves crosswise into 3" pieces. Place onto a large, shallow roasting pan or a baking sheet and drizzle with olive oil.
Massage each piece to ensure the kale is well-coated. Spread it evenly onto the pan in a single layer and then bake for 15 minutes. Remove the pan and stir gently to loosen the chips and to keep them separated. Bake for another 10 minutes or until nice and crispy.
Sprinkle with sea salt and enjoy.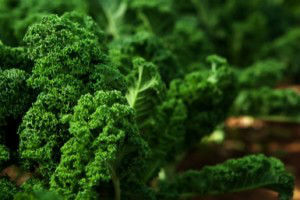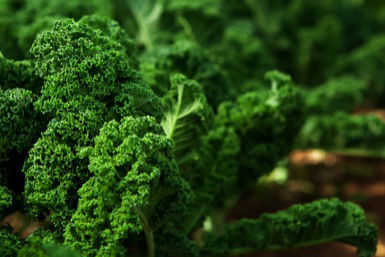 Salads
Of course, there are practically an endless number of ways kale can be used in a salad. You can chop it up finely and mix with just about any of your favorite ingredients. One fabulous kale salad recipe includes combining 4 cups of chopped raw kale, ¾ cup shredded carrots, 1 small diced avocado, ½ cup diced sweet onion and 2 to 3 tablespoons of seeds or nuts. Top with your favorite healthy dressing, or lemon juice.
Sauteed Kale
Sauteed kale makes a great vegetable side dish. Just sauté chopped onions and garlic in a little coconut oil and then add kale.
You can also substitute kale for spinach in just about any type of recipe that calls for Popeye's favorite veggie.
Have fun and reap the benefits of good health. How will you enjoy your kale tonight?
-The Alternative Daily
Sources:
http://www.care2.com/greenliving/5-ways-to-add-kale-to-your-diet.html