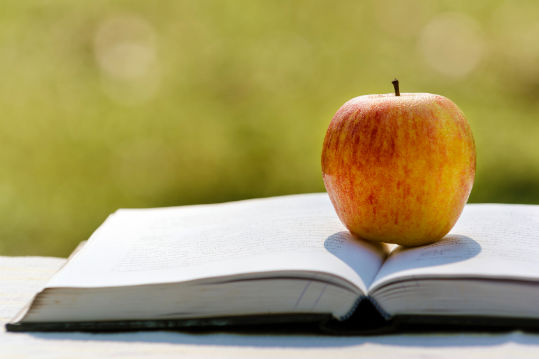 For many of today's youth – as well as for older generations remembering their school days – school cafeteria lunches are synonymous with unappealing, often deep-fried, processed meat and white bread-based wares. Fortunately, this is beginning to change.
Today, more and more, schools in the US are seeking to change the image of the school lunch for the better. One of the more extreme pioneers of this movement is Suzy Amis Cameron, the wife of Hollywood director James Cameron. Mrs. Cameron has made headlines for her decision to make the menu at her non-profit private school in southern California entirely plant-based.
Suzy Amis Cameron started MUSE School, located in Calabasas, California, in 2006, with the help of her sister, Rebecca. The school, which holds courses for students from pre-kindergarten up through high school, has a strong environmental focus. MUSE School's website states:
"Our environment is healthy and inspiring. Our buildings are toxin free, their interiors awash with daylight. The surrounding landscape offers ample space for everything from group play and outdoor education to solo exploration and solitary reflection."
Additionally, the school website states, "we model sustainability every day through gardening, composting, permaculture, recycling, upcycling, repurposing, and more."
On the decision for the conversion to vegan school lunches, Suzy Amis Cameron stated, "in the fall of 2015, MUSE will be the only school we are aware of that is completely plant-based."
James Cameron added, "plant-based eating — meaning the meals that are served at Muse will be 100 percent plant-based. The average person would say vegan, but we say whole food, plant-based. It's about raising kids who don't think it's strange or exotic or worthy of a pat on the back to be doing the right thing for the living biosphere."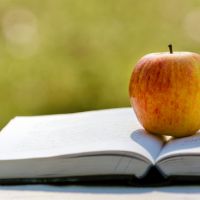 According to reports, menu items at the school will be familiar to kids, for example, sloppy joe's and quesadillas, but they will be entirely vegan. The students at the school will also be growing some of the produce for their meals – the campus includes a large garden area with tomatoes, herbs and other foods.
The Cameron's mission is a worthy one indeed. While we at The Alternative Daily support the benefits of organic, grass-fed meat and dairy – in moderation – as parts of a healthy diet, centering the bulk of one's diet around plant sources is key.
It is from the fruits, vegetables, nuts and seeds of the Earth that we derive our essential vitamins, proteins, and fats, and as a culture, we have forgotten to honor these foods. Instead, the typical Western diet has been centered around deep-fried animal proteins, and empty, refined carbohydrates, for far too long. A focus back on the vegetable is key.
Whether vegan or not, we can at least all say kudos to the Camerons for making veggies the star of the school cafeteria.
The Alternative Daily
Sources:
http://www.hollywoodreporter.com/news/first-vegan-menu-at-elementary-777607
http://modernfarmer.com/2015/03/james-camerons-wifes-private-school-goes-completely-vegan
http://www.foxnews.com/leisure/2015/03/02/james-cameron-and-wife-suzy-amis-rollout-first-all-vegan-menu-at-school
http://museschool.org/about-muse/the-muse-difference
https://www.thealternativedaily.com/7-popular-plant-based-diets