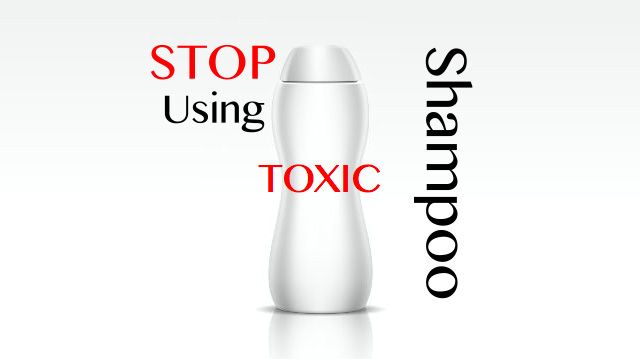 If you're a health-conscious person (which you probably are if you're reading this!), you may have spared a thought to your personal care products.
You might have heard about some concerning chemicals in mainstream shampoos, bodywashes and conditioners, such as parabens, perfumes, sulfates and phthalates. It's wise to avoid products containing these chemicals for the following reasons:
Parabens are absorbed through the skin, can be found in urine, blood and tumours and have been linked to increased allergies, elevated stress levels, and DNA damage to sperm.
Phthalates have been known to disrupt hormones and result in altered thyroid function, decreased development in children, and higher incidence of ADHD.
Sulfates are foaming agents that are in practically every soap, bodywash, detergent and shampoo. They may be carcinogenic and also cause negative effects in the kidneys, liver and central nervous system.
Perhaps you've splashed out and purchased more natural-sounding or organic products. However, even if a shampoo costs $12 a bottle and is labelled "sulfate-free," it still comes packaged in a toxic plastic container. It still contains other chemicals that serve the same purpose as sulfates and will likely be discovered to be carcinogenic a few years down the road.
Wouldn't it be a shame to spend five times the money on shampoo only to discover the harmful effects were still an issue?
The best way to avoid all of this misleading, marketing-driven mess is to use natural cleansing agents. These food-based cleansers actually nourish the hair and scalp rather than stripping it of oil. You probably already have them in your kitchen, and they cost pennies per use.
Here are five awesome natural shampoo alternatives to try:
Baking soda: Mix 1–3 teaspoons of baking soda in a glass of water. Pour the mixture in sections over the back, top, sides and front of the hair. Rub gently and allow to soak for a couple of minutes until the hair feels slippery, then rinse well. This is a clarifying wash that may dry out the hair if used too often.
The level of success with baking soda washing also depends on how "hard" your tap water is. If there are a lot of minerals in your water, use less baking soda, and add an apple cider vinegar rinse, described below. A baking soda washing regime is great for men, since it's so simple, and may even prevent male hair loss!
The level of success with baking soda washing also depends on how "hard" your tap water is. If there are a lot of minerals in your water, use less baking soda, and add an apple cider vinegar rinse, described below. A baking soda washing regime is great for men, since it's so simple, and may even prevent male hair loss!
Rye flour: Purchase fine-ground organic rye flour. Mix 1–2 tablespoons in a glass of water and use the same procedure as above. Rinse very well. Allow the hair to dry and comb out any extra flakes if you didn't rinse well enough. This is a nourishing wash providing vitamins that are often synthetically added to shampoos. You know those "Pro-V" vitamins that are so coveted in hair care products? They are extracted from rye flour!
Raw honey and aloe gel: Mix 1 tablespoon of each ingredient with a little hot water to dissolve. Apply to the hair like shampoo, working it through the hair and onto the scalp. Let sit a few minutes, then rinse well. This is a gentle wash for fine hair or a dry scalp. The pH level of the aloe-honey mixture is very close to the natural pH of the scalp, so it's very inoffensive to the hair.
Egg: Simply beat an egg (free-range organic eggs contain the most nourishing vitamins) and apply to the hair. Use cooler water when rinsing to avoid the egg solidifying on the scalp. This is a high-protein treatment to help strengthen the hair and add shine.
Kefir: Use 3–5 tbsp of kefir to wash the hair. Be sure to use a plain unsweetened, unflavored one. Kefir is a cultured milk product that is like yogurt, but much more nutritious because it contains seven to ten times as many probiotic bacteria. The probiotics are amazing for hair quality and any skin issues on the scalp. The lingering milky smell may be a concern with kefir—try rinsing very well, using a raw apple cider vinegar rinse, and finally applying a light mist of essential oils mixed with distilled water.
The best way to use these non-toxic shampoo alternatives is to rotate between different ones. The idea is to "keep the scalp guessing" and provide it with different types of cleansing and nourishment depending on its natural cycles. Your diet, hormones, and activity level can influence what is happening on your scalp.
For those with dandruff issues, many people have found that adding two or three drops of tea tree essential oil to a natural hair wash regimen completely eliminates flakes. You can also augment your mixture with rosemary or lavender essential oils, which are said to help hair growth. Or you can use cedarwood, which is used to prevent hair loss.
Clay: If your hair or scalp is needing a particularly good cleanse or detox, try a cleansing clay.
Mix one cup water with 1/2 cup apple cider vinegar and approximately 3/4 cup bentonite clay, french green clay or redmond clay. This will make a paste, which you then massage into your scalp, and work a little bit toward the ends of your hair. Leave on for five minutes or so and rinse before it dries. Clay is known to pull toxins out of the hair and leave it extra clean. This mixture can also work as a shampoo for those who like to wash their hair only once every week or two.
Natural Conditioners
You can also try various natural solutions to replace your conditioner. You will need to take your individual hair type into account, since thicker, coarser hair will need a very different conditioning treatment than fine, oil-prone hair.
Apple cider vinegar: Raw unpasteurized apple cider vinegar (ACV) is one of the most popular natural DIY conditioners to use. Often those who follow a no-shampoo (or "no-poo") regimen will wash the hair with baking soda, as noted above. This takes the hair to a very basic pH. Then the ACV is used to re-acidify the hair and bring it back closer to its natural pH. ACV is known to make the hair soft and manageable.
The process is simple: just mix 2 tablespoons of raw ACV with 2 cups of water, mix and pour all over the hair. Some people recommend rinsing it off right away, while others suggest leaving the mixture on for a minute or so. This depends on personal preference, so you will need to take some time to find the perfect routine for you.
Again, this is where rotating between different natural solutions to keep the scalp guessing is important for many people. You can also experiment with white vinegar if the apple cider vinegar isn't working for your hair.
Olive or coconut oil: If your hair is thick and doesn't get greasy easily, it will probably be able to take some pure plant oils. Just rub a little olive or coconut oil into your palm and run your hands through your hair, focusing on the ends. It's important to use this treatment on wet hair, so that the cuticles are open and ready to receive nourishment. Let this sit for a minute and then rinse well.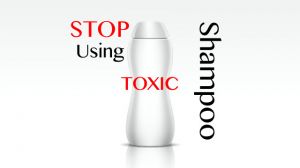 Marshmallow root: If you've overdone it on the apple cider vinegar, and/or you find that the oils are too heavy for your hair, marshmallow root might make a great alternative. Try this recipe to make marshmallow root conditioner.
Ingredients/Equipment
3.5 cups distilled water
2 tbsp powdered marshmallow root (available at many health food stores, or online)
4–6 tbsp dried herbs of choice, such as chamomile for light hair or rosemary for dark hair. Nettle is also excellent for hair health
1/4 cup aloe vera gel
20 drops essential oils of choice
8 oz spray bottle
medium cooking pot
Instructions
First, simmer the marshmallow root for 15–20 minutes to release its herbal properties. Bring 3 cups water and 2 tablespoons marshmallow root to a boil and turn down to simmer for 15–20 minutes.
After making the marshmallow root decoction, remove from heat and add the additional herbs. Leave all of the herbs to steep until the mixture has cooled. Strain herbs through cheesecloth or some clean fabric, taking extra care to squeeze the herbs to get all the extra juice out of them.
Combine 1/4 cup of your herbal infusion with 1/4 cup aloe vera gel, essential oils, and more water to fill the spray bottle. Store the mixture in the fridge to keep longer.
To use: Shake before use. Spray onto wet or dry hair and comb through.
There is so much comfort to be found in using gentle DIY products on yourself, as well as on babies and children. They don't sting the eyes (except for a vinegar rinse—be cautious with this on children) and they are gentle on the skin without drying it out. Plus, they offer a wholesome and safe alternative for growing bodies and developing hormones. The skin (especially young skin) readily absorbs anything it comes into contact with, so only using self-care products that are food-grade and safe to eat is a solid philosophy.
Many people find that avoiding commercial shampoos helps stop hair loss, and greatly improves hair color and texture. There are many success stories around the internet describing men who switched to natural alternatives and found that their male pattern baldness came to a halt, or even began to reverse. Women experiencing alopecia or pregnancy-related hair loss can also benefit by giving the scalp a rest from commercial hair products.
If you experiment with different natural cleansers and keep a record of what works best, you will be able to achieve your best hair ever.
-The Alternative Daily
Sources:
http://www.marksdailyapple.com/5-chemicals-in-cosmetics-you-should-avoid/#axzz2ZqJvrvF0
http://www.motherearthliving.com/health-and-wellness/natural-beauty/natural-shampoo-alternatives-zmez13mjzmel.aspx
http://thenopoomethod.com/no-poo-methods
http://www.mednet.gr/archives/2012-5/539abs.html
http://ehp.niehs.nih.gov/1104052
http://www.diynatural.com/homemade-conditioner
http://wellnessmama.com/9321/detox-your-hair