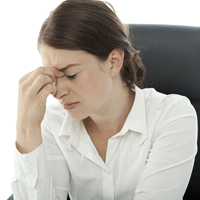 Do you have a fast-paced, demanding job? Too much on-the-job stress could be putting you at risk for a heart attack or stroke, according to a new study from researchers at Harvard Medical School.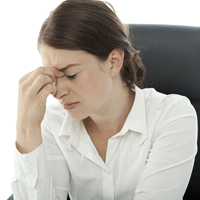 The researchers looked at data from 22,000 women (average age, 57) who were enrolled in the Women's Health Study. None of the participants had heart disease at the start of the study. After the women were followed for 10 years, those with high-strain jobs (defined as a demanding job with little opportunity for decision-making or using their skills) were 38 percent more likely to have had a heart attack, stroke, or heart-related procedure (such as angioplasty) than those with less stressful jobs, according to results published online July 18 in the journal PLoS One.
The authors say stressful jobs might contribute to heart problems by leading women into unhealthy behaviors such as smoking, or by contributing to physiological changes, including depression or high blood pressure. Whatever the connection, job stress is something that working women need to address.
"There are immediate and definite long-term, clinically documented cardiovascular health effects of job strain in women, and it is important for women and their health care providers to pay attention to the stresses of their job," Dr. Michelle Albert, cardiologist and researcher at Brigham and Women's Hospital, Boston, Mass., said in a news release.
– Harvard Women's Health Watch
(C) 2012. PRESIDENT AND FELLOWS OF HARVARD COLLEGE. ALL RIGHTS RESERVED DISTRIBUTED BY TRIBUNE MEDIA SERVICES, INC.