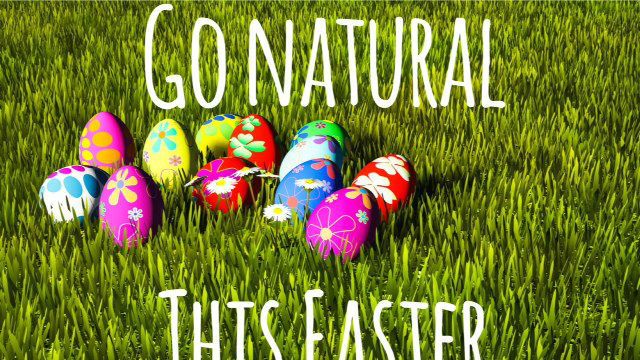 Many people worldwide have a yearly tradition of dying Easter eggs. If you have young children, the tradition may also include a much-anticipated hunt for the colored eggs. This season, grocery store displays feature a rainbow of artificial colorings for just this purpose. However, the ingredients in these colorings can be dangerous, and nature offers a much better way.
According to Lisa Sanchez, a naturalist working with Lancaster County Central Park in Pennsylvania, "using natural materials doesn't take any more time or effort to do than to go to the store, buy a commercial product and get that set up on your table… many of the commercial products contain chemicals that can seep into your egg, which then you'll be eating… if you end up with an eggshell that's cracked and the egg itself turns pink or blue, you're actually going to end up eating some of the dye."
The chemicals used in artificial food dyes are anything but harmless, especially for kids. As we reported in a previous article, many of them, including Red 3, Red 40, Yellow 5 and Yellow 6, have been linked to behavioral problems such as hyperactivity in children. Red 3 has also been associated with DNA damage, Red 40 with organ toxicity, Yellow 5 with decreased sperm production and Yellow 6 with cancer of the kidneys and adrenals. Blue 2 has been linked to the potential for severe allergic reactions, as well as brain cancer in rat studies.
Knowing this, you'll likely wish to stay as far away from artificial colorings as possible, and especially keep them away from your kids or grandkids. Luckily, it is possible to create bright, vibrant colors simply using foods as dye, as was done by our ancestors for hundreds of years. The following are some great choices along with the colors that they produce:
Red cabbage – vibrant blue
Turmeric – yellow
Yellow onion skins – orange
Spinach – light green
Carrots – yellow green
Cranberries – purple
Beets – pink or tan
Coffee – rich brown
Note: It may take some trial and error to arrive at the exact color you are looking for. Mixing several foods together to make your dye liquid, or using different types of teas, is also a great idea.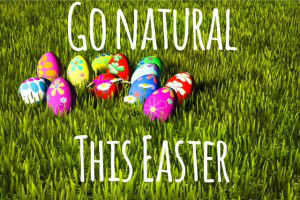 To make the dye liquid, boil your chosen ingredient (or ingredients) in enough water to cover whatever it is you are boiling, for about 30 minutes. Strain the liquid and add it to a bowl. Add hard-boiled eggs to the bowl, and for the deepest color, let the eggs sit in the liquid overnight in the refrigerator. That's it!
While you may have to experiment a bit with ingredients and combinations, it will make the experience that much more fun, and that much more rewarding, without the exposure to toxic chemicals.
-The Alternative Daily
Sources:
http://m.lancasteronline.com/lifestyle/natural-materials-offer-unique-easter-egg-dyeing/article_b3c53317-e3bb-50c8-9c2c-de6ccee084bb.html?mode=jqm
https://www.thealternativedaily.com/top-5-worst-artificial-colors
http://www.thekitchn.com/vibrant-easter-eggs-dyed-natur-112957