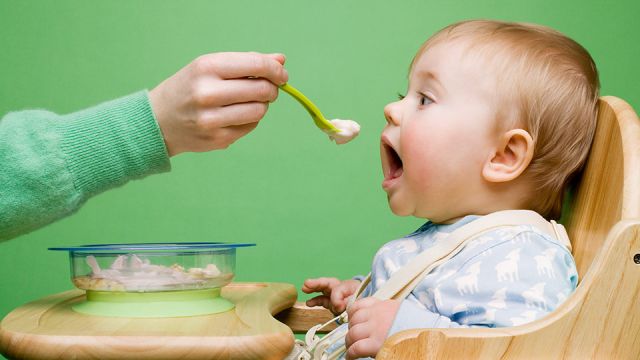 Sixty-five percent of baby products could contain arsenic, according to the disturbing results of a new study. Carried out by the Clean Label Project, the study tested more than 500 baby products, ranging from formulas to snack items and cereals. 
One-third of baby products also contain lead
The results are in, and might make you rethink what you feed your baby: along with arsenic, researchers also found roughly a third of baby products tested contained lead. In addition, they uncovered 58 percent of these products also contained cadmium, while acrylamide was found in 10 percent.
While arsenic is considered highly toxic by the World Health Organization, lead is known to impact brain development. It's particularly dangerous for children, who can be left permanently damaged by lead exposure. Meanwhile, the less well-known cadmium is likewise dangerous for children, with long-term exposure being linked to kidney, bone and lung disease. Finally, acrylamide is a toxin suspected to be linked to neurological damage.
The worst offenders are baby formulas
The exact levels of each chemical varied from product to product, though some of the worst offenders were baby formulas. Eight out of ten baby formulas were found to contain arsenic. Even the seemingly healthier options may not be as safe as they seem; testers found certified organic baby products contained more than double the level of arsenic found in other, more conventional items. On the other hand, soy-based infant formulas performed particularly poorly in terms of cadmium content. They were found to contain an average of seven times more cadmium than other non-soy-based formulas.
Looking specifically at baby food, researchers said they discovered 70 percent of such foods contained more acrylamide than the average fast food French fry. The five worst baby foods had more than double the average amount of acrylamide found in an ordinary cup of dark roast coffee.
How did we find ourselves feeding babies arsenic?
At this point, you might be wondering where all these chemicals come from — if so, you're not alone.
The Clean Label Project suggested they'll conduct a follow-up investigation to determine how arsenic and other dangerous chemicals can end up in baby food, but for now "early due diligence and data leads us to a number of conclusions."
"For example, in food products, naturally occurring toxic and heavy metals; contaminated soil and water from agricultural farming methods; mine tailing runoffs, as well as storage, silos and transportation systems that can transfer certain contaminants as food is stored and transported," they stated.
Then there's the question of whether these contaminants are already subject to food safety regulations. The researchers' answer was simple, "Surprisingly, not really."
"Very little regulatory attention is being paid at the federal level to minimize the consumer exposures to environmental and industrial contaminants and toxins," they said, noting the FDA focuses more on tackling "traditional" food safety issues like workplace hygiene and illnesses such as salmonella. Yet in regards to heavy metals and other industrial contaminants, "The US lags behind countries like France who have already issued a call to action to improve the quality and purity of the foods we feed the nation's most vulnerable populations."
How can consumers protect themselves?
For now, their advice to consumers is to get informed on which products are safest, and which ones you might want to avoid. To help you out, their website features a handy database of tested products, ranking them on how safe they are for babies. Yet it's not just babies at risk, according to the Clean Label Project. They're also calling for the FDA to force pet product manufacturers to publicly disclose the toxins potentially found in their goods, arguing they suffer similar problems to baby foods.
"Clean Label Project has tested nearly 1,000 pet products and discovered dangerously high levels of lead, arsenic, cadmium, nickel, BPA, BPS, melamine and pesticides," they said.
If you're wondering, yes, they also have a database of dog and cat foods, looking at how different brands stack up in terms of toxins.
So next time you go to buy form baby or pet food, you might want to do some homework beforehand.
— Ryan Mallett-Outtrim