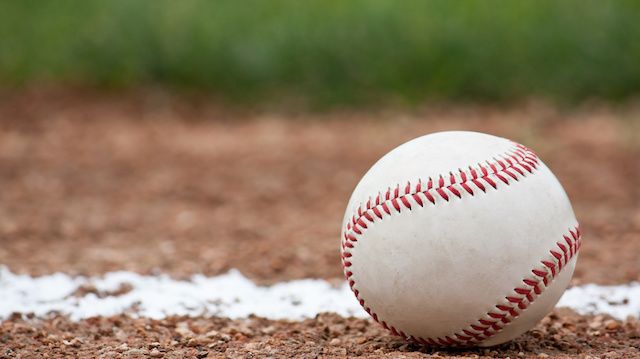 Ah, baseball, the all American game. Although most people have an appreciation for the sport, others really, really dig it! Here are some cool baseball facts that even the most die-hard fan may not know!
Abner Doubleday did not invent the game
Ask most people who Abner Doubleday was, and the reply is, "He invented baseball." That's not the case. He did live in Cooperstown, New York, in his youth and later became a Civil War general, but the idea that he invented baseball is a myth. It's possible the story took root because he provided bats and balls for soldiers to play the game for morale purposes.
Grenades and baseballs
In World War II, grenades were designed to have the same weight and size as a baseball, as most GIs would have the familiarity to throw them correctly.
Jim Abbott
Born without a right-hand, pitcher Jim Abbott nevertheless had a distinguished baseball career. In 1993, he threw a no-hitter for the New York Yankees in a game against the Cleveland Indians. 
The odds
What are the odds of some baseball's legends achieving virtually identical statistics?
Babe Ruth and Hank Aaron both scored the same number of career runs: 2,174.
Aaron, Willie Mays and Mickey Mantle were the great outfielders of their time. Their career slugging percentages were .555, .558 and .557, respectively. 
The longest game
The longest major league game by innings occurred back in 1920, when the Boston Braves played the Brooklyn Dodgers. It lasted 26 innings and ended in a 1-1 draw, as the baseball field was not lit and darkness was approaching. 
No-hitter on LSD
The Pittsburgh Pirate's Dock Ellis claimed he threw a no-hitter against the San Diego Padres on June 12, 1970, while under the influence of LSD.
John Dillinger
Before he became a bank robber, John Dillinger was a professional second baseman in the minor leagues.
Mario Cuomo
The late former governor of New York signed on as outfielder with the Pittsburgh Pirates in 1952. A concussion received from a ball put an end to his baseball career.
Urine and grip
Want to improve your grip? Try urinating on your hands to toughen them. That's the secret for many major league players.
Charlie Sheen
Baseball fanatic Charlie Sheen once bought 2,615 tickets to a Los Angeles Angels game to improve his chances of catching a ball. In his youth, Sheen was offered a full baseball scholarship to the University of Kansas but declined it to pursue acting. 
Double all-star
Bo Jackson is the sole American athlete named an all-star in two different sports — baseball and football.
World Series perfect game
The only perfect game in World Series history was pitched by Don Larsen on October 8, 1956. 
Perfect attendance
Cal Ripken Jr. played 2,632 straight games from April 30, 1982, to September 19, 1990.
Fidel Castro
Castro was a star baseball player when he attended the University of Havana.
Cabbage leaf
Babe Ruth kept cool during games by wearing a wet cabbage leaf under his cap. He "turned over a new leaf" every two innings. 
World Series and Super Bowl
Deion "Neon" Sanders is the only person to play in the World Series and the Super Bowl. He is also the only individual to score a touchdown in the NFL and hit an MLB home run in the same week.
Black underwear
MLB umpires are required to wear black underwear in case their pants split.
Three World Series, three teams
Don Baylor played in three World Series, but for three different teams. He played for the Boston Red Sox in 1986, the Minnesota Twins in 1987 and the Oakland Athletics in 1988.
Robert Redford
Redford attended the University of Colorado on a baseball scholarship. Redford later made the classic baseball film The Natural.
Tallest player
The Minnesota Twins' Jon Rauch, at 6' 11,"  is major league baseball's tallest ever player.
Man on the moon
San Francisco Giants' manager Alvin Dark told reporters that pitcher Gaylord Perry's hitting ability was so poor that "they'll put a man on the moon before Gaylord Perry hits a home run." Perry's initial home run came on July 20, 1969 — 20 minutes after Neil Armstrong first set foot on the moon.
Two sport umpire
Cal Hubbard is the only person credited with umpiring in two major sports: baseball and football.
How many of these facts did you actually know? Do you have any to share with us! 
—Jane Meggitt
Jane Meggitt graduated from New York University and worked as a staff writer for a major New Jersey newspaper chain. Her work on pets, equines and health have appeared in dozens of publications, including The Daily Puppy, The Nest Pets, Horse News, Hoof Beats and Horseback magazines.
Sources:
https://www.buzzfeed.com/summeranne/35-odd-baseball-facts-that-are-too-strange-to-be-made-up?utm_term=.ti4JkzegYK#.rrv48Gx079
http://bleacherreport.com/articles/1059533-15-intresting-facts-baseball-fans-might-not-know
http://www.todayifoundout.com/index.php/2014/03/xyz-baseball-roundup-kick-season
http://www.thehypertexts.com/Weird%20Baseball%20Facts%20and%20Trivia.htm